Cyberpunk 2077: Is It a Good Idea To Return to Night City in 2022?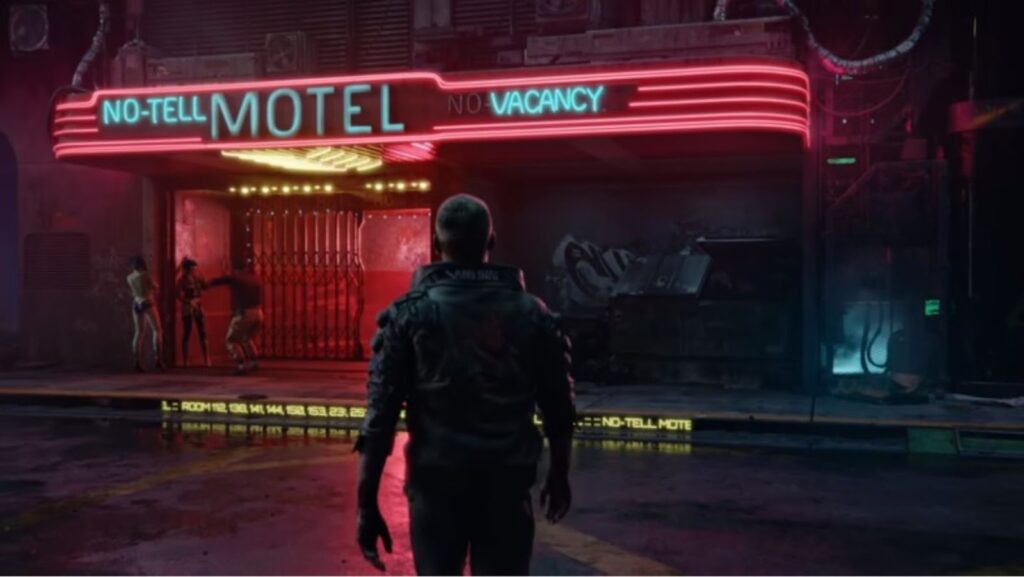 Everyone is talking about Cyberpunk 2077 again because of Cyberpunk 2077: Edgerunners, the Netflix anime. So let's try to review the title once more.
Afterlife
We warn you: there are a few small early-game plot spoilers in this review.
The release of Cyberpunk 2077 is among the most recent instances of how a franchise's reputation may be permanently damaged by a mix of excessive marketing and precisely the correct amount of corporate intervention. A studio with such a stellar reputation taking on a project that was way too lofty for its own good was the ideal storm. Years before we had even witnessed the gameplay and the terrible timing, an industry was ready to immortalize it as the best thing ever.
Due to Covid-19 limitations and freelance playtesting that was much over their capabilities, the console releases are currently a disaster. You will also be able to pinpoint the offender when marketing expenses make up the majority of a game's budget. Further compounding the irony is the fact that one of Cyberpunk 2077's major themes, "Corporate Greed", claimed the game as yet another casualty of the never-ending agony that is high-budget game production. But really what did we actually receive out of the eagerly awaited open-world role-playing game starring Keanu Reeves? A troubled game. Not just game-breaking flaws when it first came out, but also a game that had trouble defining itself.
Since then, CD Project Red has put a lot of effort into making Cyberpunk 2077 the title it was intended to be when it was first released. Many people might give Night City and everything it has to offer another look in light of an expansion that is in the works and the great Cyberpunk 2077: Edgerunners television series that just finished airing. Another ironic twist is that the game's ideas and gameplay almost mirror what Night City attempts to express.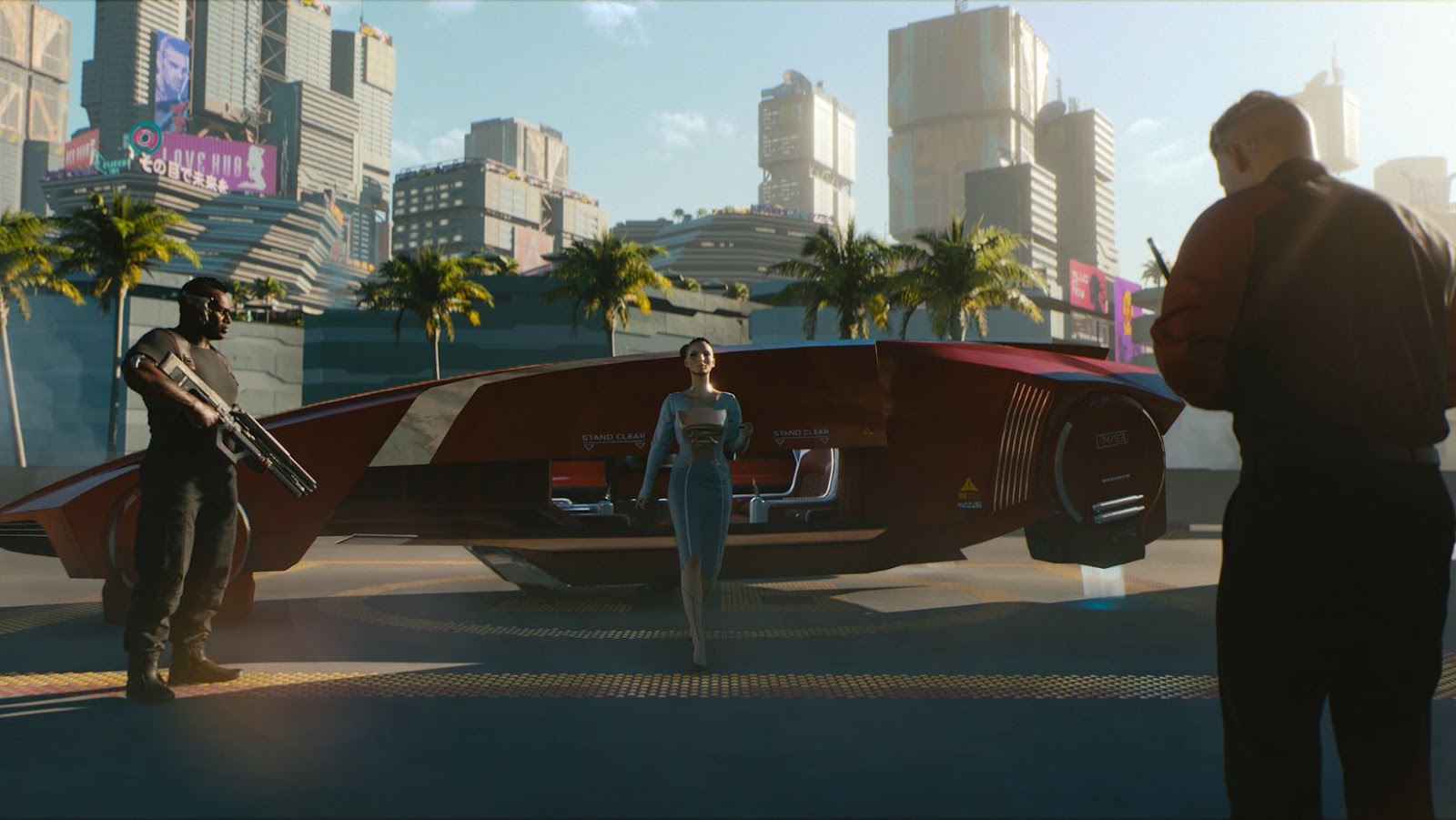 More than a million people have uncovered again what was intended to be one of the largest releases of all time, despite the notoriety the title currently enjoys due to the anime. And the responses are typically favorable. So, did Cyberpunk 2077 not receive the love it deserved because it got swept up in the customary whirlwind of online drama and outrage cycles? Or are we being lenient by having brave hot takes since there are no more upvotes for milk?
We personally like Cyberpunk 2077 when it first came out. It was a sizable RPG that offered activities in a milieu that video games do not often use in the ways we would like them to. When it worked, Cyberpunk 2077 fulfilled the desire to be a mercenary with lax morals who is only out to make a living. It was also everything we have come to detest about open-world games at other times. A big open world loaded with just a bunch of identical busy tasks simply with a fresh coat of paint or mission rewards that are pointless because looter shooter aspects continuously feed you more and better gear.
We were looking for the Night City from the anime Edgerunners after seeing it. Where you may headbang to some classic rock while screaming at the authorities in their skyscrapers and find a company in the most unexpected locations.
Let's discuss Cyberpunk 2077 by 2022 with that in mind.
What Is Big in the Night City?
Since the publication of Cyberpunk 2077, the battle of CD Project Red's masterpiece to carve out a niche has remained constant. It appears to be the sort of game that would have been created if someone had instructed the production team to include every design fad from the previous 10 years after writing "Best Game Ever" on a napkin. It is not intended to seem malicious in any way. After all, gamers like open-world games with large, bustling environments and a steady stream of equipment upgrades. Open worlds, however, have grown to a size where they are no longer meaningful.
For instance, we made the decision to complete all of the odd jobs and side jobs in Westbrook in order to get income and experience points. These missions all typically involve breaking into a compound and removing a person or something from there. Sometimes it is a dilapidated outward structure, and other times it is a clandestine gambling establishment. These are nicely made and offer you a variety of approaches to your goal. And after the 20th gig, no matter how impressive they initially seem, they start to look the same. A few stuck out because they had an unusual goal, but they are not memorable enough to linger in your mind.
If the various Night City groups had far more to them rather than simply being common foes with a few gimmicks tied to them, those things might be significantly more fascinating. You would think that instead of just shooting them, you would engage with them more deeply. What if you were required to complete these tasks while simultaneously considering how you would be seen by those gangs? To avoid future conflict, we might need to enter covertly, or we might be able to fuel tensions amongst those gangs in the neighborhood. They currently mostly function as opponent kinds with some flavor text.
There Are less Roles and More Playing
The majority of the RPG components are similar. Although we dislike the way the majority FPS-RPGs handle their progression, the skill trees in Cyberpunk 2077 seem more like filler. By choosing specific points, you can certainly shape yourself into One Punch Man, but specific skills should not ever be tied to a specific trait. The crafting system is our biggest pet peeve; we do not enjoy having to spend 18 Technical Ability points in order to achieve legendary crafting. Why isn't this connected to our crafting skill, which grows each time we create something?
Kudos, and that goes for a lot of the remaining trees as well. Despite the fact that some skills provide you exclusive dialogue options or other paths on particular levels, they primarily have an impact on the numbers. We are not sure how much of that qualifies for harder levels. However, increasing your harm should not be the answer given that everything will grow with you in some way. We get the impression that Cyberpunk 2077 is the kind of game that always wants you to get what you desire. However, it would be advantageous if some skills, such as several swift hacking skills, were locked behind all of these perks rather than available as upgrade purchases.
We suppose it would be possible to balance a game with all of this while maintaining adversaries with levels and health bars. The Witcher 3 also had this issue, where your decisions only had an impact on the statistics rather than the instruments at your disposal. Why not remove the RPG component entirely, especially in a shooter considering that you wish to preserve the tabletop roots? Starting out with a character that is nimble and weak, you can still make considerable progress until, based on how you use your points, you become a Cybergod who kills everyone by simply staring at them funny.
Crisis of Identity
Since its publication, our main criticism of Cyberpunk 2077 has not altered. It is not a problem that a patch or a few updates can instantly cure. We desired Cyberpunk 2077 to just be unique when it was first unveiled. Some of us simply desired a large open city with enough to do, others desired that the tabletop RPG be fleshed out through tales that probe the genre, while a select few of us merely desired to lead a double life in Night City's retro-futuristic setting. All of it ultimately came to us, but none of this was developed further.
Instead, you get one game that makes concessions and a sizable open world that must provide you the freedom to do as you like. While juggling a compelling plot and significant progression. Additionally, there is an open world that invites you to take it all in but worries that you might become bored after two minutes. As a result, there is another shootout available in case you need to let off some steam. If each of these things were considered separately, they would all be acceptable to varying degrees, but Cyberpunk 2077 makes this strange split where it checks all the boxes yet does not fulfill any of them.
Why can't a game of this scale and scope simply take a seat in any of the numerous pubs and ring up one of the heroes to enjoy a drink with? We realize it is ridiculous to ask this question of a game of this magnitude and significance. Even while Night City is enormous and gorgeous to look at when you are merely walking through it, the notion that it is primarily made up of large gray boxes that block your next mission marker does not alter. Additionally, the open world seems to be so big that there are many distinct locations on the map where you can enjoy yourself and fire your weapons.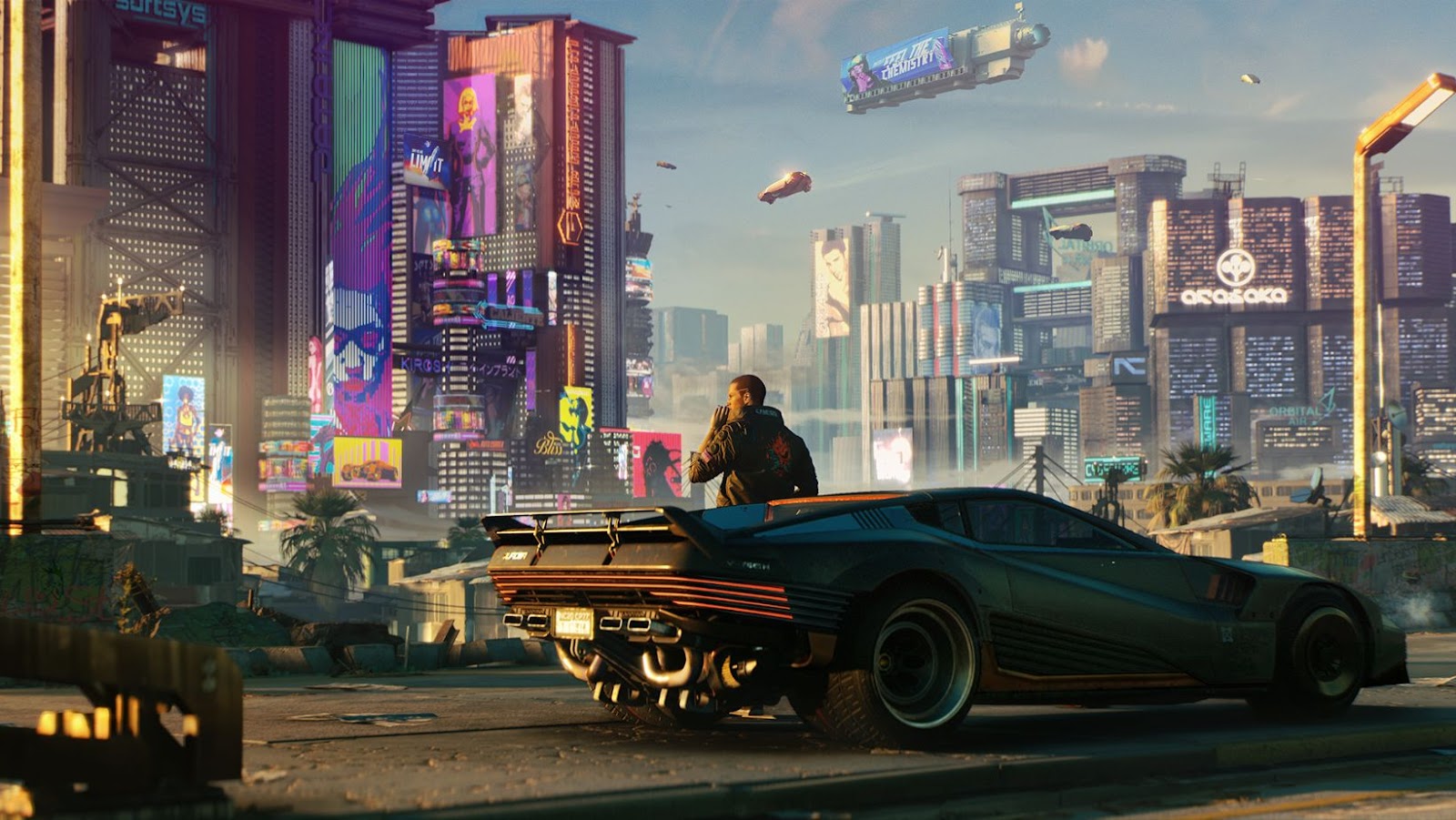 With groups of foes loitering in their allocated areas and tasks that largely need you to go around the world, it kind of has the feel of previous MMORPGs like, say, WoW who, unlike Cyberpunk, has reached higher borderlines that include eSports and even created betting opportunities here. These components are not the problem; there is simply no allegiance towards any of them. We have a few theories as to why that might be. Most likely to appeal to a wider audience or to address one or more design issues. The landscape is huge and wonderfully detailed, but it feels underdeveloped if there is not a mission going on there. Crafting feels kind of pointless when you are continually showered with new stuff.
You will probably love your stay in Night City if all you want is a hilarious build and an open world with boxes to check off. We find that the more we consider the game, the less we like it. You may be wondering why we spent 30 hours writing this over the previous few days. We know this is going to be strange because we have strange preferences in video games, but please indulge us for a moment.
To Be Present in Night City
For the reasons we mentioned above, we do not particularly enjoy playing Cyberpunk 2077, but we do enjoy being in Cyberpunk 2077. The atmosphere and the people are what really make the experience; the gameplay merely seems as if every design trend from the previous ten years blended together. It sort of hit us when we made the decision to walk toward our next destination rather than continuing to hold down the sprint button after giving up our sleek motorcycle.
Since Edgerunners is a Trigger anime and you become kind of used to it after watching a few of them, what we appreciated about it was not its high-octane intensity. It also lacked the anime's melodrama. Being at Night City and taking in the commotion and people gave off the atmosphere of the story's midpoint. Additionally, this was not a game for a time. As we walked through the streets, the smell of burning gasoline and piled-high debris was practically palpable. While we were walking past a variety of strange-looking characters, the clamor of the advertisements was attempting to catch our attention.
We eventually just wanted to relax on one of the numerous benches and allow our minds to wander around the game. And we believe this is when Cyberpunk 2077 genuinely succeeds—when you ignore its role as a game and allow it to make an impression. Unbelievable as it may seem, simply cruising through the town whilst having to listen to the radio program without any aim of stirring up problems can be rather soothing. And while we get that it is undoubtedly not for everyone, we genuinely like it for that reason.
It is also unfortunate that the multiplayer component was completely scrapped because, in a different reality, this might have been a fantastic online roleplaying title in the same vein as the widely used GTA Online RP servers. Hopefully, CD Project will read this and later take it into consideration. Even though we spend the majority of this essay lamenting lost possibilities, there is one more thing we would want to highlight.
Cultivating a Character
While you may feel as though you have complete control over the character you are playing in Cyberpunk 2077, you also have to play a part in the role-playing game. However, once we got to know the character, V's alternatives for communication seemed to make more sense, even though they never mirrored how we intended to approach situations. Even if you choose the life route that brought you to your present circumstances, it can be a little challenging because you really just do not realize who V is as an individual and must instead learn about them along the way.
We first joined as a Corpo. Coming to think of it, being designated the fall guy for another person and left to your own devices appeared to be a perfect beginning point. The character we played, V, is a man who is very angry with the system but who also understands how to use it to his advantage. He begins to learn that while you must always watch out for yourself, it is really the people closest to you who will ultimately remember you. All of this affected how we conducted ourselves throughout dialogue decisions and even during fighting.
Keep in mind that this possibly contains spoilers as you continue reading. As you read through the first portion, you will have a picture of Johnny Silverhand living rent-free in your head. You will hear him wax poetic about the events that are taking place while he slowly kills you. And we believed that the best way to go about it would be to act out how our V gradually came to understand Johnny while avoiding slipping into the same traps he did. We think the fact that we finished the game helped with that choice.
In fact, this leads to some amusing interactions between the two as our V and Johnny begin to realize how similar they are to one another and how necessary it is for them to accomplish their arrangement work. The more we progressed through several of the key objectives, the more we discovered that we shared Johnny's point of view, and as a result, our decisions became bolder.
We became more aggressive in battle situations and stopped worrying about playing effectively. V started to act impulsively, disregarding the consequences of his actions and acting selfishly. After all, it is likely that he would not be alive to experience them. When we felt the story's conclusions were a little underwhelming, we have given up caring for all the gameplay issues we had.
And after watching Edgerunners, we discovered what we were seeking. We portrayed a character who had reached his lowest point in a metropolis that did not even care about him, so we had the power and the tools to get all we needed from the city. And living out such a desire is quite a challenge. It is remarkable and demonstrates the writing's quality that, even when you engage with a few of these folks, you remain grounded. Therefore, we are hoping that the upcoming expansion emphasizes that component rather than merely adding more areas for you to shoot bad dudes in.
Is It OK To Play Cyberpunk 2077 in 2022, Then?
It is a pretty tricky question. If you are willing to admit that the Cyberpunk 2077 you have been sold for most of the last decade years did not actually exist, then… maybe? You might count yourself among the fortunate ones who avoided tripping over the ruins of gamers' hopes and ambitions that perhaps the game left behind. Congratulations; this game is unquestionably worth a try if you enjoy Bethesda-style RPGs with a large world and loads of boxes to check off.
If you are interested in a complex narrative set in a futuristic alien cyberpunk society… That one has us a little unsure. Do not get us wrong; the tale of Cyberpunk 2077 is, in some ways, more than the sum of its components. Depending on how much you enjoy the characters, the questlines might be hit or miss. We wish we could say the same thing about the bulk of side quests, but a lot of them become forgettable if there is not a companion figure to take you on a little adventure.
The gameplay is also not very unique; if you have experienced one of the more current Far Cry games, imagine that but in a big metropolis. The hacking can definitely spice things up, but most of your skills are simply to stun adversary and or do damage. However, if you hijack a turret and choose to just go ham remotely, be aware that everyone will rush your position. It essentially substitutes your capacity to distract foes or enables you to interface with a few traps spread around.
Therefore, with a retro-futuristic look and fewer sandbox components than you might expect, it is difficult to convince someone to buy this game who might not be enamored by the concept of hanging out in GTA. If you can overcome that in order to produce some truly excellent writing, then congratulations. Giving the book another chance and seeing it with fewer preconceptions cannot hurt, and you never know, you might end up liking it. We continue to believe that Cyberpunk 2077 is an eighth-generation-open-world-triple-A game that strives to do everything at once yet falls short in even one of its goals.
But, hey, isn't that what makes Cyberpunk 2077 such intriguing? The books and comics that came from its wealthy, developed society appear to hint that there is actually more to the story despite the fact that it is the first of a franchise and set its goals much higher than they should have. Therefore, perhaps Phantom Liberty will address some of our complaints or simply add new content to a game that desperately needs a focus. However, you can read everything about it here soon.