What Samsung Phones are Compatible with 5G?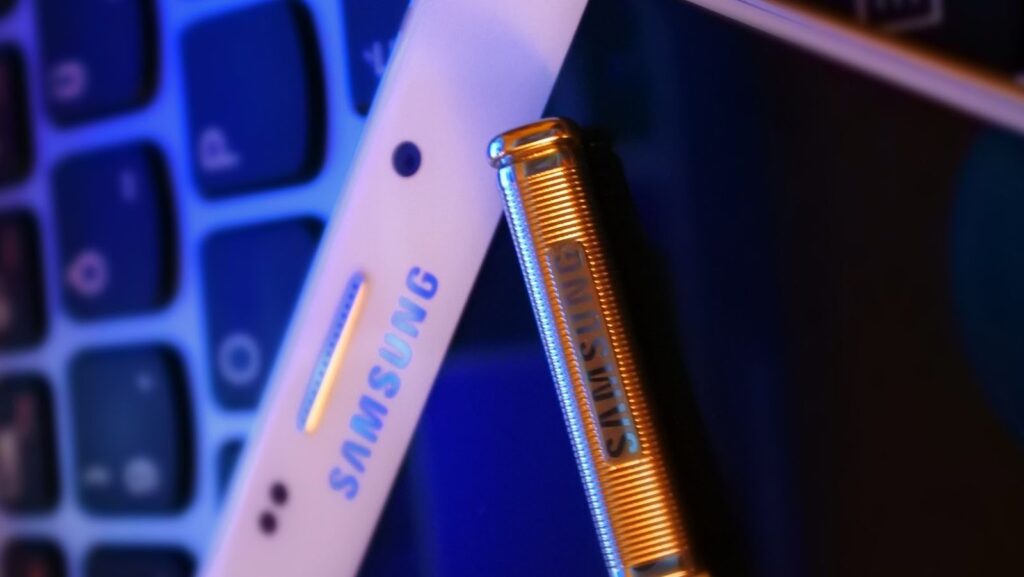 As 5G technology advances, more and more Samsung smartphones are getting compatibility support for the next-gen cellular network. 5G is the fifth-generation mobile phone network technology that promises faster download and upload speeds, better capacity utilisation, reduced latency, and more. This means users can watch streaming video without any buffering or lag, easily download files quickly, and enjoy an improved overall user experience.
Whether you're looking for a brand-new phone that offers 5G out of the box or want a current model that supports it via a software update, many Samsung phones are compatible with the next-gen technology. Look at some of the best Samsung phones with 5G compatibility.
Samsung's Major Upgrade for 5g Phones
The world of technology is rapidly advancing and mobile phones are no exception. With the fifth generation of mobile networks (5G) being offered to the world, Samsung has taken a major leap by introducing its 5G compatible phones. Samsung's 5G phones have a range of features and capabilities that make them stand out from the competition. Let's look at some of the major upgrades that Samsung has made to their 5G compatible phones.
Samsung Galaxy S20 Ultra 5G
The Samsung Galaxy S20 Ultra 5G is one of the few 5G-compatible phones from Samsung that meets the network's high-speed standards. With its massive 6.9-inch Dynamic AMOLED display, and triple cameras that offer impressive photography and videography capabilities, the Galaxy S20 Ultra 5G is designed for gamers, content creators and those who demand high performance from their smartphone.
It also offers many other features to keep you connected without lag or latency, including an ultra-fast Snapdragon 865 processor with 12GB of RAM that powers Samsung's One UI 2.5 software. The phone also comes with a 4500mAh battery to get you through your day without recharging your device.
Finally, the Galaxy S20 Ultra 5G comes in 128GB and 512GB storage options so you can easily store what you need on your device without filling it up too quickly.
Samsung Galaxy S20+ 5G
The Samsung Galaxy S20+ 5G is the ultimate 5G phone choice for business owners and power users. Boasting a 6.7-inch touch display, this phone has all the latest features, including four rear-facing cameras and a 128GB internal storage that can hold up to 8K video recording. With 5G capabilities and a 3D depth sensor, this phone delivers an immersive experience with content capture and streaming. With an IP68 rating for water and dust resistance, plus support for wireless charging, the Galaxy S20+ 5G offers users unbeatable performance in an impressive design. Along with the inclusion of Bixby Vision for AI-powered imagery recognition, the Samsung Galaxy S20+ 5G gives professionals a reliable tool to use in any environment or situation.
Samsung Galaxy S20 5G
The Samsung Galaxy S20 5G is one of the most advanced models today. With the Qualcomm® Snapdragon™ 865 5G processor, you'll have ultra-fast download and upload speeds with excellent power efficiency to make multitasking seamless. The Galaxy S20 also has a 6.2" Infinity-O Display that provides edge-to-edge viewing. Plus, if you're looking for exceptional battery life, this device keeps you going with a long-lasting 4500 mAh battery – perfect for extended downloads and streaming at blazing speeds. With 8GB of RAM, 128GB of storage and up to 1TB of expandable storage via MicroSD card, this device is one set up to handle whatever comes your way.
Samsung Galaxy Note 10+ 5G
The Samsung Galaxy Note 10+ 5G is Samsung's top-tier 5G-capable device for 2019. It features the world's first Dynamic AMOLED display, an on-device AI processor, an ultrasonic fingerprint scanner, and a long-lasting 4500mAh battery. In addition, it is powered by Qualcomm's Snapdragon 855 chipset and takes advantage of the fastest speeds offered by 5G networks.
It promises users fast downloads and streaming while they enjoy a flagship phone experience. The phone also supports expandable storage, wireless charging capabilities via the PowerShare feature. In addition, it can take advantage of Samsung's DeX feature that allows users to access their desktop computing environment using the phone at work or when travelling.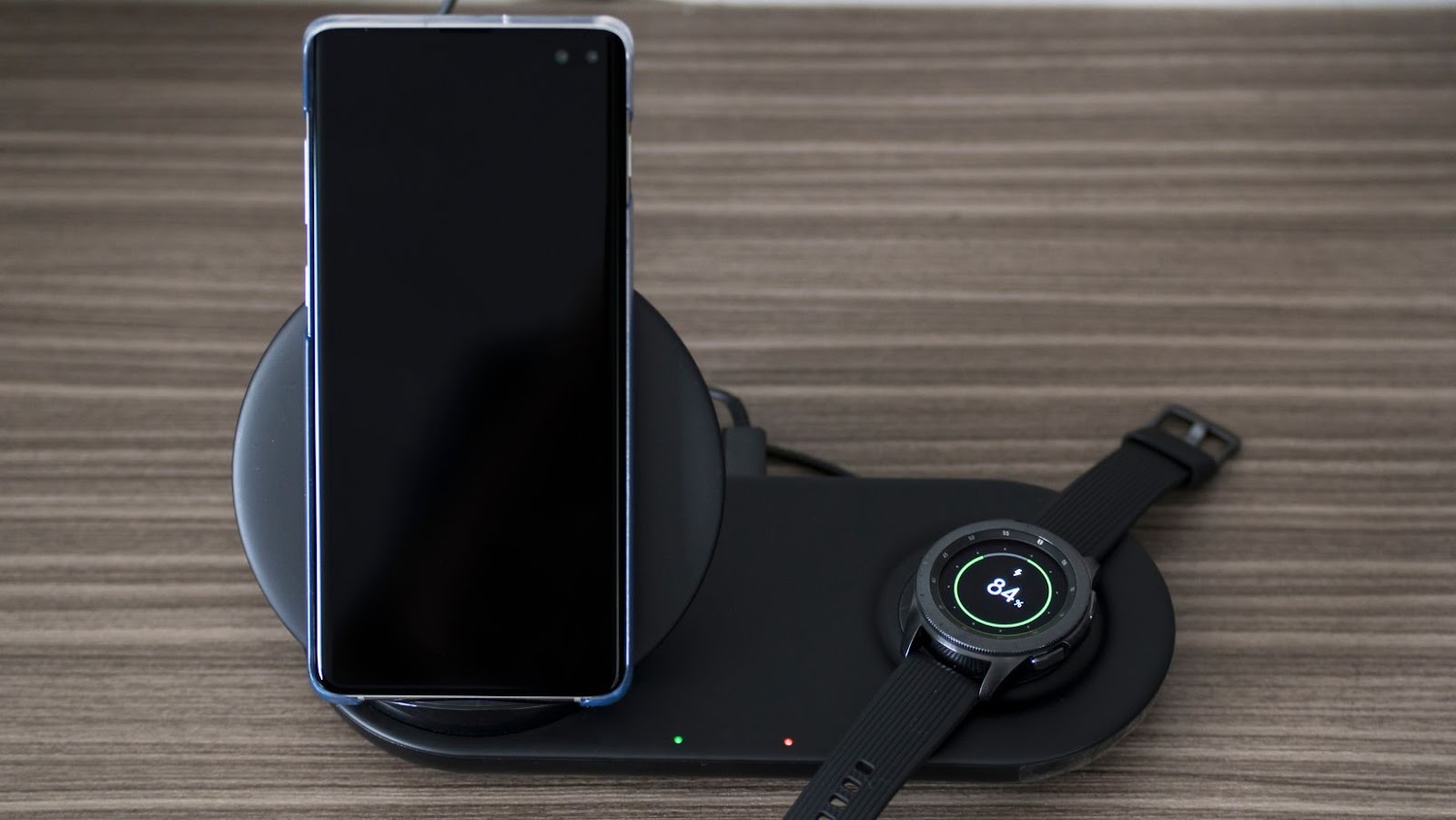 The display offers incredible detail with its HDR10+ certification support that provides vivid colours on its 6.8 inch screen surrounded by near bezel-less edges and a punch hole in the centre of the display containing a 10MP front facing camera to make use of face detection unlock. On the back is a 12MP wide angle lens supporting up to 2x optical zoom along with 12MP ultrawide lens, 16MP telephoto lens for clearer images even in low light settings, and an AR Emoji creator which allows users to create their personalised avatar from within the camera app.
Samsung Galaxy A90 5G
The Samsung Galaxy A90 5G is the first from Samsung and offers powerful features for a mid-range price. This 5G phone has an edge-to-edge 6.7 inch Super AMOLED FHD display and is powered by a Qualcomm Snapdragon 855 processor with 8GB of RAM. The device can store up to 128GB of data and is equipped with two rear cameras, 48MP + 8MP for ultra wide shots, and a single 32 MP front camera to capture clear and crisp selfies. It comes with Android 9 Pie that can easily be updated to Android 10 Q, adding new features like dark mode, gesture navigation and better privacy settings. Plus, it has standard wireless charging and a 4500 mAh battery, perfect for all-day use. This 5G phone is also IP68 water resistant so it will survive accidental drops in the pool or puddles. The Samsung Galaxy A90 5G makes an ideal choice for users who want all the latest technology but don't want to compromise on quality or budget.
Benefits of 5G
Regarding Samsung's major upgrade for 5g phones, several advantages come with it. With a 5G phone, users can experience faster speeds, smoother streaming and gaming, and ultra-accurate navigation. The improved connection will also allow for more reliable connections to the internet and better coverage in more areas. In this section, we'll look into the full range of benefits of a 5G phone.
Faster Speeds
One of the primary benefits associated with the use of 5G technology is improved speeds both in download and upload capabilities. Compared to 3G connections, 5G networks are capable of up to 20 times faster download speeds, meaning that with 5G, users can access data quickly and efficiently. Additionally, 5G networks are capable of higher quality video streaming and better coverage overall when compared to 4G. This can help users stay connected to the internet wherever they go with minimal interruptions or dropped connections. With current technology, 4G networks provide peak speeds between 50 and 150 megabits per second (Mbps). However, peak speeds for the latest 5G spectrum are expected to be between 1 gigabit per second (Gbps) up to 10 Gbps in some cases.
Lower Latency
One of the main benefits of 5G technology is its low latency — the time it takes for data to travel from one point to another. This can be important in many use cases, such as when you are transferring large files or trying to stream video or audio. Traditional 4G networks have latencies that range between 20 and 90 milliseconds, whereas 5G networks have latencies between 0 and 20 milliseconds. This makes 5G networks much faster, providing a more reliable connection with less lag while streaming, downloading or using interactive elements on pages and apps.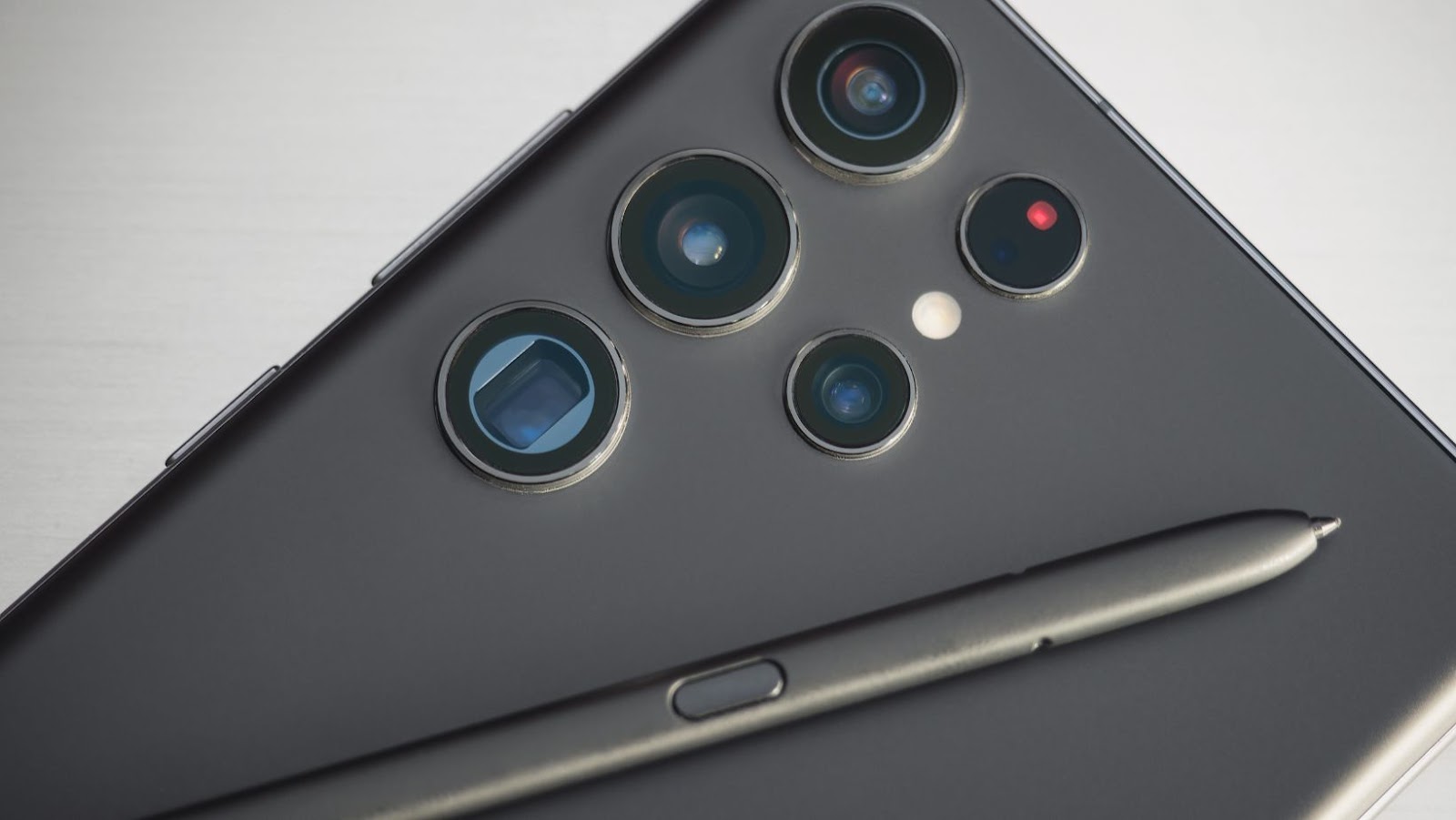 Samsung's Galaxy S20 series has excellent compatibility with 5g network connections due to its high-speed processor allowing users to enjoy a smoother and uninterrupted experience with their device. Also, Samsung Galaxy Note 10+ also comes 5G ready for users who want the 5G experience.
More Reliable Connections
5G technology has been developed to offer several benefits over previous generations. For example, it is expected to boost speeds and reduce latency while providing more reliable connections, even in congested areas.
Regarding consumer electronics such as smartphones and other handheld devices, 5G promises blazing-fast download speeds up to 20x faster than 4G. This means you'll be able to stream videos and download large files in a fraction of the time previously possible. Additionally, 5G has low latency, which helps users have smoother experiences without lag when using applications or watching videos.
The most immediate benefit of higher download speeds is that it enables developers to create even better mobile apps and services by taking advantage of faster download times. Apps such as augmented and virtual reality can become smoother thanks to the power behind 5G networks. Consumers can enjoy a much improved user experience on their mobile devices. In addition, upcoming innovations like the Internet of things (IoT) will be enabled by this new level of connectivity powered by 5G networks which could open up new possibilities for businesses and consumers alike.
Samsung phones currently compatible with 5G cellular technology include Samsung Galaxy S20+ 05G, Galaxy Note20 Ultra 05G, Samsung A71 05G, and many other device models available worldwide.
Conclusion
The Samsung phones fully compatible with 5G include the Galaxy Note 10 Plus 5G, Galaxy S10 5G, Galaxy S20 Plus 5G, and the Galaxy Z Flip 5G. In addition, the Samsung phone that is unlocked for use on any of the major US carriers is the Galaxy S20 Ultra 5G. Also, Samsung will release more phones in their lineup compatible with 5G this year.
Overall, suppose you're looking to purchase a new Samsung device compatible with all of America's current and upcoming 5G networks. In that case, the phones currently listed here should meet your needs. While other brands may offer different types of services or features for various cellular networks, purchasing a Samsung phone ensures guaranteed compatibility with all available American 5G connections.
tags = samsung smart phone, smartphone updates, 5g upgrade on samsung phones, UFS flash storage, samsung, samsung 2022 updates, samsung universal flash 5g q3milano androidauthority, samsung universal flash storage ufs androidauthority, samsung universal flash ufs androidauthority, samsung universal flash q3milano androidauthority, samsung universal flash storage androidauthority, samsung tech company, electronic device produces