Why Twitter is Introducing Full-Screen Ads
Twitter has announced that it will introduce full-screen ads to its Fleets feature, giving brands a new way to interact with their audiences. The move marks a major shift for the platform, where before, advertisers could only promote their products or services through sponsored tweets. This new feature allows advertisers to create and promote full-screen, engaging experiences with their audience. This article will explore why Twitter has made this change and how it will affect how brands use the platform.
Twitter Will Start Adding Full-Screen Ads to Fleets
Twitter is introducing a new full-screen ad format that will allow advertisers to reach their target audiences with visual, interactive content. This feature will be available to Twitter and non-Twitter clients and can be tailored to individual user interests.
Full-screen ads are distinct from standard Twitter ads because they provide an immersive experience for viewers. Advertisers can customise their advertisements with images, animations, sound, or video content to create a more engaging ad experience. Additionally, this format can be used to solicit immediate interactions from viewers. For example, advertisers might take advantage of the full-screen ad format by including polls or quizzes that allow users to participate while enjoying the advertisement.
The full-screen ad format is Twitter's latest attempt to provide its users relevant content while improving its bottom line. Early tests have seen promising results in engagement and conversions, which indicates that this new ad option may be a successful addition for advertisers of all sizes looking for innovative ways to reach consumers online.
Benefits of Full-Screen Ads
Twitter is introducing full-screen ads to Fleets, its story-like feature similar to Instagram and Snapchat Stories. Full-screen ads will help brands reach more users and generate more revenue for Twitter. In addition, it's a great opportunity for marketers to engage more deeply with users and bolster their brand awareness. Let's look at the benefits of full-screen ads and how marketers can use them to their advantage.
Increased Visibility and Engagement
Twitter has recently introduced full-screen ads to its mobile platform, allowing brands to reach and engage their audience with an immersive and highly visual experience. This new advertisement format offers several potential benefits that can help brands take their campaigns to the next level.
The most obvious benefit of full-screen ads is increased visibility. The larger ad size within the feed means more real estate for the content, making it easier for the brand message to stand out amongst other tweets and advertisements. In addition, this larger ad size makes it far simpler for users to discover the ad, making it much more likely they will watch and potentially interact.
Full-screen ads also allow brands to use Twitter's advanced targeting capabilities to reach their target audience more accurately than before. Combining an immersive experience with a tightly focused audience means a better return on investment for brand campaigns.
In addition, full-screen ads offer higher engagement rates than regular Twitter Ads because users are more likely to watch and interact when presented with something completely different from traditional tweets or promoted posts. They are also not limited by character limitations or image crop formats which enables them to provide a fuller story as part of the advertisement experience – helping boost engagement even further. Brands can use this format as a powerful way to draw attention and showcase specific products or services in an exciting and impactful way.

Finally, campaigns that use full screen ads can tap into measurability at an unprecedented level – providing valuable insights into how users interacted with the campaign allowing brands to better optimise future campaigns too!
More Control Over Ad Placement
Full-screen ads allow businesses on Twitter to control exactly where the ad appears on someone's timeline. This means that advertisers can target specific people and demographics, increasing the chance of connection and engagement with their message.
Because Twitter full-screen ads appear as immersive experiences, consumers are likely to pay attention and be engaged for longer periods. Full-screen ads also enable businesses to create interactive experiences where users can interact with the content before reaching a call-to-action.
In addition, platforms like Twitter have enabled businesses to run campaigns with even more control over their ads than ever before. Through comprehensive A/B testing methods, they can measure the success of ads with detailed stats like conversion rate and click-through rate (CTR), allowing them to optimise their campaigns accordingly and ensure they get the best performance out of their dollars spent.
Improved Targeting Capabilities
Full-screen ads on Twitter offer improved targeting capabilities in terms of audience and content. With this ability, advertisers can narrow down the type of people they target and ensure that their messages are relevant. In addition, by having better targeting capabilities, businesses can get more leads and track more responses from those leads. When it comes to content, full-screen ads present an array of opportunities to create longer stories that a business can feature in-depth. These stories engage viewers since they can watch the entire message without interruption.
Another advantage of full-screen ads is increased visibility. Advertisers can upload a story in multiple episodes or chapters, leveraging interactive features such as polls, video uploads and post feeds with each episode, further amplifying their reach and impact on potential customers. This gives brands the ability to gain maximum exposure for their products/services and build more meaningful relationships with customers by providing useful content that educates and engages them throughout their journey with a certain product/service.
How to Get Started
Twitter is introducing full-screen ads to Fleets, an exciting development for brands looking to reach more people and maximise their ad spend. As a business, it's important to understand how to get started with this new feature and make the most of it.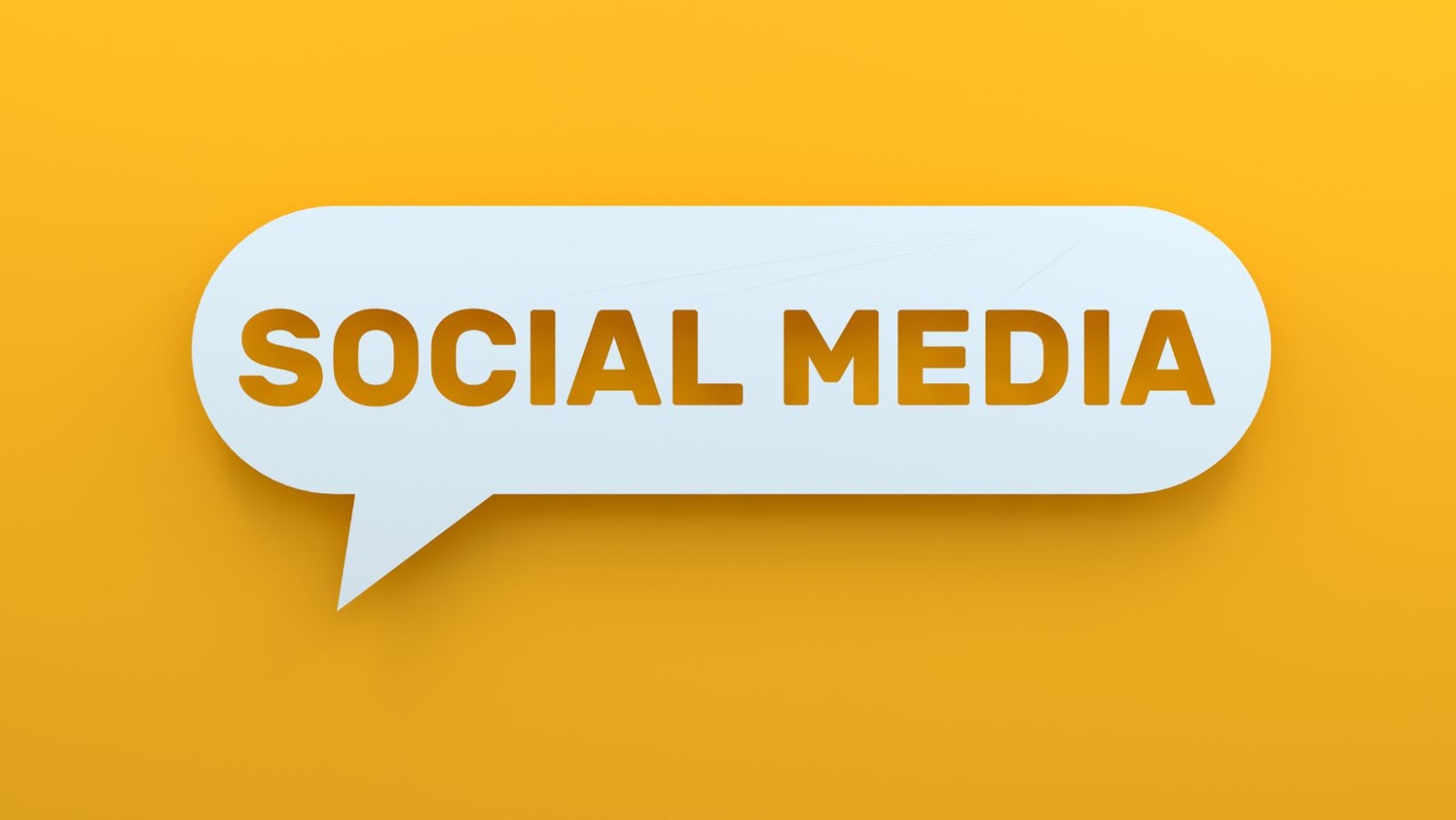 This article will cover the basics of how to get started with Twitter's full-screen ads and how to make the most of them.
Set Up a Twitter Ads Account
Setting up a Twitter Ads account is a great way to reach potential customers. You can create an account in just a few simple steps. Once your account has been created, you'll need to choose a goal, such as driving website clicks or creating followers. You'll also select the currency and time zone where you want to run your ads, so that Twitter can bill you in the correct currency.
Next, you'll be able to start creating your campaign. Select a budget based on how much money you're willing to invest and determine your daily or lifetime cap. You will also specify the locations and languages of users targeting with full-screen ads. You can target users by interest, location, gender and device type (including computers, mobile phones and tablets). When setting up an ad campaign it is important to create relevant copy that reflects the goals of your business and resonates with potential customers.
Once these steps are complete you'll be ready to launch it! First, Twitter will display an automated overview of what the average cost per impression (CPM) can go between for each market that's part of your targeting information before submitting it for review. Then, after Twitter approves, the ad will go live for viewers who match the criteria specified when building the ad – driving more leads and sales for your business!
Create a Full-Screen Ad Campaign
Twitter is allowing advertisers to create a full-screen ad campaign on the platform. With these campaigns, users will be presented with full-screen, swipeable ads when they access their Twitter feeds. To get started, there are several steps to consider:
1. Develop an objective: Establish clear goals for the ads you'd like to create and the results you want to achieve by running them. For example, can you increase website traffic or brand visibility on Twitter? Or have a specific offer that should be shared with potential customers?
2.Choose ad formats: Select different types of content such as photos, videos, polls and carousels to create compelling messages for your target audience. Full-screen carousels are particularly effective for campaigns that require multiple slides filled with information about a particular topic or product offering.
3.Analyze performance: Measure the success of each ad unit by using metrics such as engagement rate and cost per engagement (CPE). If a particular element performs poorly, make adjustments based on user feedback and data from analytics tools.
4.Optimize campaigns: Regularly review past results and optimise campaigns for better performance over time using various strategies such as creative refreshes, targeted testing and advanced bidding options available in advertising platforms like Twitter Ads Manager.
5.Leverage insights: Use all available insights to get more out of your campaigns – look at user activity or target opinions and interests that reflect what resonates best with your target audience within their environment on Twitter, then leverage this data when making future optimization decisions.
Monitor and Optimise Your Campaigns
Once your Twitter full-screen ads campaigns have been launched, it's important to carefully monitor their performance and make adjustments as needed. Here are a few tips for optimising the success of your campaigns:
1. Utilise A/B testing to understand which audience segments respond best to each ad. You can also set up different variants of the same ad with different versions of the headline, copy or call to action (CTA), then use A/B testing to determine which performs better.
2. Leverage analytics tools to track your campaigns and monitor conversions and key indicators like customer lifetime value (LTV) and customer acquisition costs (CAC). This will enable you to identify areas for improvement and optimise ROI.
3. Measure the success of each creative asset on an individual basis to understand what is working best at driving engagement with viewers and conversions from leads/buyers.
4. Use correlation analysis to identify patterns within data that could be valuable in understanding consumer behaviour. For example, look at whether there is a correlation between consumer usage patterns such as viewing time or age demographics with the perceived success rate of each campaign metric such as clicks, conversions or LTV percentages.
5. Update your campaigns frequently based on data collected to ensure that they remain fresh and relevant for viewers while continuing to meet campaign objectives efficiently
Flexibility is key when utilising full-screen ads on Twitter — adjust budgets as needed, rotate creatives based on viewer response rates, test different strategies to target specific audiences more effectively — all these options will increase the chances of achieving successful outcomes from Twitter full screen ad campaigns .
Conclusion
Twitter's decision to add full-screen ads to Fleets has sparked much conversation. This move could make Twitter a more profitable platform for advertisers and allow them to reach a larger audience. However, there are still questions about how this could affect user experience and whether or not it is a sustainable way to monetize Twitter in the long term. Therefore, it's important to understand the pros and cons of this move so that you can make an informed decision about whether or not you should use Twitter's new full-screen ad format.
Summary of The Benefits of Full-Screen Ads on Twitter
Full-screen ads are an important and strategic development for Twitter. The advantages of full-screen ads on the platform include improved engagement and tailoring to specific targets, higher visibility, better branding opportunities, and access to new markets.
These features make it easier for advertisers to reach their desired audiences quickly and effectively, with more eye-catching visuals that immediately draw users' attention. Additionally, full-screen ads offer brands various options for capturing the viewer's attention, including utilising motion graphics and interactive elements such as polls or quizzes.
Moreover, because Twitter is mobile-focused, these types of ad formats create a more immersive experience on the platform than other digital advertising forms. They also allow planned campaigns greater continuity when featured across different platforms such as desktop computers or Apple TV. Finally, with full-screen video ads expected to be rolled out soon – which would further enhance the interactive features available to marketing teams – the possibilities will only continue to grow!
Tips for Getting Started With Full-Screen Ads on Twitter
The introduction of full-screen ads from Twitter can be a great way to reach more people and effectively advertise your business. However, it is important to take the time to create an effective ad that resonates with users, engages them, and encourages them to act. Follow these tips for getting started with full-screen ads on Twitter:
1. Define Your Goals: Determine which goals you would like to achieve with the ad and plan the engagement strategy according to the needs of your audience and target demographic. For example, are you targeting new customers? Increasing brand awareness? Driving conversions? Having clear goals before beginning ad creatives will help keep you on track through the creation process.
2. Create Compelling Visuals: People respond well to engaging and memorable visuals, so investing in design and video assets will enhance your messaging and make it more powerful for users. Additionally, ensuring images or videos used for creatives meet file size requirements is important for a successful ad campaign on Twitter.
3 . Write Thoughtful Copy: Writing copy specifically tailored for each creative will ensure that all points of interest are addressed concisely, grabbing user attention quickly. Aside from following brand guidelines, explicit calls-to-action (CTAs) within titles/descriptions should be considered to drive further engagement. This will ensure viewers understand what action is being requested from them after viewing an ad creative on their feed or timeline.
By following this advice when creating full-screen ads on Twitter, businesses can see increased engagement rates and success towards achieving their desired campaign results faster than ever!
tags = twitter, twitter fleets, full-screen billboards for ad, twitter advertisements, twitter application, twitter stories ads, twitter fleets storieslike augustheath theverge, twitter fleets augustheath theverge, twitter fleets us ios theverge, twitter fleets ios androidlyons theverge, twitter fleets androidlyons theverge, twitter fleets us theverge, twitter android update, twitter ios update, twitter latest feature, twitter latest update