Boost Your Candy Count: How To Get Candies In Pokemon Go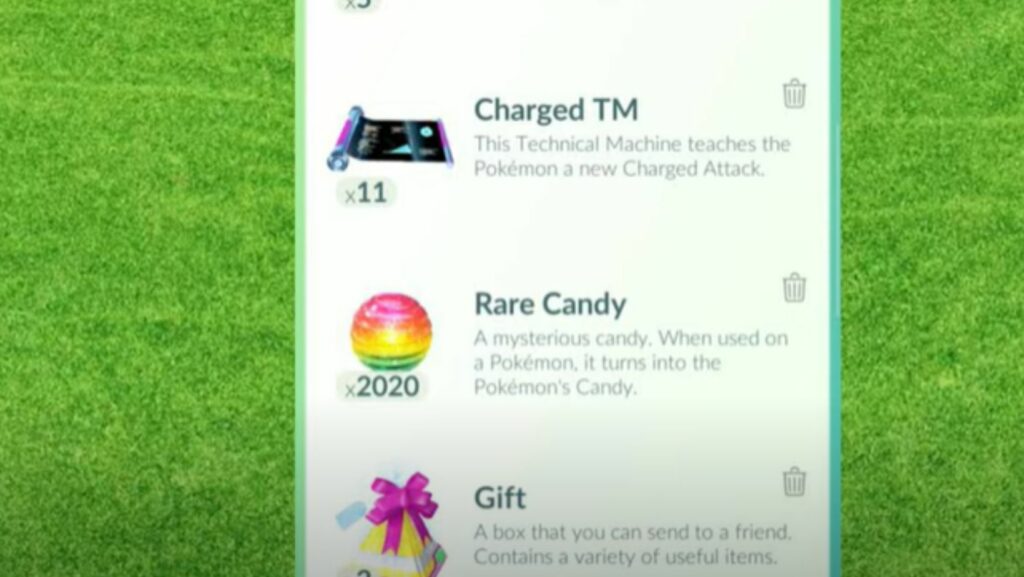 How To Get Candies In Pokemon Go
Looking to level up your Pokémon in Pokémon GO? One crucial aspect of enhancing their strength is collecting candies. Candies play a vital role in evolving and powering up your beloved creatures. In this article, I'll share some tips on how to get candies in Pokémon GO.
The most straightforward way to obtain candies is by catching wild Pokémon. Every time you catch a Pokémon, you are awarded with three candies specific to that species. So, the more catches you make, the more candies you'll accumulate. Keep an eye out for rare or uncommon Pokémon as they often reward higher amounts of candies upon capture.
Another method to acquire candies is by hatching eggs. By walking certain distances and incubating eggs, you can hatch new Pokémon and earn candy as a bonus reward. The amount of candy received varies depending on the distance required to hatch the egg, so be sure to keep track of your progress.
Lastly, transferring unwanted or duplicate Pokémon will also grant you additional candies. By selecting the "Transfer" option in your Pokémon storage screen, you can send unwanted creatures back to Professor Willow in exchange for one candy per transfer. This allows you to clean up your storage space while simultaneously earning valuable resources.
Now that you know how to get candies in Pokémon GO through catching wild Pokémon, hatching eggs, and transferring duplicates, go out there and start building up a sweet stash! Happy hunting!
Earning Candy through Captures
One of the main ways to acquire candies in Pokemon Go is through capturing Pokemon. Each time you successfully catch a Pokemon, you have the chance to earn candy specific to that species. This candy is essential for evolving and powering up your Pokemon, so it's important to know how to maximize your candy intake.
Here are some strategies for earning candy through captures:
Catch Every Pokemon: Whenever you encounter a wild Pokemon, make sure to capture it if possible. Even if you already have that particular Pokemon, catching additional ones will still reward you with candy. So don't miss out on any opportunities!
Use Pinap Berries: To further boost your candy earnings, consider using Pinap Berries while capturing Pokemon. When fed to a wild Pokemon before attempting a catch, Pinap Berries double the amount of candy received if successful. It's an excellent way to quickly accumulate candies for rare or hard-to-find species.
Participate in Raid Battles: Raid Battles provide an excellent opportunity not only to obtain powerful Pokemon but also to earn rare candies at a higher rate than regular captures. By defeating raid bosses and completing raid challenges, you'll be rewarded with valuable rare candies that can be used on any species.
Transfer Extra Pokémon: If your collection is overflowing with duplicate or low-level Pokémon, consider transferring them back to Professor Willow in exchange for additional candies. While this won't directly reward you during captures, it helps clear up space and provides extra resources for evolving and powering up your desired Pokémon.
Engage with friends who play Pokémon Go by trading Pokémon with them or gifting them items like berries or eggs through the friendship system in the game. Trading can help both parties earn extra candy depending on where they originally caught their traded Pokémon.
Remember that different species require different amounts of candy for evolution or power-ups, so plan accordingly and prioritize collecting candies for your desired Pokémon.
By following these tips and consistently capturing as many Pokémon as possible, you'll steadily accumulate a considerable stash of candies in no time! Remember that patience and persistence are key when trying to amass enough candies for evolution or strengthening your team.