Simba Chain's $25M Series A Deck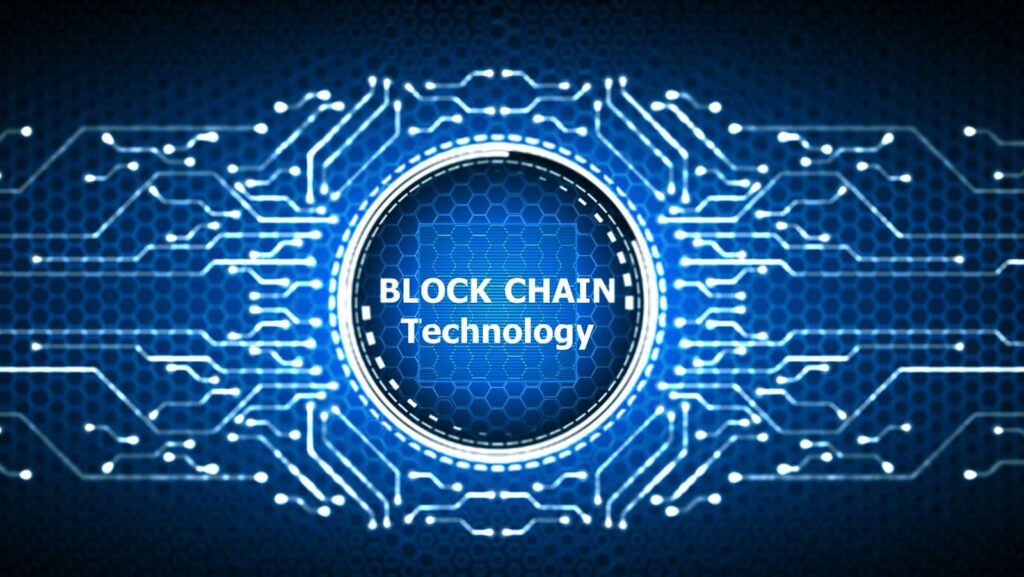 Pitch Deck Teardown: Simba Chain's $25M Series A deck
In this teardown, we look at the series A pitch deck used by Simba Chain in their $25M Series A investment round led by Intel Capital. With the help of this pitch deck, Simba Chain managed to attract venture capital and investment from some of the leading venture players in the industry.
We will deeply dive into the structure and contents of the deck to understand what makes a successful pitch deck.
Overview of Simba Chain
Simba Chain is a cloud-native blockchain-as-a-service (BaaS) platform with a strong focus on smart contract capabilities, backed by artificial intelligence (AI). It simplifies the development and deployment of one's blockchain application with comprehensive end-to-end services, which helps organisations rapidly develop and deploy blockchain networks.
Simba Chain's platform is designed for robustness and scalability in multiple areas of enterprise blockchain use cases. It provides access to the power of secure cloud infrastructures to enable customers to consistently deliver high performance applications. In addition, the platform provides industrial grade security against any potential threats. This assurance allows our customers to leverage key features such as auditing, permission setting, storage, signing & sealing digital assets under their control.
We are thrilled about our successful $25M Series A funding round that took place two weeks ago, as we seek to expand our presence globally by furthering development on new projects such as our AI research opportunities. The funds will be used to add more features to our existing product landscape, hire more professionals over the next 12 months and continue acceleration within the international markets. Simba Chain is dedicated to providing users with better options regarding their data security while giving them access to cutting-edge technology that could further drive success into their business.
Summary of the Series A pitch deck
Simba Chain is a leader in providing innovative blockchain solutions for government, enterprise, and commercial customers. We take pride in offering a secure platform that allows us to build trust with our clients and deliver products quickly and reliably. Our Series A pitch deck gives prospective investors an overview of our company, solutions, and financials. Specifically, the deck covers:
• Introduction to Simba Chain
• Overview of the Problem
• Blockchain Solutions
• Markets & Customers
• Business Model & Revenue Streams
• Team & Investors
• Financial Positioning & Fundraising Needs
• Vision & Strategy for Growth
By examining all these aspects of our company through this pitch deck, potential investors will have a comprehensive understanding of our business strategy that can guide their decision-making process for investing in Simba Chain's Series A round.
Deck Structure
Simba Chain's $25M Series A Deck comprehensively overviews the company's operations and plans. This deck breaks down their strategy, market, product and competition. It also provides more details on their financials and team.
Let's take a look at the structure of this deck.
Problem/Solution
At Simba Chain, we focus on solving the data security and trust problem. As computational trust and trust in IoT systems become more and more essential to the global economy, companies must ensure their devices and networks remain safe from cyber-attacks. Unfortunately, IoT device developers don't have the resources or expertise to build an end-to-end secure platform from scratch. Building a secure application requires deep technical understanding, time, and significant investments. This is where Simba Chain comes in – we provide an end-to-end platform to securely manage operations for our partners.
We have developed an ecosystem that builds trust at several levels by providing secure integration between heterogeneous systems (via a blockchain based overlay) and ensuring secure networks through robust encryption. Our technology works seamlessly together to provide secure solutions with minimal additional effort required from the customer. Our comprehensive solution bundles together all required components necessary for securing data flows over cloud services like Edge Compute, M2M Machines & Robotic Systems, Maximum Data Integrity Authentication & Certification Engine (Massive Algorithms & Automated Processes) & Proprietary Blockchain Overlays/Metadata Protection Layer for End-to-End Machine Connectivity Secure Networks (Secure Connectivity Layer).
This helps enable e2e authentication of devices & communication flows, enabling trust among all stakeholders within applications and those operating on external networks & platforms such as edge computing or 5G Hubs. It also provides the benefits of substantially reducing infrastructure costs associated with transitional solutions while being much faster than alternate technologies like MQTT/SSL. In addition to this, our technology allows customers to easily set up private consensus protocols with customised views and provide transparency into verification steps/processes without compromising data integrity or network security!
Market Opportunity
The global blockchain technology market was valued at USD 2.01 billion in 2020 and is expected to register a CAGR of 65.1% from 2021 to 2027 as demand rises for improving data security and managing financial transactions. Decentralised finance (DeFi) solutions are estimated to drive the market over the forecast period, as these solutions offer advantages such as increased efficiency, cost savings, fraud prevention, and data immutability.
In addition, the increasing investments by venture capitalists and the growth of Initial Coin Offerings (ICOs) are significant factors driving market growth over the forecast period. For instance, banks and other financial institutions have started deploying blockchains across their operations to reduce cost and time associated with various processes such as payments, settlements, digital asset storage solutions, smart contracts & digital identity registration. Furthermore, hardware wallets are expected to continue evolving with cloud storage services not just protecting users' funds but also enabling seamless interactions on blockchain networks & apps: leading mobile wallets like Metamask now enable dapps (actions on Blockchain).
Furthermore, large scale investments by corporations into startups & research projects involved in blockchain technology has sped up adoption rate by eliminating any technological doubts regarding viability of projects involving crypto-coins & platform tokens being built into public blockchain networks or private ones based on consortiums/companies' collaborations. In addition, governments worldwide are introducing regulatory policies focused on boosting speed & convenience of transactions while ensuring strict compliance with local laws & cryptocurrency regulations abroad – this is expected to further drive the market going forward.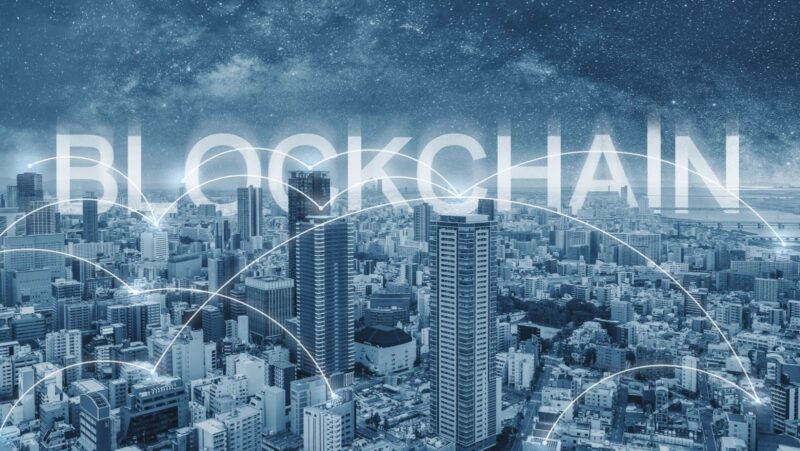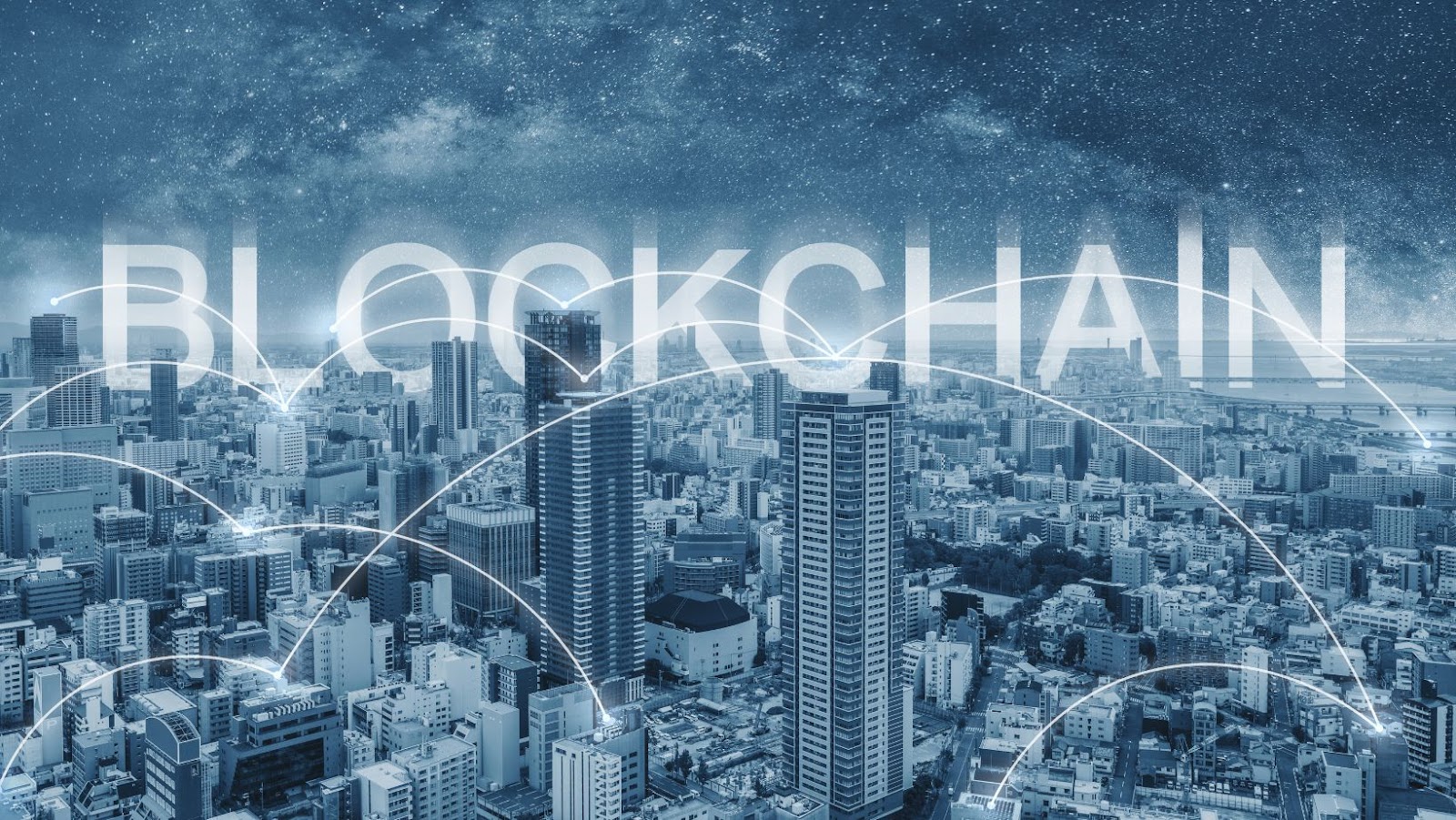 Product/Technology
Product/Technology: The product/technology section should include an overview of the technology, features, potential customers and other pertinent information that invests appealing. This section should also describe the core product experience, how the technology works, what problems it solves and how customers benefit from it.
Additionally, explain why this use case is well-suited to a blockchain solution and if applicable, how it stands out in comparison to products that blockchains are commonly known for (i.e., finance or identity management). Including partnerships or integrations with major companies and anecdotes about successful product launches is important. Include screenshots or gifs if possible to provide visuals for investors to better understand the system and its design.
Go-To-Market
The Go-To-Market (GTM) section should discuss how you plan to acquire and retain customers. This section should cover the key elements: market selection, marketing and sales channels, pricing, promotion and segmentation strategy. Start by introducing your overall GTM strategy, then explain your strategies and tactics to successfully enter the market and grow.
Market Selection: Describe your target markets, focusing on those most likely to benefit from the value offering of Simba Chain's platform. Explain why those markets are attractive today and why they will remain attractive shortly.
Marketing & Sales Channels: Detail the account-based sales approach you use (or will use). Outline whether direct or indirect selling is part of your go-to-market approach, such as through resellers or partners.
Pricing Strategy: Demonstrate how you plan to price promotions within each market segment while aiming for profitability at scale. Explain if pricing will vary based on usage (e.g., pay as you go vs subscription model) and currency fluctuations in global markets.
Promotions: Outline which marketing assets or promotions might be used for sales enablement before an engagement opportunity with a customer (e.g., email campaigns or webinars). Describe any planned offers that can be used during an enterprise one-to-one demo session with a customer team or post sale closed deals incentives/referrals that could be used for customer advocacy purposes (e.g., exclusive access to training modules).
Segmentation Strategy: Explain whether it is important to understand user intent at a macro level based on their roles within any given organisation (ease of use buyers, power users etc.) and if so detail how this strategy would be applied across each buyer within that defined macro segmentation structure.
Competition
Competition plays an important role in the market, creating a combination of pressure, motivation, and innovation to fuel it forward. First, however, we must recognize and understand potential threats to remain ahead of the game.
Simba Chain has several competitors operating in similar fields. Some provide products and services related to our own, such as blockchain based digital identity management solutions or enterprise application integration services for software developers. Others operate in the same industry and offer alternative DevOps and blockchain application development solutions like OpenXchain or Musoft Consulting. Therefore, we must be aware of any upcoming disruption that competitors could create with their product releases so that we can respond accordingly as needed.
It is also important to note our strengths relative to our competition and what differentiates us from them within the market. We have a unique advantage of offering a secure, distributed cloud-based platform with extensive scalability capabilities – combining private enterprise permission networks and public networks into one cohesive ecosystem. Our Hybrid Platform provides our customers with better performance, security and cost savings compared to those powered solely by central authorities or Immutable Ledger Technologies (ILT). By leveraging our platform for their applications, users can reduce IT infrastructure costs without sacrificing on performance or compromising on data arrival times – greatly increasing efficiency within their organisation's operations when developing on Simba Chain's infrastructure layer as opposed to traditional enterprise solutions in the space.
By remaining conscious of both threats from the competition but also assets which may give us an advantage over adversaries – Simba chain will be better suited for long term success even within highly competitive markets due to its usage flexibility, scalability, transaction throughput times and cost savings factor when compared against existing industry players within the space.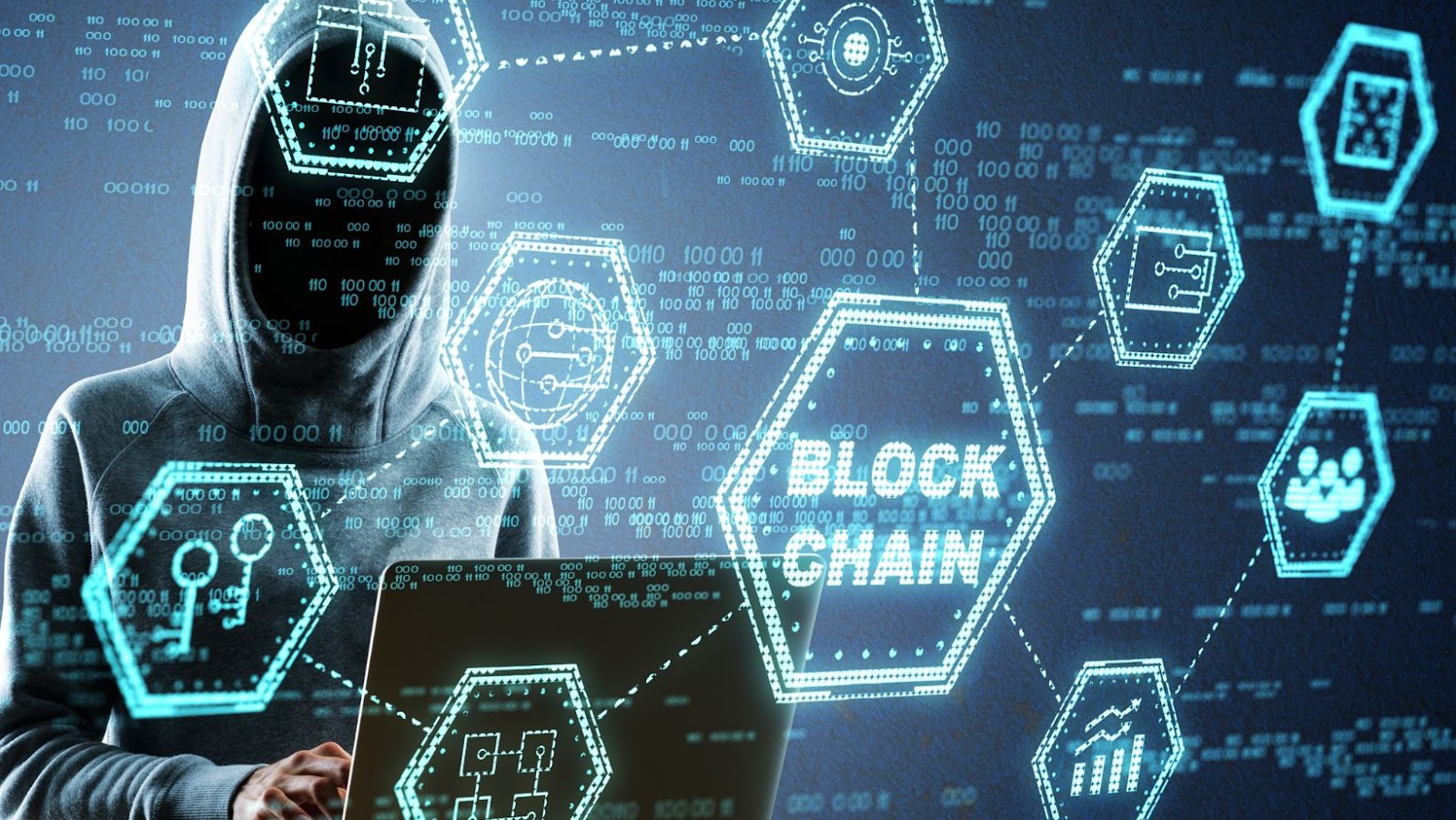 Financials
Investors focus on understanding the financials to understand a company's current performance. This section should be concise and include only key metrics related to the company's financial health. Investors will recognize patterns and trends in growth or potential pitfalls and risks.
This section should contain:
Historical P&L (revenue, cost of goods sold, gross profit, etc.)
Recently Reported Balance Sheet Assets/Liabilities
Cash Flows (cash flow statements)
Valuation Tables Clearly Showing Preferred Equity Valuations
Forecasted Financials/Projections (include assumptions)
Team
The Simba Chain team is dedicated to creating secure and compliant blockchain and distributed ledger technology (DLT) solutions for commercial app developers, enterprise IT organisations and government agencies. The team consists of experienced leaders in the blockchain and cloud computing space, with decades of combined experience in software development and launching successful companies.
Simba Chain's core executive team includes Raj Shah (CEO), Ajay Garg (CTO), Akash Dighe (VP Business Development), Mehul Raja (Chief Advisor) and Shalini Balaraman (COO). Alongside Raj, Ajay, and Akash were two additional founding board members who actively participated in early fundraising rounds – Gautam Sathiyanarayanan from Fenbushi Capital and Venky Narayanamurti from Bessemer Venture Partners.
The Company was founded to leverage its extensive expertise in DLT technology to tackle real-world challenges its clients face. Through a combination of staff expertise alongside long-term strategic investors Simba Chain was created with the vision to become the industry leader in secure, compliant DLT solutions that alleviate these challenges while providing value to the customer.
Investors
An effective Series A investor presentation will include:
An introduction to the company.
An overview of market conditions and problems being solved.
A review of product and revenue traction.
Proposed investment use.
Your Series A investor presentation should also include more detailed information about team composition and background, competitive landscape and technical differentiation, customer base information, key partnerships, go-to-market plans, financial models and key performance metrics.
Investors in your Series A round will want an accurate understanding of your team's collective capabilities as a foundation for their decision-making process. For example, what unique experience do the team members bring to lead this company? What have they accomplished in the past that has set them up for success? What connections does the management team have with key customers or industry stakeholders that open up other potential business opportunities? Your Series A investor presentation should give a confident summary of your team's collective expertise.
Equally important is a comprehensive explanation of your market position: How big is the opportunity you're addressing; what are the trends creating new opportunities; who are your competitors; why are you better than them; how many customers do you serve today; how will you get to more customers tomorrow; what does it cost to acquire each customer – these are all questions investors need answered for comfort before investing in your company at its present scale. Finally, with tens of thousands of companies vying for seed funding each year (not accounting for crowdfunding or venture capital channels), make sure those qualified companies stand out in the crowd with a thorough narrative around their competitive positioning.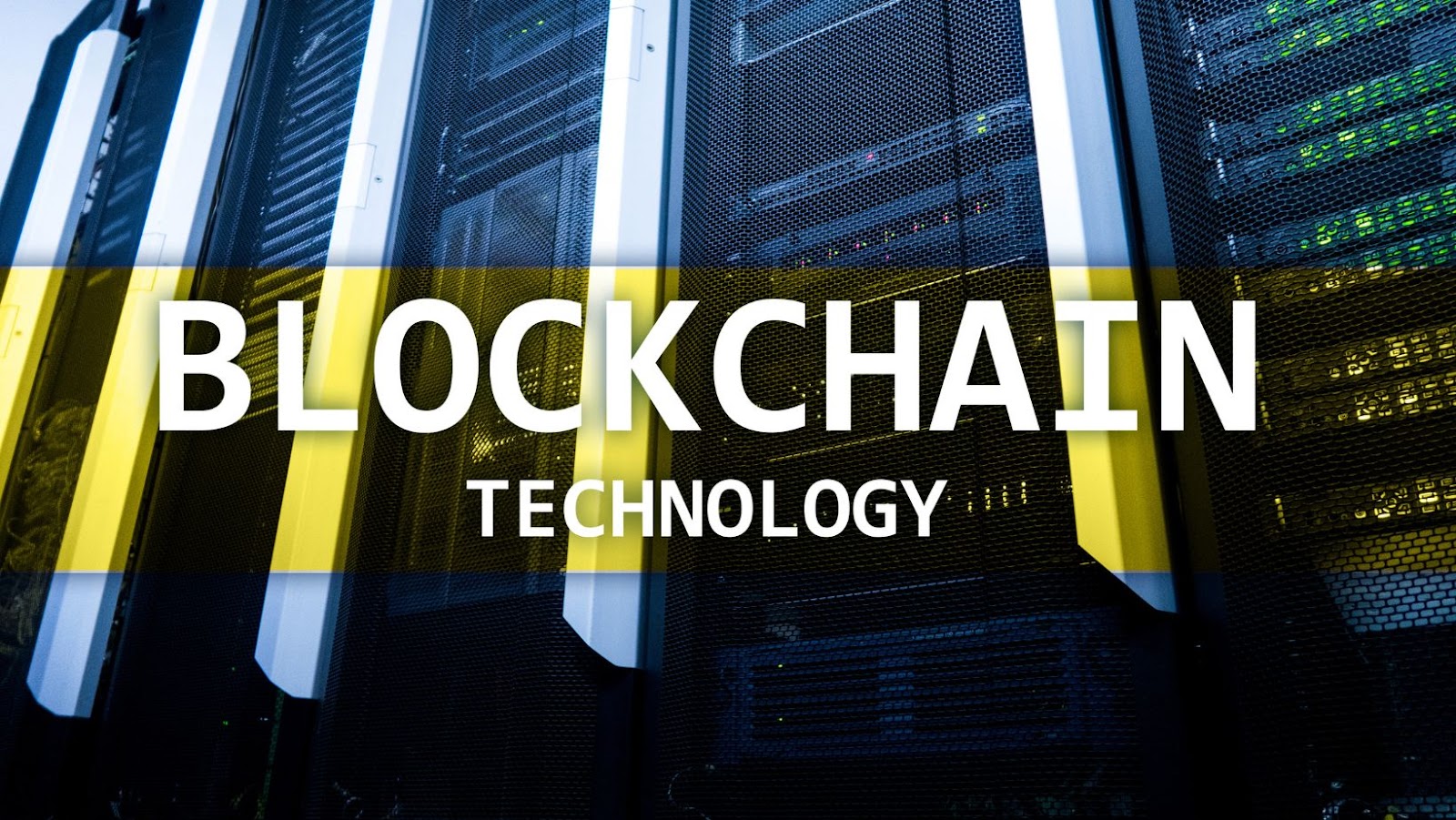 Analysis
Simba Chain recently announced their Series A funding—a $25 million raise from investors like Loup Ventures and Collinstar Capital. In this article, we'll do a deep dive into the pitch deck that Simba Chain presented to their investors. Then, we'll look at the company's strategies and the innovative pitches that found success.
Let's begin our analysis!
Problem/Solution
Simba Chain's $25M Series A Funding Deck is a comprehensive look at how the company addresses the need for secure blockchain solutions. By leveraging a hybrid distributed and public blockchains model, the company provides an innovative approach to helping large enterprises and startups securely manage their digital transactions.
The deck outlines the problem that Simba Chain wishes to solve: inconsistent blockchain standards requiring high coordination among multiple stakeholders. This problem is tackled through three main solutions:
1. A shared, decentralised framework that utilises distributed ledger technology to securely manage transactions on-chain for global enterprises;
2. A consensus-based "smart contracts" protocol that enables process automation through automated checks and verifications; and
3. An analytics platform powered by cloud computing that allows users to visualise real-time data from their applications with high scalability and accuracy. The result is a more secure, reliable system of tracking digital transactions around the globe while ensuring compliance with applicable regulations and laws in the US and worldwide.
Market Opportunity
The global market opportunity for Simba Chain is tremendous. The company can potentially become a leader in the fast-growing distributed ledger technology (DLT) field. According to research firm Gartner, the global DLT market will grow by 23% annually until 2022, reaching an estimated value of more than $2 billion. This makes DLT one of the fastest growing technology markets currently in operation.
Simba Chain's potential customer base includes multiple industries, giving it access to various enterprise needs and use cases. These include government agencies, healthcare providers and insurers, financial services companies, and Fortune 500 companies actively seeking innovative solutions to increase productivity and support digital transformation initiatives. In addition, the company's unique combination of software as a service (SaaS) and cloud-based blockchain technologies give it an opportunity to capture valuable market share from traditional players and new competitors.
Simba Chain is well-positioned for rapid growth due to its first-mover advantage within the DLT market. In addition, its knowledgeable management team, proprietary platform built on IBM's Hyperledger Fabric technology, current customer base of 500+ clients worldwide, and memberships in various industry collaborations such as The Linux Foundation make it an attractive investment for financiers looking for innovative companies who can tackle pressing problems head on with creative solutions.
Product/Technology
Simba Chain is a fully programmable and trustless blockchain-as-a-service (BaaS) platform. Our platform allows consumers and developers to quickly deploy, customise and communicate with their own private or public blockchains. Using Simba Chain, developers can create powerful decentralised applications (DApps) for anything from finance to data storage, utilise custom smart contracts for automated processes, store data securely on the blockchain, and much more.
The core of our technology is the principle of "Trustless Attestation" – when a transaction is broadcast onto the blockchain it cannot be changed or contradicted by a third party or any other node on the network. This ensures trustful communication between two parties without requiring complex multi-party signatures or slow transaction times.
Simba Chain supports multiple consensus protocols with custom ledger rules, including PoW/PoS, VDFs and ERC20 networks. In addition, we offer an enterprise-level secure cloud computing environment that provides robust scalability and complete control over management of nodes within an internally hosted node network. Our offering also includes security auditing services to help ensure that all transactions stored on our system are valid and verifiable. Finally we provide migration services from other platforms onto our system so users can continue running their applications without reestablishing their IT infrastructure from scratch.
Go-To-Market
Simba Chain's go-to-market approach is closely linked to their product strategy. The company plans to leverage its technology platform to build a network of integrated service providers, helping businesses transfer sensitive data and transact securely without compromising speed or security.
The product utilises utility tokens as an incentive system for service providers and users within the network, driving user adoption and creating an entire ecosystem which allows customers to quickly launch new applications utilising modern infrastructure.
Additionally, Simba Chain plans to leverage partnerships with established companies in the space to bring their product to a wider audience. These partnerships will also help develop deeper integrations with companies across verticals such as healthcare, insurance, manufacturing, finance, etc.
Competition
Simba Chain faces competition from several different sources within its target market. Some of these include the well-known players such as IBM, Microsoft, and Oracle; as well as smaller, more emergent competitors including Ethereum and Hyperledger. These companies have expertise in developing distributed ledger technology-based solutions and want to establish their presence in the space.
IBM provides a variety of offerings related to blockchain technology based on its open source solution Hyperledger Fabric. This includes consulting services and support, helping to get customers up and running on the platform quickly and efficiently. Microsoft's Azure Blockchain Workbench is an end-to-end solution for developing quick prototypes for blockchain apps without coding. Oracle's Blockchain Cloud Service similarly provides out of the box functions allowing users to deploy applications quickly with a few clicks.
On the other hand, Ethereum is a blockchain platform and ecosystem which enables businesses to develop distributed applications powered by smart contracts; this focuses mainly on private or enterprise use cases that no longer require a trusted third party intermediary for transactions or other actions taken over the network. Finally, Hyperledger provides an enterprise-grade private blockchain technology where members can securely record transactions over a shared ledger for myriad industries such as banking or supply chain management. All of these competitors have their unique strengths, which should be considered when assessing Simba Chain's competitive position in its target market.
Financials
Financials are one of the most important components of any business presentation. Simba Chain's $25M Series A deck is an extensive overview and analysis of the company's financial standing, which helps potential investors make informed decisions about whether or not to invest.
The financials section of Simba Chain's $25M Series A deck covers key metric-oriented topics such as revenue and cost structure. Investors will also see a detailed breakdown of each major expense and how they impact the bottom line. In addition, this section illustrates how the company has grown over time, giving investors a comprehensive view of their past achievements and future goals.
The overall goal with this section is to demonstrate to investors that Simba Chain is a viable investment opportunity, while providing sufficient information for them to complete their financial analysis. Additionally, investors will be better positioned to understand Simba Chain's current and future business plans with this detailed explanation of financials in their $25M Series A deck.
Team
Simba Chain is led by Dr. Joel Neidig, the company's founder and chief executive officer (CEO). Dr. Neidig is a renowned blockchain technology expert and has been part of the blockchain community since 2014. An active member of various leading organisations in the space, he is an advisor to the Hyperledger project and several other blockchain initiatives.
Dr. Neidig has extensive experience in distributed ledger/blockchain technologies and computer security/data privacy — having authored over thirty related patents and peer-reviewed publications and working for several major companies in these fields, such as Hewlett-Packard, Google, Barclays, EMC Isilon and OpenText. He has also worked as a trusted consultant to many industry-leading organisations such as Johnson & Johnson and United Health Group (now Optum).
The company's leadership team brings a wide array of innovative business development strategies and operational expertise — from software engineering, cybersecurity policy development to enterprise application integrations — with high-level transparency on Simba Chain's platform operations ensured under United States military cryptography standards at all times. The high-level executive team includes Vaidas Adomauskas (Chief Operating Officer), John Piñero (Chief Product Officer) Joanna Bistrong (Chief Business Development Officer) and Marius Baranauskas (CTO).
Investors
Simba Chain's Series A deck outlined the company's plan for taking the company to the next level of scalability and growth. Investors were shown a future of global supply chain security, resiliency, and trust, using blockchain technology and smart contracts as the backbone of Simba Chain's solution.
The deck featured critical financial and operational data regarding the company's current position in the market and projections for future capital investments. Investors were also provided with a detailed overview of Simba Chain's competitive landscape, potential customer markets, project roadmap, estimated costs associated with R&D efforts, industry-wide trends that might affect the company's trajectory, factors that could influence customer adoption rates, and success stories from other companies within their space.
The $25M Series A raised by Simba Chain enabled them to leverage a combination of equity investment and debt financing to better manage cash flows and align incentives between investors in this round and those who will be included in subsequent rounds. In addition, this strategy allowed for an optimised financial structure that eliminated bias towards different financing tools or partners during their growth phase.