Step-By-Step Process On How To Get Pokemon Cards Graded
If you're wondering how to get your Pokémon cards graded, I've got you covered. Getting your cards professionally graded can provide a number of benefits, such as increasing their value and ensuring their authenticity. Here's a step-by-step guide on how to get started.
Firstly, research reputable grading companies that specialize in card authentication and appraisal services. Some well-known options include PSA (Professional Sports Authenticator) and Beckett Grading Services. Take the time to compare their fees, turnaround times, and reputation within the collecting community.
Next, carefully examine your Pokémon cards for any visible flaws or imperfections that could affect their grade. Look out for scratches, creases, print lines, or other damages that might lower the overall condition of the card.
Once you've selected a grading company and identified the cards you want to submit for grading, it's time to fill out the necessary paperwork. This typically involves completing an online submission form with details about each card and selecting the desired service level (e.g., economy or express). Be sure to follow any specific instructions provided by the grading company regarding packaging and shipping your cards securely.
Remember that getting Pokémon cards graded is not only about preserving their condition but also about protecting yourself as a collector. Graded cards come encapsulated in tamper-proof cases with unique identification numbers, providing peace of mind when it comes to authenticity.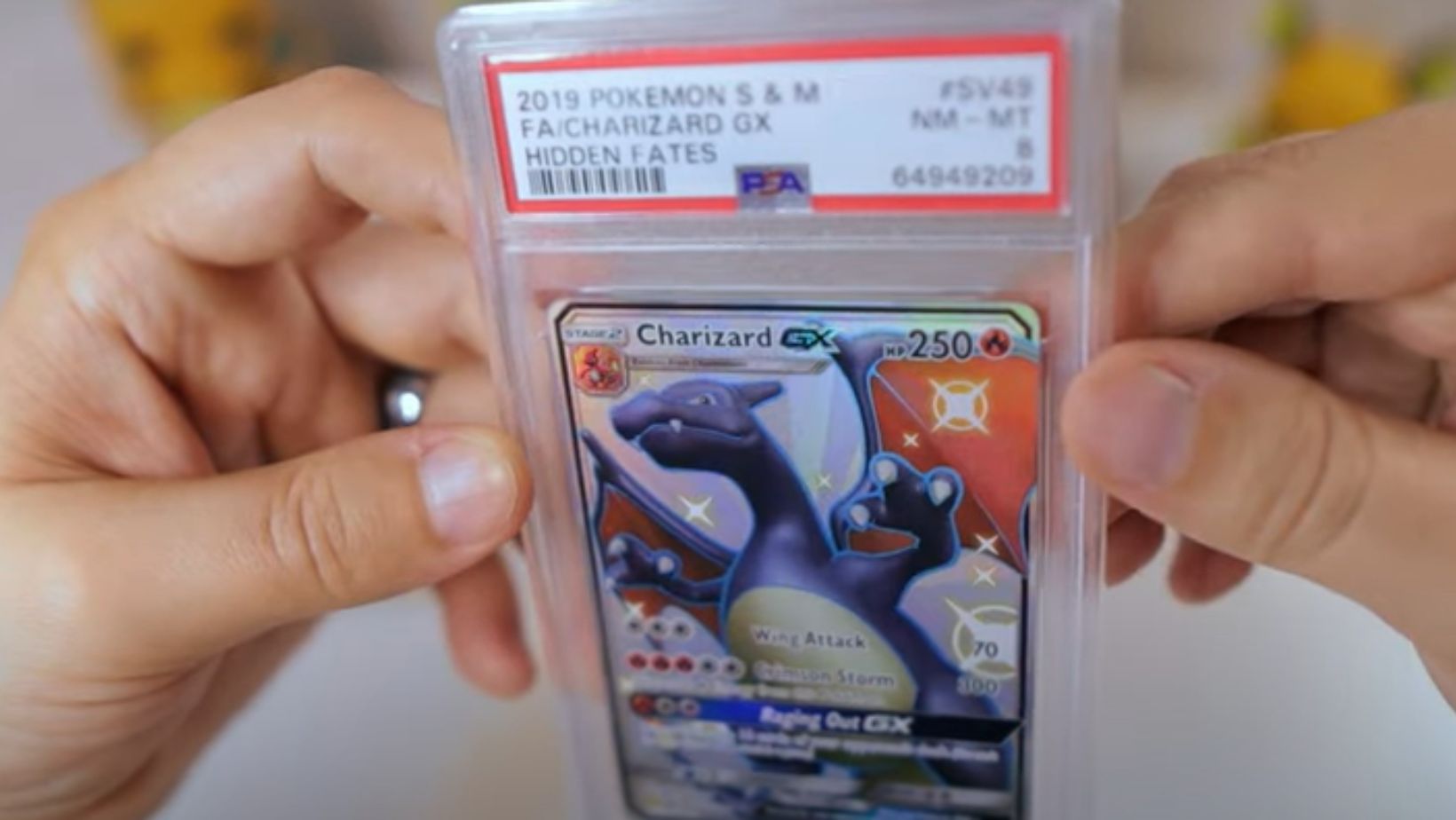 How To Get Pokemon Cards Graded
Understanding the Grading System for Pokemon Cards
If you're wondering how to get your Pokemon cards graded, it's important to first understand the grading system that is used. The condition and quality of a card play a significant role in determining its value, and grading helps assess these factors in a standardized way. Here are some key points to help you navigate through the grading process:
Grading Companies: Several reputable companies specialize in grading Pokemon cards, such as PSA (Professional Sports Authenticator) and BGS (Beckett Grading Services). These companies have established themselves as industry leaders, providing reliable and trusted grading services.
Card Evaluation Criteria: When assessing the condition of a Pokemon card, graders typically consider factors like centering, corners, edges, surface condition, and overall presentation. Each aspect is evaluated on a scale from 1 to 10 or assigned a corresponding grade such as Poor (P), Excellent (EX), Near Mint (NM), or Gem Mint (GM).
Submission Process: To get your Pokemon cards graded, you'll need to follow the specific submission guidelines provided by the grading company of your choice. This usually involves filling out an online form or completing physical paperwork with details about the cards you wish to submit.
Packaging Requirements: Proper packaging is crucial when sending your cards for grading. It's recommended to use sleeves or card holders to protect them during transit. Additionally, including insurance and tracking options can provide peace of mind throughout the shipping process.
Turnaround Time and Fees: The turnaround time for getting your graded cards back can vary depending on factors like demand and service level chosen. Expedited services often come at higher costs but offer faster processing times if you're looking for quicker results.
Remember that while getting your Pokemon cards graded can enhance their value and appeal to collectors, it's essential to weigh the cost-benefit ratio before making a decision. Graded cards may command higher prices, but the grading process itself incurs expenses. Ultimately, it's up to you to determine whether the potential increase in value justifies the investment.
By understanding the grading system for Pokemon cards and following the necessary steps, you can embark on a journey to have your prized collection professionally graded. This will not only provide you with a clearer picture of your cards' condition but also add credibility and desirability to your collection within the trading card community.