Why traditional piracy prevention methods are ineffective against Audius piracy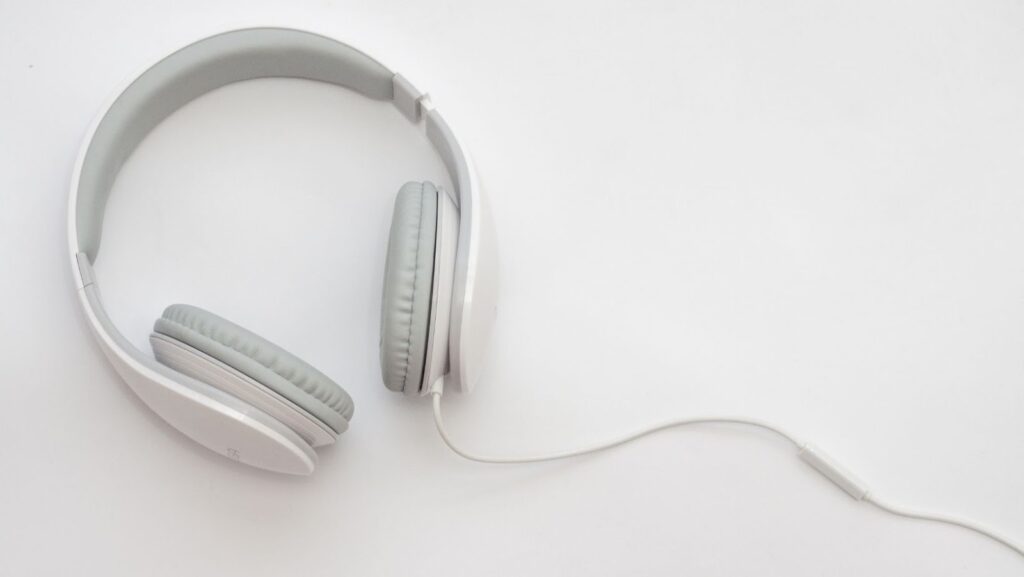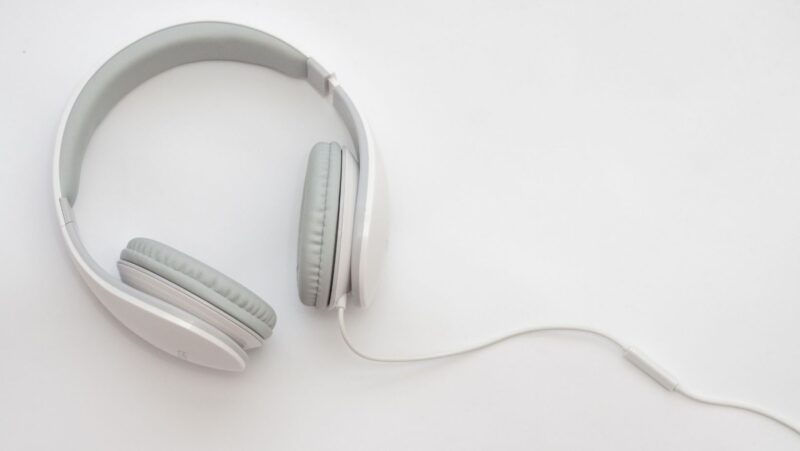 Piracy has been a long-term issue for content creators and streaming services. This has been especially true for Audius, a next-generation streaming service. Despite existing methods to protect against piracy, Audius has been plagued by rampant piracy, leading many to wonder what can be done to combat it.
This article will explore why traditional piracy prevention methods are ineffective against Audius piracy.
Audius' Next-Generation Streaming Service Is Plagued by Piracy
Audius is a blockchain-based music streaming platform backed by some of the biggest names in the technology and entertainment industries. Audius recognizes that traditional approaches to protecting copyrighted music have been ineffective, particularly with sharing on social media and peer-to-peer networks. As a result, they've created a comprehensive anti-piracy system which uses blockchain technology to protect content creators.
Audius users can securely store, stream and download music directly through the Audius app or other compatible platforms. In addition, it provides access to a library of signed and unsigned songs for free or purchase using AUDIO tokens. The platform also allows artists and labels to keep 100% of their revenue from downloads, streaming fees or any other monetization methods they may choose to use.
The biggest challenge that Audius faces related to piracy is its in-house messenger system, which allows creators and listeners to connect directly without relying on third-party services such as WhatsApp or Slack. Unfortunately, this setup makes it easier for people with bad intentions (e.g., thieves looking for an easy way to share copyrighted material) to spread pirated content quickly and easily – making traditional piracy prevention methods ineffective in this case. To address this issue, the Audius team has developed several next-generation techniques designed specifically for combating piracy on its platform.
What is piracy
Piracy is the unauthorised copying of copyrighted material. This can occur in many forms, including downloading and streaming content not authorised by the original copyright holder or creating and distributing illegal copies of digital/physical items. Online piracy is common on sites like BitTorrent, where people can download illegally shared music, movies, and software. However, physical piracy is becoming less common as CDs, DVDs, and even books become less popular due to digital platforms.
Audius provides a next-generation streaming service that facilitates uninterrupted playback of copyright-protected audio tracks from any device worldwide. Unfortunately, this progressive platform has become a target for digital pirates looking to exploit the vulnerability of unprotected audio files for illicitly making their own copies for free or selling them for profit. This form of piracy cannot be easily stopped by traditional methods such as watermarking audio files or using digital rights management (DRM) systems since even these measures can easily be bypassed by determined hackers who know how to extract the protected audio data in its raw form. As a result, Audius is now seeking more innovative strategies to combat widespread illegal music distribution on its platform instead of relying solely on traditional means of prevention.
Traditional Piracy Prevention Methods
The age-old traditional piracy prevention methods are ineffective against piracy on modern streaming services like Audius. As a result, piracy is an ever-growing problem, and new solutions must be developed to put an end to it.
This article will look into why regular piracy prevention methods are not enough to protect from Audius' piracy, and examine some of the more advanced solutions that can combat the issue.
Digital Rights Management (DRM)
Digital Rights Management (DRM) is a set of access control technologies used to protect the intellectual property of digital products such as music, movies, software and books from unauthorised use or copying. It often involves encryption and other technology-based methods to control access and restrict users from engaging in activities not specifically permitted by the rights holders, such as making copies or distributing them outside of their intended purpose.
DRM is typically used to limit the copying and distribution opportunities available to certain customers who have purchased official copies of digital products. However, this form of piracy prevention has been widely criticised for being ineffective due to its reliance on outdated technology that can easily be circumvented. This has been especially true in the case of Audius' next-generation streaming service, which relies heavily on blockchain technology that is more resistant to traditional DRM protections.
In addition, DRM systems often interfere with legitimate customer usage by restricting how they can use their purchases or limiting the number or type of devices they are allowed to use. This can lead customers to reach out for pirated versions for convenience, negating DRM's potential contribution to preventing piracy altogether.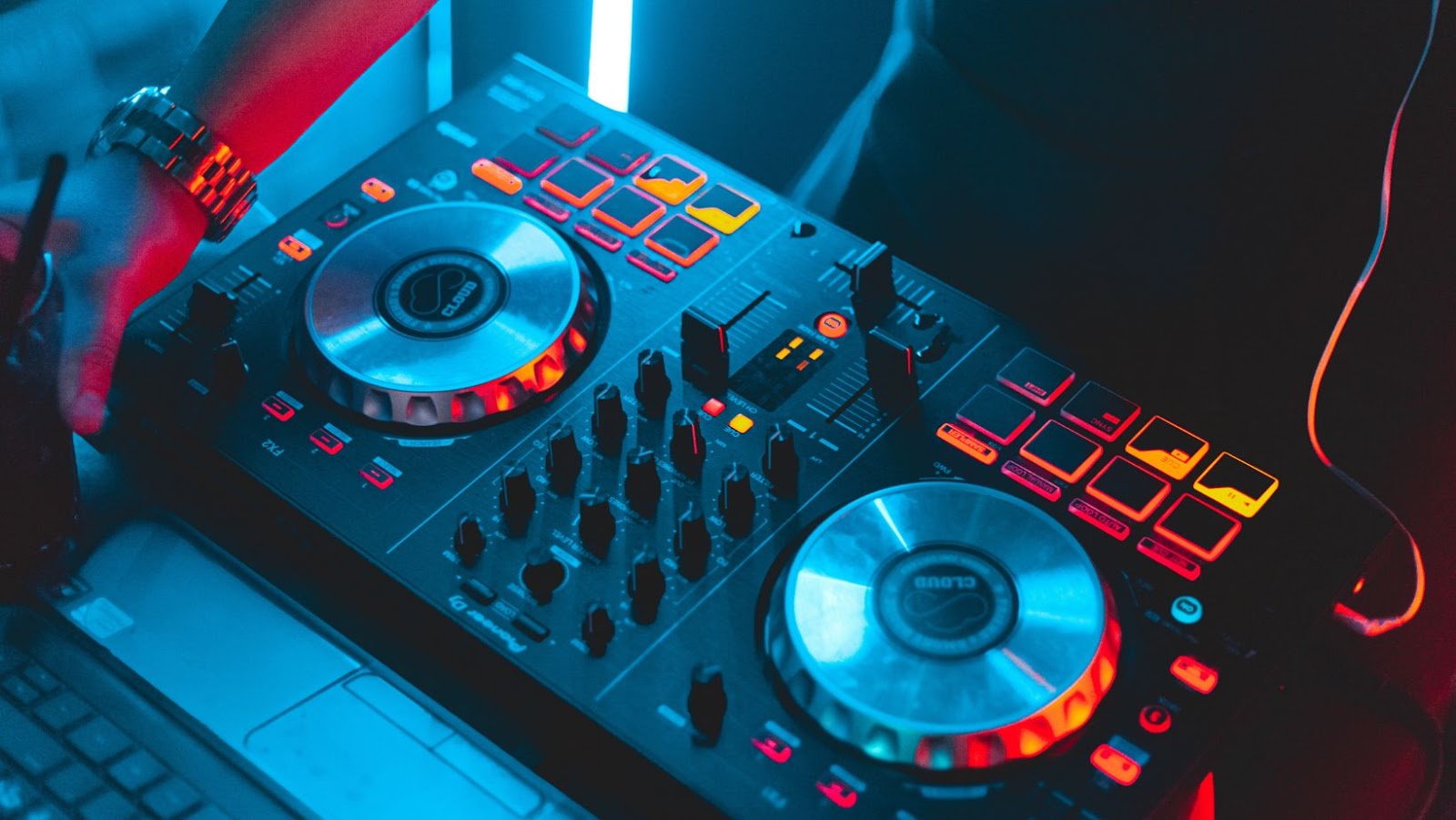 Watermarking
Watermarking is a traditional piracy prevention strategy often employed by content release industries to prevent unauthorised copies of digital materials. In the context of audio and music, watermarking can embed recognizable audio traces within sound recordings, enabling playback monitoring, traceability and recognition.
Watermarking is seen as a more secure way of protecting copyrighted content, since it does not rely solely on copyright law for its effectiveness. However, recent studies have revealed that current watermarking technologies are ineffective in preventing Audius piracy. Even a slight distortion or alteration of the original material makes the embedded watermarks ineffective. Furthermore, due to their complexity and processing time requirement, this approach significantly impacts delivery speeds when implemented at high adoption rates. Therefore, traditional piracy prevention methods like watermarking cannot protect Audius streaming services from pirated content.
Anti-Piracy Software
Traditional anti-piracy methods such as digital rights management (DRM) software, fingerprinting and watermarking have been largely ineffective against Audius piracy. DRM implementations are often easily circumvented by slightly modifying the file or decoding the DRM protection with available tools. Furthermore, these anti-piracy measures greatly increase the burden on content owners, who must maintain compatibility between their protected files, the software that plays them and whatever new technologies emerge.
Fingerprinting and watermarking are two other common piracy prevention methods. But while they can help content owners identify stolen works, they do not prevent those works from being frequently re-uploaded to various streaming services using different usernames or disguises. In addition, implementing these measures can be costly and time consuming for platforms like Audius, which has recently seen a massive influx of new users.
Given these limitations of traditional piracy prevention methods, it is no wonder why Audius has become a haven for illegal activities despite its efforts to protect intellectual property rights. As such, next-generation anti-piracy techniques need to be explored in order for streaming services like Audius to combat online piracy and ensure the safety of the content creators that frequent their platform.
Why Traditional Piracy Prevention Methods are Ineffective
Traditional piracy prevention methods such as DRM technologies and piracy logs have long been used to protect audio and video content. However, with Audius' next-generation streaming service, these methods have proven ineffective in curbing piracy.
This article will explore why traditional piracy prevention methods are not enough to protect Audius' streaming service from piracy.
DRM is easily circumvented
Digital Rights Management (DRM) is a popular method of dissuading piracy in many copyright industries, such as software and music. DRM works by shoehorning digital content or products into encrypted or password-protected wraitors. These wrappers are intended to prevent unauthorised online access or distribution of copyrighted materials. The difficulty with this strategy is that determined pirates very easily circumvent them. Even as technologies such as watermarking and/or encryption become more sophisticated, hackers with sufficient skill can often crack them relatively easily, making them largely ineffective against even casual piracy.
Similarly, Audius's next-generation streaming platform is also struggling to contain rampant piracy. Even with its own proprietary DRM technology to protect audio recordings from being downloaded, hackers quickly found ways around these locks –– resulting in widespread illegal file sharing of entire unreleased albums and protected playlists from major labels, such as Warner Music Group. This has subsequently damaged the reputation of both Radius and major record labels alike for failing to implement comprehensive anti-piracy solutions – highlighting the need for platforms like Audius to create enforcement mechanisms that are both innovative and resilient against ongoing threats from digital pirates.
Watermarking is not foolproof
Watermarking is a method used by content creators to trace a copy of their original work back to its creator. A watermark is typically embedded into the file, or a digital signature or hash is applied, allowing the content creator to prove ownership and track any modifications throughout their work. However, this type of protection provides limited effectiveness against Audius piracy.
Watermarks are easily discernible in most sound files and may even be audible during playback, which can detract from the desired user experience. However, watermarks can also be removed from a sound file without significant effort if proper precautions are taken at the outset of creation. Audius allows users to remove watermarks using simple software tools. Furthermore, some music streaming services do not support watermark technologies, making them difficult or impossible to implement. This makes traditional methods such as watermarking ineffective against Audius piracy because they cannot guarantee proper traceability or enforcement concerning unauthorised use and distribution of sound recordings.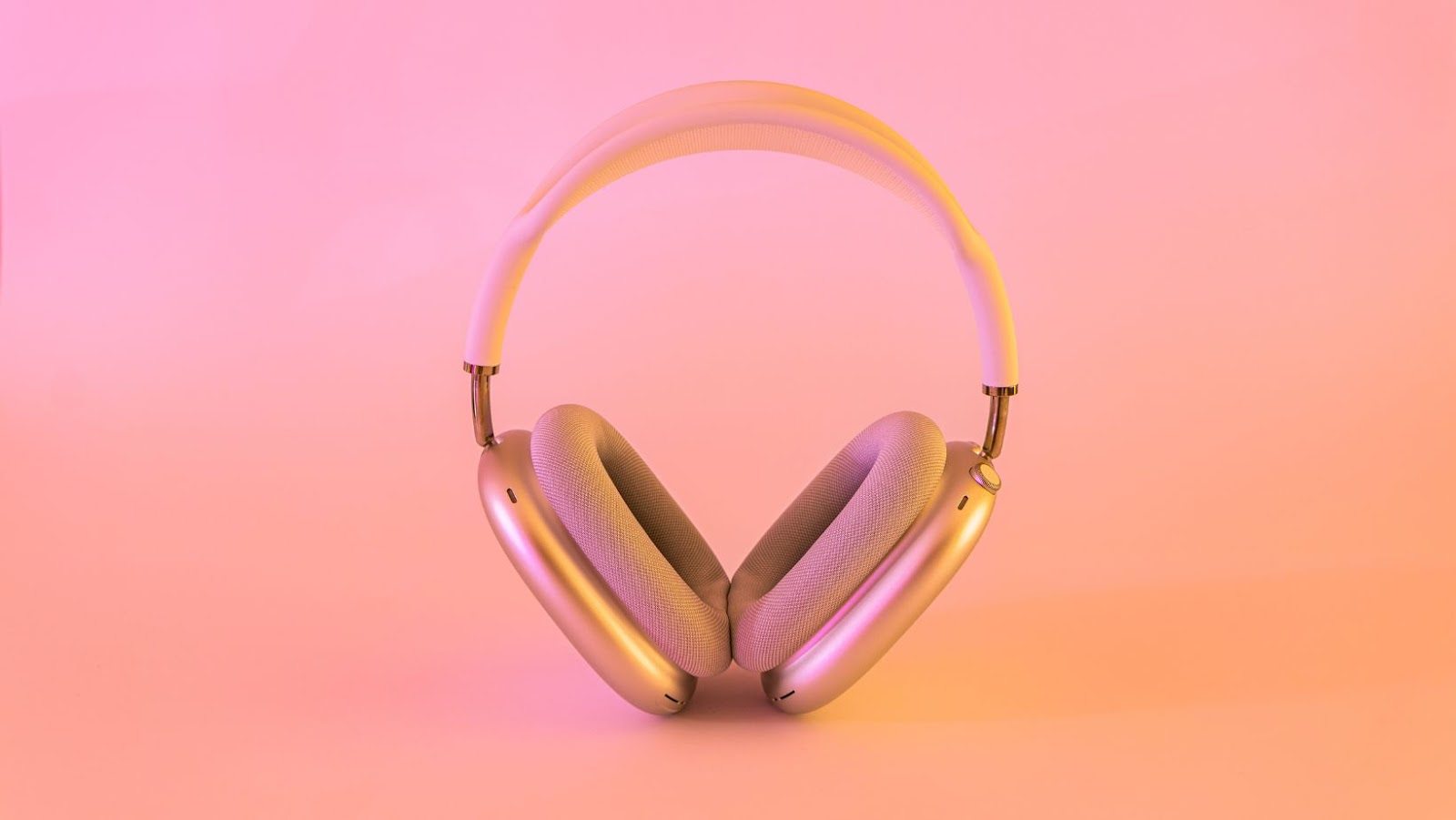 So while evidence-gathering through watermarking may still be used positionally by copyright owners who wish to pursue legal remedies against infringing parties, it cannot provide tight enough controls over disseminated audio works within various online streams – particularly on high-traffic platforms such as Audius.
Anti-Piracy Software is not always effective
Using cyberlockers to distribute stolen content is a common tactic used by digital pirates. However, while anti-piracy technology can be used to try and prevent this type of piracy, it is not always effective.
Anti-piracy software utilises various tactics, including watermarking, digital fingerprinting, copy protection, encryption and other tools to detect and prevent illegal file uploads. While these anti-piracy technologies can be effective in certain cases, they can be easily bypassed by the technologically savvy pirates. For example, watermarks are often removed by editing the video file or otherwise manipulating it. Digital fingerprints can also be altered similarly.
The problem is further compounded by the fact that most popular platforms do not have any enforcement or tracking procedures for uploaded files. This makes it much easier for uploaders to quietly share their pirated content without fear of retribution or detection.
To work effectively against audits piracy, traditional anti-piracy methods must rely on advanced tracking and enforcement capabilities beyond the basic prevention methods mentioned above. Audius' next-generation streaming service integrates multiple layers of security measures such as advanced encryption algorithms, tamper proof tracking systems and complex authentication systems which provide much stronger protections than traditional methods alone could provide.
Alternatives to Traditional Piracy Prevention Methods
Piracy prevention methods are inadequate for Audius, a next-generation streaming service. Traditional piracy prevention methods, such as digital rights management, encryption, and watermarking, are ineffective against the piracy type occurring on Audius. Therefore, alternative approaches must be taken to end the rampant piracy on Audius.
Let's take a look at some of the methods that may provide a better solution.
Use of Blockchain Technology
The use of blockchain technology to protect content against piracy has been advanced as an alternative tool to traditional piracy prevention methods. Blockchain is a distributed ledger technology that allows the secure and distributed sharing of data within its tamper-proof "blocks", protecting it from malicious actors.
Blockchain-based solutions can use cryptographic signatures, timestamping, keyless authentication and permissioned network protocols to provide greater security and assurance in preventing piracy and simplifying know-your-customer/anti-money laundering regulations. Blockchain can also enhance Audius' platform by enabling users to securely store content, verify ownership or supporters of the artist's work, accurately track streaming Activity and royalty payments, distribute royalties fairly and manage copyright & licence logs for creators.
These developments would allow Audius users to issue smart contracts with artists to participate in their revenue streams without issues arising with traditional intermediary services like Spotify. In addition, Audius can rely on blockchain-powered entities leading the efforts towards combating streaming music piracy while simultaneously offering a platform that is both convenient user experience wise and financially rewarding for artists.
Digital Fingerprinting
Digital Fingerprinting is a method of recognition that uses unique digital markers to identify audio or content to distinguish legitimate from illegitimate sources. The process works by analysing the characteristics of a song or file — such as its amplitude, phase, and content — to create an exact identifying "fingerprint" for it. This fingerprint contains information about the specific pattern of one version of an audio file and can then be used to detect any potential piracy when compared against legitimate sources.
Given Audius' current inability to control where their content is being streamed, digital fingerprinting provides the necessary resources to quickly detect and eradicate pirated streams. It also serves as an effective deterrent against further piracy, as users will know they would be immediately identified if they attempt it. Additionally, digital fingerprinting can more easily filter out illegitimate uploads due to its higher degree of accuracy, reducing manual labour required in seeking unauthorised copies. In this way, digital fingerprinting could supplement existing methods while providing additional protection against emerging piracy threats like those presented by Audius.
Automated Takedowns
Audius, a decentralised music streaming platform, enables users to upload and stream their music. Unfortunately, music pirates have used technology to unlawfully re-upload already-recorded songs, profiting from ad revenue.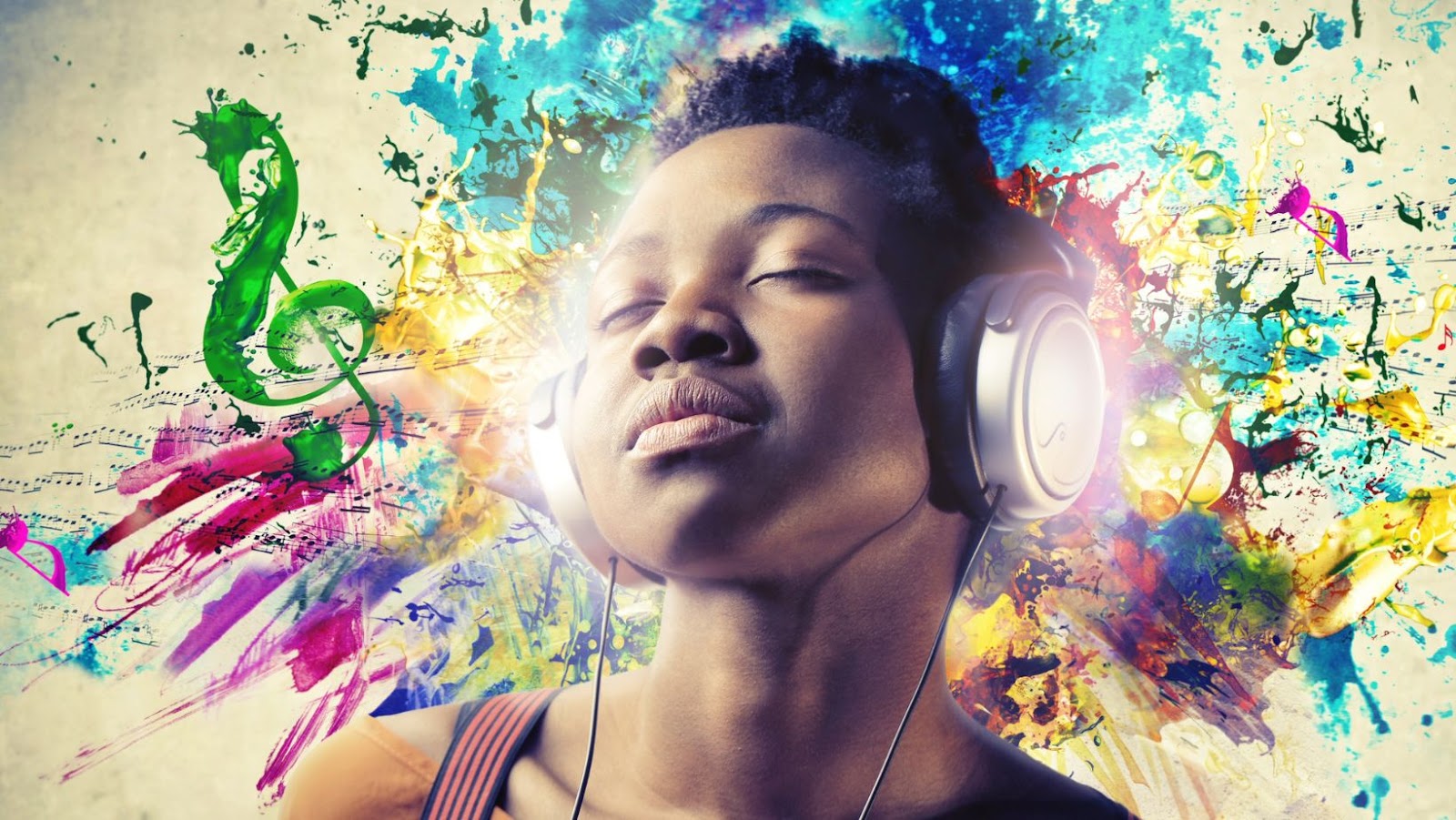 Audius recently implemented an automated takedown process in response to piracy on its platform. Automated takedowns require users to submit audio content they believe is being stolen and then modified algorithms take over to analyse submitted content and detect infringement. If infringement is detected, Audius will immediately remove the infringing content automatically without manual intervention required by its employees.
This system has proven successful at responding quickly when pirated audio appears on the Audius platform; however, it falls short in recognizing many underlying issues that cause piracy in the first place—like limited access to royalty collection services, or unauthorised remixes of songs not noted as such— meaning false positives remain common and nefarious collaborators continue their criminal activities with impunity.
In these cases where stolen music continues to spread unchecked, it is up to copyright holders and artists' representatives who wish for protection against digital infringement should consider additional measures beyond automated takedowns.