Simba Chain aims to make blockchain technology more accessible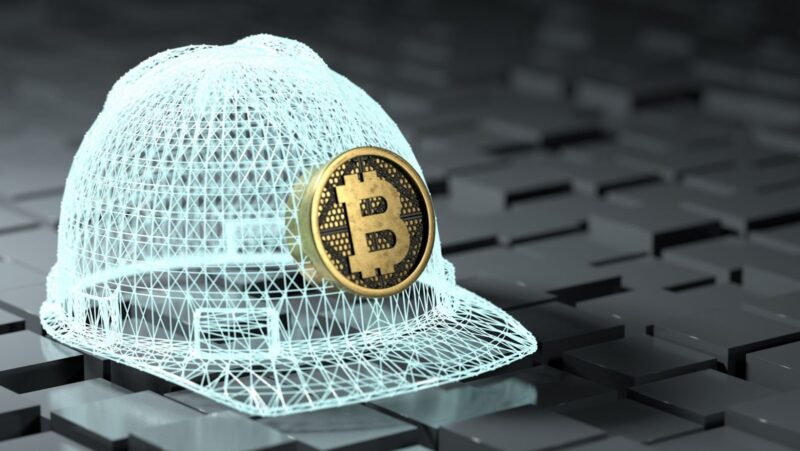 Simba Chain, a University of Notre Dame startup, recently raised $25 million in Series A funding. The startup is dedicated to making blockchain technology accessible and secure for businesses.
Simba Chain focuses on reducing traditional blockchain's administrative burden, allowing companies to leverage the technology for operational strategies such as increasing visibility, improving reliability, and securing transactions.
In this article, we will be discussing more about Simba Chain and the potential impact its technology can have.
Overview of Simba Chain
Simba Chain is a leading provider of blockchain solutions for businesses and organisations. The company was founded in 2014 by professionals with decades of experience in computer science, cryptography and distributed ledger technology. With their knowledge and expertise, they created an open source platform that simplifies the deployment of blockchain applications across industries such as financial services, healthcare, digital supply chain management, government and more.
The Simba Chain Platform enables users to easily manage smart contracts and securely manage digital permissions and data access on the blockchain network. It is designed to be flexible enough to support various public blockchain networks such as Ethereum or Hyperledger Fabric. It also provides secure private deployments with Single-Sign On (SSO) integration. In addition, this platform offers high-performance transaction throughputs with low latency for real-time monitoring capability.
Simba Chain's mission is to make the enterprise adoption of blockchain technology easier for businesses with a reliable toolset enabling them to rapidly build high-performing, cost-effective solutions from scratch or customise existing solutions from its library or partners. In addition, this company provides tailored professional services for project analysis, strategy formulation, development support and design for these solutions customised to your business requirements.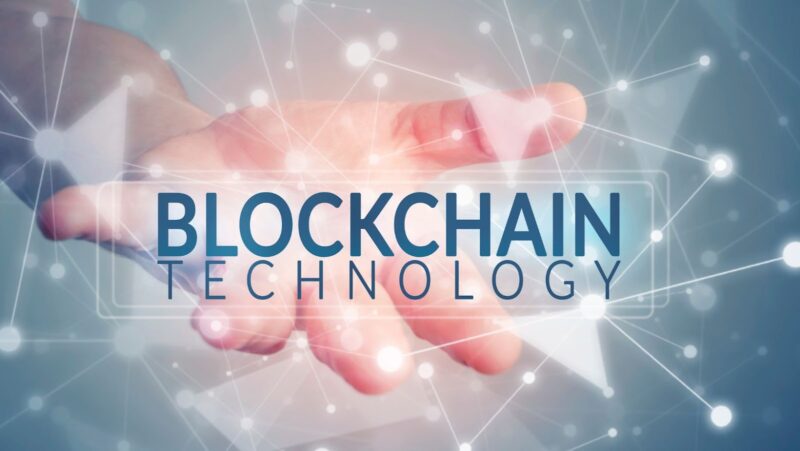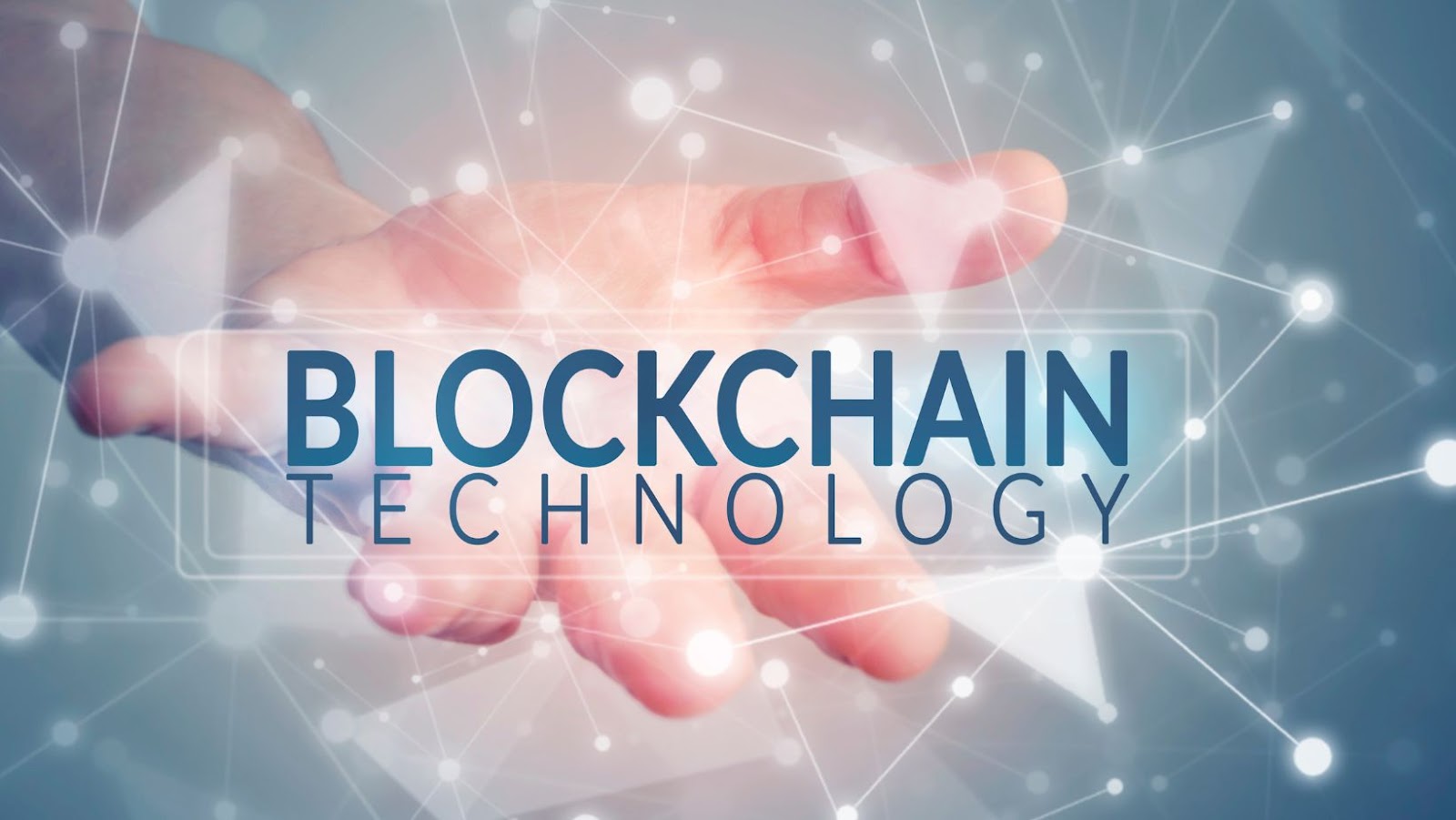 Overview of Blockchain Technology
Blockchain technology is a digital technology that uses decentralised data to create an incorruptible ledger of information. Simba Chain's platform is designed to bring this technology to mainstream users, empowering businesses and organisations to quickly and securely build web applications on the blockchain.
Blockchain technology is built upon three fundamental principles: immutability, trustworthiness, and decentralisation. These three principles work together to ensure data accuracy, security, and privacy. Immutability ensures that data cannot be tampered with or altered without detection – every transaction is cryptographically linked to the previous one within a public ledger. Trustworthiness assures that all parties are dealing with legitimate data within the system – auditable and reusable verifiability of transactional records eliminates potential for double spending, fraud, or manipulation. Finally, decentralisation eliminates single points of failure, censorship or control by central authorities – transactions occur in many locations on a secure network rather than relying on a central storehouse or gatekeeper for verification.
Ultimately, blockchain technology allows organisations unprecedented access to secure services while increasing customer convenience by removing slow-downs due to manual transaction processing delays and/or permission-based processing rules. With blockchain technology becoming more widely adopted across markets as diverse as banking & finance, healthcare, transportation & logistics, enterprise information systems and more, this new wave of smart contracts is bringing automation capabilities with end-to-end transparency features like never before.
As the top trusted provider in providing real-world solutions into blockchain applications Simba Chain is positioned best in class in the market today in propelling further development into expanding actions such as this with success taking part across industries worldwide such as energy production & delivery; medical records management; supply chain management; security education administration; legal documentation processes; etc… Simba Chain looks forward to being able make these technologies accessible to potential customers especially whom which have yet been exposed great potential in these platforms acquiring entry levels suitable for them both cost effective along time efficient manner as successful!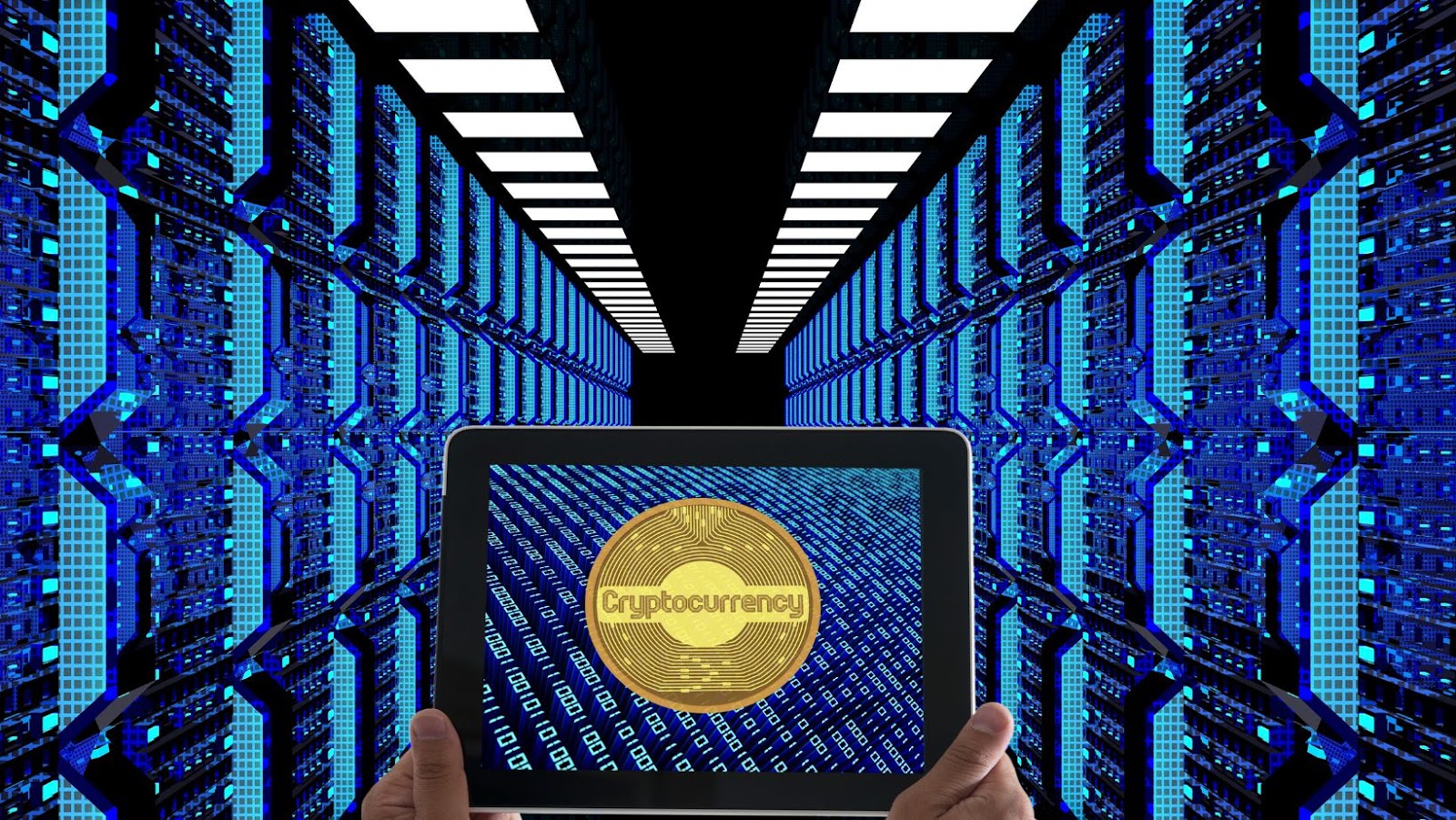 University of Notre Dame's Involvement
The University of Notre Dame has been the driving force behind startup Simba Chain since its founding in 2017. Aiming to make blockchain technology more accessible to businesses, this startup recently closed $25M in Series A funding, now valued at $90M.
The University of Notre Dame has played a pivotal role in Simba Chain's development and growth, and this article will explore their involvement.
Overview of the University's Involvement
The University of Notre Dame, a Catholic institution in the United States, is the latest university to partner with Simba Chain. This leading blockchain platform provider aims to make blockchain technology more accessible. This partnership is part of Simba Chain's mission to help universities understand and integrate these new technologies into their research and education initiatives.
Notre Dame will be among many universities already participating in the program, including Stanford, MIT and Harvard. With this partnership, Notre Dame will access Simba Chain's comprehensive suite of tools for building enterprise-grade blockchain applications and its extensive industry networks for further collaboration and research.
The University of Notre Dame has a long history of conducting innovative research with major technological advancements. By partnering with Simba Chain, Notre Dame can continue their tradition by creating use cases for applications that can aid researchers in tracking their data more securely and efficiently than ever before. In fact, during 2018's Collaborative Research Week, students from the university demonstrated several prototype applications, including secure ways to store medical records on an immutable ledger system.
This partnership allows the university to take these initiatives further by leveraging Simba Chain's core products such as decentralised storage solutions and identity management systems that benefit commercial organisations and government institutions looking for improved security measures.
Benefits of the University's Involvement
The University of Notre Dame is providing invaluable resources to help make Simba Chain's goal of making blockchain technology more accessible a reality. Through its mentorship, research and development support, and investments in the project, the university is helping provide a smooth transition for new and existing blockchain projects into production applications.
By connecting stakeholders from different industries within the university's unique network of experts, Simba is leveraging decades of research expertise from Notre Dame to understand the needs of organisations utilising blockchain technology.
Simba Chain's relationship with Notre Dame has provided valuable research insight into methods to create secure code that meets real-world application requirements while conforming to industry standards regarding performance, scalability and cost. In addition, Simba can anticipate future security threats before they become reality by integrating the university's resources related to cyber security — including its professional staff, operational infrastructure, and scientific data set.
Moreover, Notre Dame provides Simba Chain with flexible investment opportunities as they continue to develop their platform. This support provides the critical capital resources necessary for implementing new technology advancements quickly and easier than ever. With support from the University's Innovation Fund for various development projects, Simba can leverage quickly advancing technology innovations like artificial intelligence, machine learning and cloud computing that are transforming all aspects of cybersecurity protocols today.
Series A Funding
University of Notre Dame startup Simba Chain has recently raised $25 million in Series A funding. This funding will help support the company's mission of making blockchain technology more accessible and easy to use for developers.
This raise will also help the company expand into new markets and grow its customer base.
Let's look closer at this Series A funding, and what it could mean for Simba Chain.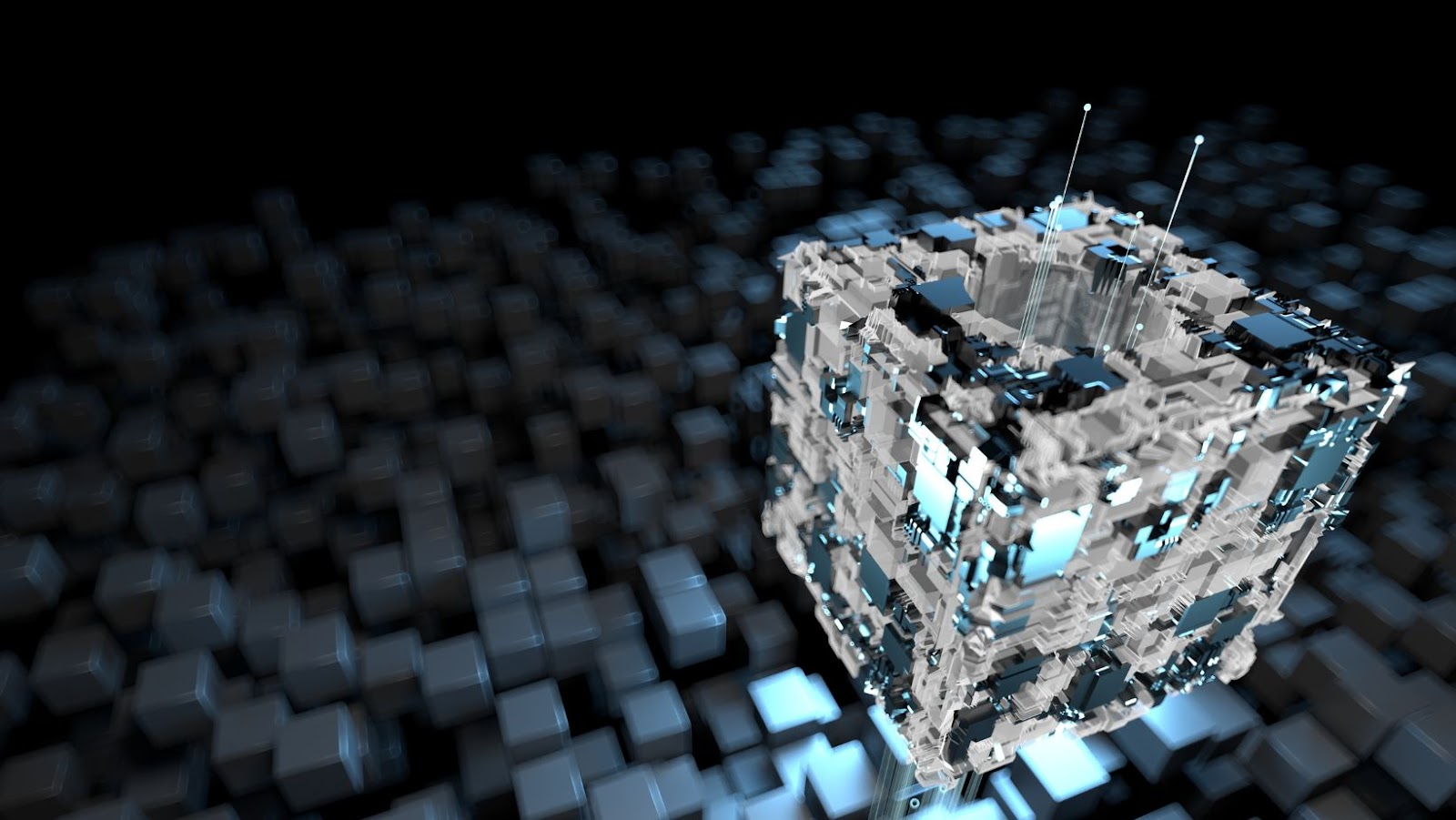 Overview of the Series A Funding
Simba Chain, a provider of cloud-based blockchain technology, announced that it has completed its first round of venture funding with a total of $5 million in Series A financing. Blossom Street Ventures led the investment and included participation from investors such as MergeLane and Allos Ventures.
With the capital provided by this round, Simba Chain will be able to further expand the team's efforts to make enterprise-class blockchain technology more accessible for everyday companies. In addition, the new funding will allow Simba Chain to enhance its platform with new features and capabilities that will simplify the development process for customers interested in deploying blockchain-based applications. By doing so, Simba Chain aims to democratise access to advancements in cloud infrastructure and DLT technology for businesses of all sizes.
The funds will also enable Simba Chain to continue incorporating common protocols such as Corda or Ethereum into its platform, while at the same time expanding their partnerships with other providers to bring customers more choices when considering their options for developing applications on the blockchain. Moreover, they plan to leverage resources available through these partner relationships by offering mutual support in accelerating product timelines and customer growth.
Simba Chain's CEO, Jake Dunnigan said "We are delighted by our successful funding round and are deeply grateful for Blossom Street Ventures' support. We believe this influx of capital signals confidence within the industry that developers can use our platform as a launching pad for their projects, enabling us to accelerate our mission of universal usage across all industries."
Benefits of the Series A Funding
Series A funding is a form of venture capital used to finance the expansion and growth of early-stage companies. Companies typically turn to Series A funding when they are ready to expand beyond the initial stages of development and begin scaling their operations. This type of investment includes a round of financing in the form of equity investments by a venture capital firm or angel investor.
For start-up companies, Series A funding allows them to continue to grow their operations after initial seed funding, expanding into new marketplaces and developing new products or services. The funds raised can also be used for hiring, marketing and advertising campaigns or professional services to help the company develop faster.
For investors, Series A investments present an opportunity to invest early in a start-up that may have tremendous growth potential. By investing in these early stage companies, investors stand to gain higher returns on their investment as the company grows exponentially over time.
By leveraging Simba Chain's platform, our customers can now benefit from the advantages that blockchain technology offers with added assurance and reliability. Our investors directly contribute to this mission by helping us scale our operations and increase access to blockchain technology through our tech platform. As we continue developing our product offering we are confident that this capital will accelerate our product development for greater business impact and deliver increased returns for our investors in upcoming financing rounds.
UNIVERSITY OF NOTRE DAME STARTUP SIMBA CHAIN RAISES $25 MILLION IN SERIES A FUNDING
University of Notre Dame startup Simba Chain recently raised $25 million in Series A funding, which has furthered its mission of making blockchain technology more accessible for business, governments and universities.
Through this funding, the startup aims to become a leader in blockchain technology and make blockchain available to a wider audience. Let's take a closer look at the impact that Simba Chain can have.
Overview of Simba Chain's Impact
Simba Chain is a US-based software engineering start-up revolutionising blockchain technology through simplistic user interfaces, with easy to use drag and drop blockchain development tools, APIs and advanced security features. Simba Chain is helping to bring the power of blockchain technology to business use cases around the world, from tracking parts throughout the supply chain, to building decentralised applications for industries that include defence and healthcare.
Simba Chain's platform combines decades of experience in DevOps, cybersecurity and blockchain to deliver a scalable solution for current business needs. The platform simplifies the use of distributed ledger technologies (DLT) for existing users who may not have an extensive software engineering background or even an understanding of Blockchain technology. This enables companies to get their DLTs up and running without investing time in extensive development teams or external engineers.
Simba Chain also provides its users access to enterprise grade cloud hosting providers such as Amazon Web Services (AWS). This means customers can experience the full power of the distributed ledger technology while still taking advantage of the agility and scalability that cloud providers can provide. Additionally, Simba Chains' security protocols ensure users are fully protected against malicious attempts by external hackers thanks to their tamper detection protection systems which keep data secure while on its platform.
The company has already signed partnerships with many leading organisations such IBM and AT&T, making Simba Chain one of the most respected developers in the blockchain industry today. With this success Simba is looking towards building better DLT solutions for enterprise level businesses so that they can embrace Blockchain at scale without worrying about its security risks or development costs.
Benefits of Simba Chain's Impact
Simba Chain is significantly impacting the blockchain technology industry by transforming the current system and making it more accessible and user-friendly. With the help of this platform, coding a blockchain application is easier than ever. As a result, people can use blockchain technology for various tasks that would have previously been impossible or difficult to do.
One major benefit of Simba Chain's impact is increased transparency. This platform helps improve data accuracy and security by allowing users to trace verification activities on every node. Similarly, Simba Chain also provides quick execution of contracts without manual intervention, expediting processes and resulting in fewer delays and errors.
Better scalability is another advantage that Simba Chain delivers through its hybrid headless blockchain approach. By taking advantage of optimised nodes, smart contracts can be executed faster while providing users greater flexibility in the type of transactions they want. Additionally, as long as the application uses smart contracts, users can receive insights into how their transactions perform through analytical tools like reporting services or key performance metrics (KPIs).
Simba Chain has also revolutionised security in the industry since it allows private keys to remain encrypted while sharing information among participants on public networks like Ethereum and Hyperledger Fabric. Moreover, this makes it easier for companies to safely share sensitive data with stakeholders without worrying about unauthorised access or sharing it with inappropriate audiences outside their network.
Overall, Simba Chain's impact has benefited companies that rely on secure data solutions for conducting complex business operations within their network efficiently without compromising performance or security concerns.