The British Government's Response to Russia's Aggression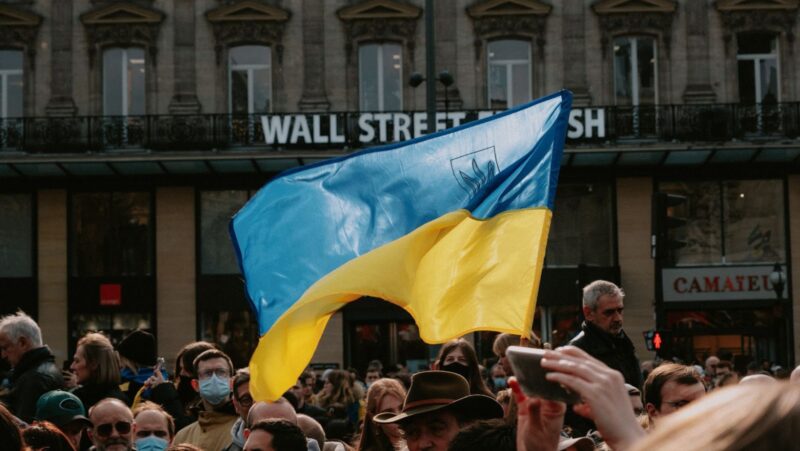 The past two years have seen increased tension between the United Kingdom and Russia, largely due to the latter's aggressive behaviour militarily (e.g. their support for separatists in Ukraine) and politically (e.g. interference in the 2016 United States presidential election). This has posed a serious challenge for the British government, which has sought to counter Russia's belligerence without inadvertently escalating tensions further. The UK has thus had to balance its need to protect its national security interests with responding robustly to perceived Russian aggression, while also attempting to manage a positive relationship where possible.
In this report we present an analysis of the UK government's response to Russian aggression since 2017. We look at both diplomatic measures successive British governments took and practical actions on military and economic fronts. We also consider how successful their efforts have been in balancing their need for security with maintaining dialogues with Moscow. Finally, we discuss potential future developments in British-Russian relations based on relevant case studies in this report.
Background
Russia's aggression towards Ukraine has been a major topic of discussion in international relations circles since the 2014 occupation and annexation of Crimea. The British government has taken a strong stance against Russia's actions and has implemented measures to punish and deter further aggression.
This article will discuss the background to the situation and the British government's response, as explained by Michael Tatham, Deputy Head of Mission, British Embassy Washington.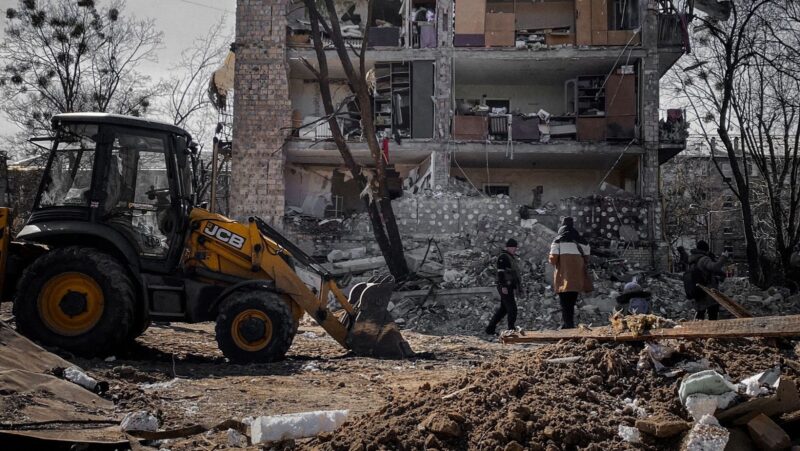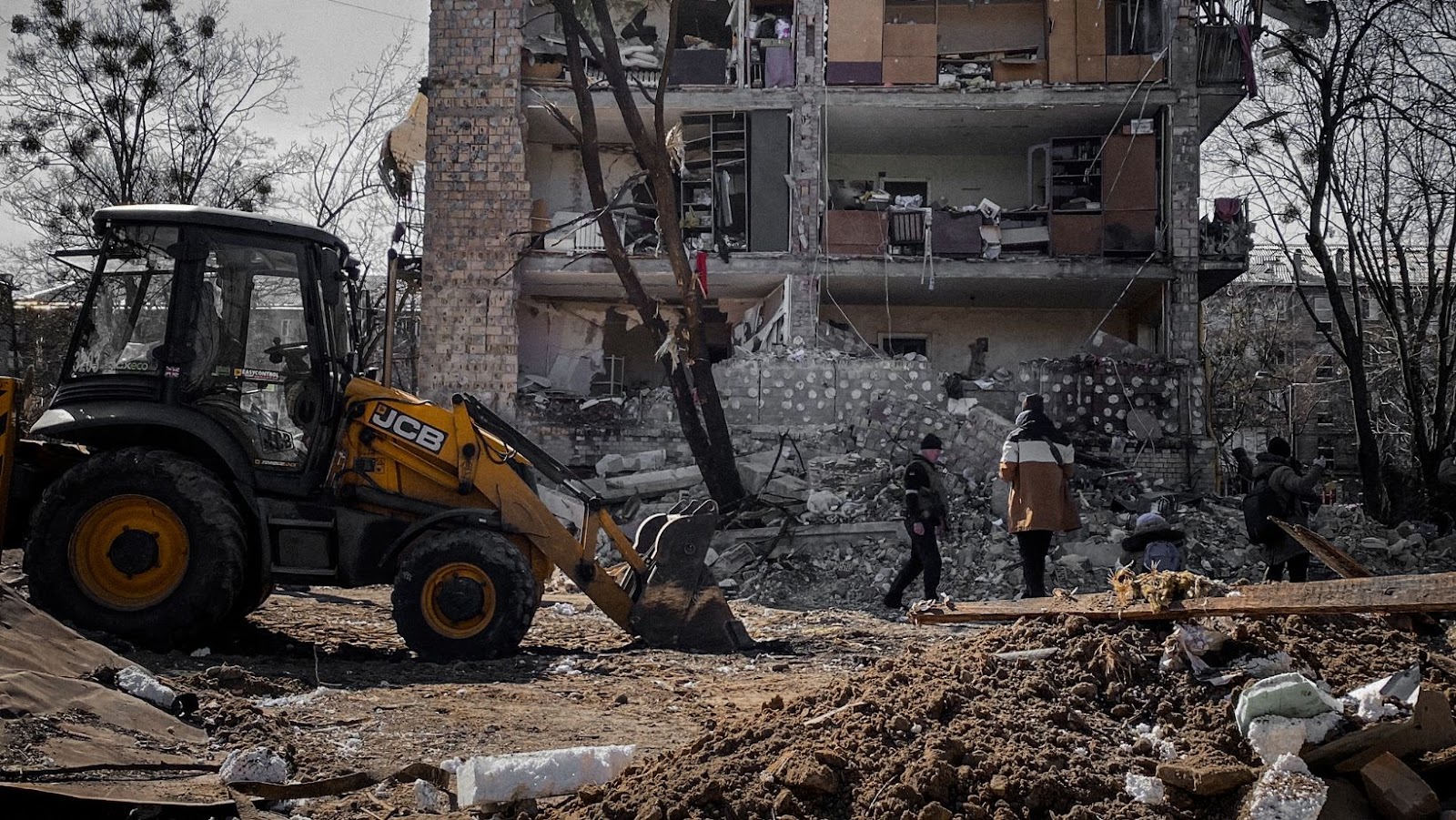 Russia's Aggression Towards Ukraine
Following the Crimean crisis in 2014, Russia's military aggression towards Ukraine has become a major cause of concern for the United Kingdom and other European nations. In March 2014, Russia annexed Crimea and began sending forces to support armed rebels fighting in eastern Ukraine. The conflict has resulted in thousands of civilian casualties, destruction of homes and businesses, and dire humanitarian crises around the war zone. Since then, tensions between Russia and the West have soared as more countries have opposed this violation of Ukraine's sovereignty.
The United Kingdom has strenuously condemned Russia's actions towards Ukraine and other European Union nations. In response to Russian aggression, Prime Minister David Cameron vowed to maintain strong diplomatic ties with Ukraine while standing up against further violations of international law. Furthermore, through the Centre for Conflict Resolution (CCR) launched by the Ministry of Defence in June 2017 to address emerging conflicts, Britain also announced additional funds to support peace initiatives in Ukraine while expanding its ongoing programs related to health care, water sanitation and assistance for internally displaced people (IDPs).
On a political level, Prime Minister David Cameron declared that Britain is not prepared "to accept or condone Russian illegal incursions into Ukrainian territory" – a statement which was later echoed by British Foreign Secretary Philip Hammond who said that "Russia must stop its military activities inside Ukraine" adding "that all participants should adhere to international laws to find a diplomatic solution". The British government has imposed economic sanctions against Russia designed as direct warnings to pressure key allies such as Germany into taking tougher stances against Moscow. Finally U.K.'s ambassador mentioned all these points at EU Council meetings and British Ministers consistently raised their voice calling for firmer actions from European allies at different occasions.
To date there are no conclusive solutions from either side. Still, the U.K is playing a decisive role in finding a peaceful resolution by continuing its efforts on diplomatic policies while simultaneously increasing economic pressure on Russia through sanctions.
The British Response
The British government's response to Russia's aggression has been firm and decisive. Following Russia's annexation of Crimea in 2014, the UK took a leading role in defending its allies and deterring further Russian aggression. To this end, the UK government imposed sanctions on individuals and organizations connected with the Russian government, suspended arms sales to Russia, and expelled diplomats from the Russian embassy in London.
Since then, the UK has taken further steps to protect its citizens abroad by strengthening domestic defenses and ensuring that Britain can respond effectively to any potential aggressor. The Ministry of Defence (MoD) has committed additional funding for surveillance measures such as maritime patrol aircraft, maritime surface vessels and cyber defence capabilities. It has also increased investment in air defence capabilities such as fighter jets and ground-based air defence systems.
In April 2021, Prime Minister Boris Johnson unveiled plans to develop a new rapid reaction force to counter "hostile state activity". The unit will be capable of deploying globally within days to support partner countries or respond swiftly if needed by using cutting-edge technology including unmanned aerial vehicles (UAVs). These efforts indicate Britain's commitment to maintaining regional stability against threats posed by Russia or other foreign actors.
Interview with Michael Tatham, Deputy Head of Mission, British Embassy in Washington
In this exclusive interview with Michael Tatham, Deputy Head of Mission at the British Embassy in Washington, we'll learn more about the British Government's response to Russia's aggression towards Ukraine.
We'll also examine how the British government navigates a quickly changing global landscape and the implications of Russia's aggression on international politics.
Overview of the British Government's Response
The British government has shown consistent and strong support for the territorial integrity of Ukraine and has used its diplomatic channels to speak out against Russia's breach of international law in the region. In addition, the UK has imposed targeted sanctions against individuals in response to Russian actions and committed to providing economic, political, and security support for Ukraine.
The British embassy in Washington is well placed to monitor – and voice any concerns about – US policy about Moscow. Michael Tatham, Deputy Head of Mission at the British Embassy in Washington discusses the UK's response to Russian aggression, the wider relationship between London and Washington on this issue, and what lessons we can draw from recent events. In summary:
The UK considers it essential that Russia respects Ukrainian sovereignty. The British government pushed for coordinated international action against Russia following its illegal annexation of Crimea in 2014. It believes that dialogue must be pursued combined with other measures such as condemnation, sanctions, diplomatic representation reductions, tracking flows of foreign fighters or finances flowing into or out of an area through money laundering or other illegal means , monitoring airspace violations etc; It believes that by limiting Russian freedom of action a balance can be struck which allows both sides a voice while keeping tensions under control.
In addition to working closely with close allies such as the US to coordinate their approach on matters related to Russian aggression best practices can be achieved by consulting regional experts on an ongoing basis during decision making processes, to avoid superficial policy decisions which are often counter productive internationally speaking.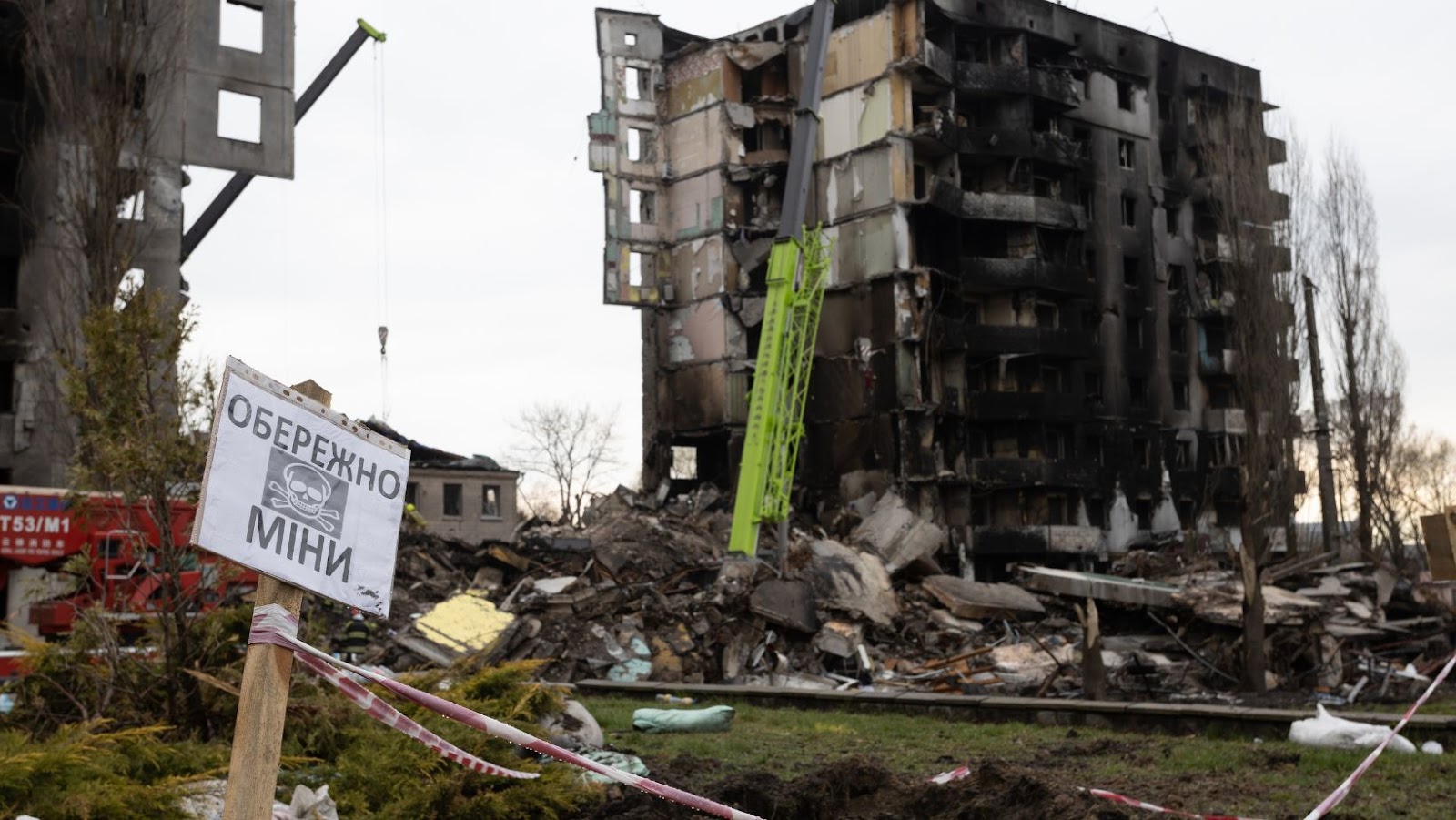 Tatham's Views on the Conflict
In an exclusive interview with Michael Tatham, the Deputy Head of Mission at the British Embassy in Washington, his views on the conflict were made clear.
Tatham stated, "the British Government has taken a strong stance against Russia's aggression. We strongly condemn their illegal annexation of Crimea and view it as a clear violation of international law. We are also deeply concerned about their continued support for separatists in eastern Ukraine and their efforts to destabilise the region." He went on to explain that "the UK is actively working with international organisations to increase pressure on Russia to stop its aggressive behavior, including through economic sanctions and diplomatic isolation."
Tatham also addressed reports of foreign interference in recent elections and said, "the UK has made it very clear that we will not tolerate any such interference. We are engaging regularly with our allies inside and outside Europe to ensure a coordinated response. We are working hard to ensure international efforts effectively push back against Russian aggression."
Conclusion
In conclusion, the British government has a range of strategies it can deploy to counter Russian aggression. The government has implemented a comprehensive sanctions regime to target individuals and entities responsible for violating international law and human rights in Russia. It has also taken proactive steps with its allies to bolster the security and stability of Europe.
Furthermore, it has demonstrated a willingness to engage diplomatically with Russia to de-escalate conflict, protect civilians, and tackle wider global issues. Despite the ever changing geopolitical environment, British foreign policy must aim for effective deterrents, genuine dialogue with Russia and diplomatic initiatives that contribute towards peace and security both home and abroad.
tags = Russia, Ukraine, Michael Tatham, Deputy Head of Mission, British Embassy in Washington, security, economic, and diplomatic dimensions, interview ukraine deputy aprilpost theblock