The Ministry of Economy and the War in Ukraine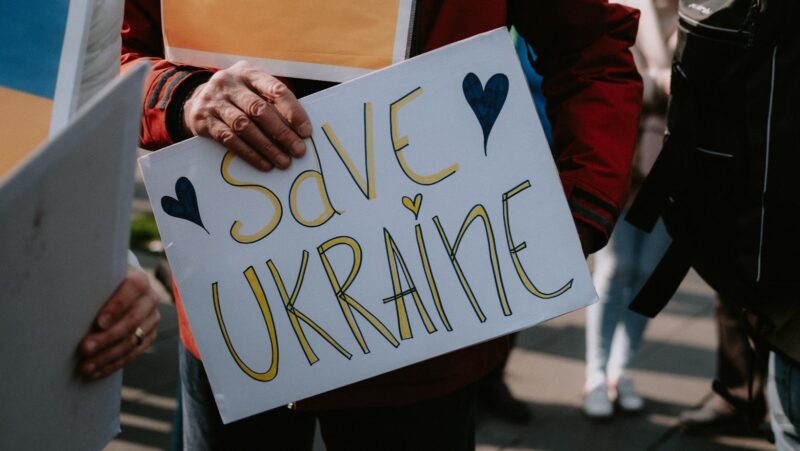 Since the beginning of the conflict between Ukraine and Russia-backed Separatists in 2014, the Ministry of Economy in Ukraine has been heavily involved in the war effort.
The Ministry's primary tasks include balancing the budget, providing economic policies, and enacting new laws.
In this article, we will explore the role of the Ministry of Economy in Ukraine's war effort, and investigate how its actions have impacted the ongoing conflict.
Definition of the Ministry of Economy
The Ministry of Economy (MOE), a major governmental office for Ukraine, is responsible for setting policies that shape the national and international economic environment. It develops and implements strategies to achieve macroeconomic stability, financial security, business-friendly climate, competitiveness and investment attractiveness to drive economic growth. MOE is focused on strengthening the infrastructural base of the country and creating an effective public management system.
The Ministry of Economy also manages issues associated with Ukraine's war against Russian-backed separatists. This includes oversight of the conflict zone's economic infrastructure and overseeing aid delivery to internally displaced persons (IDPs) affected by the conflict. Additionally, MOE works closely with international organizations to ensure aid gets moved effectively and develop policy frameworks that minimize potential future effects from conflict within Ukraine. The department also assists in forming Energy Strategies for Ukraine to ensure energy security within their borders.
Overview of the War in Ukraine
The War in Ukraine began in April 2014 after pro-Russian separatists launched an insurgency in Donetsk and Luhansk and take control of the region. This sparked a violent conflict between the Ukrainian government forces, Russian-backed separatists, and Russian troops. The war has led to over 13,000 casualties, internally displaced over 1.5 million Ukrainians and damaging the Ukraine's economy.
The Ukrainian economy had previously suffered due to the nation's political instability during the rule of pro-Kremlin president Viktor Yanukovych from 2010 until 2014. His rule brought increased economic deprivation as pensions and public at large was neglected due to growing state debt and reliance on imports for energy sources. This all culminated with his removal from office in February 2014 following weeks of protest against corruption, poor governance and violation of human rights by his government known as EuroMaidan revolution.
In response to rising tensions and worsening situation for citizens, then Prime Minister Arseniy Yatsenyuk led the new coalition government which focused on improving economic conditions through strategic plans proposed by Ministry of Economy such as economic deregulation measures implemented during 2014-2016 including currency liberalization process that aimed to strengthen country's financial system via fostering private enterprise, reduction of inflation rate which in turn decreased country's external debt exposure, switch to balanced budget policy enabled by strengthening tax system and boosting foreign investments via broadcasting sector reforms throughout 2015-2017 period supported previous initiatives thus making some progress towards rebuilding nation's finances that have been damaged by extended military conflict with Russia backed separatists forces in eastern Ukraine while also leading way towards furthering strategic plans created by now successor Honorable Minister Stepan Kubiv implemented during 2017-2020 timeframe such as investment booster legislation act enabling potential foreign investors into sectors outside financial area expanding number of business opportunities available inside market place for both large corporations as well local entrepreneurs striving for wealth creation opportunities but also pension system reformations based on risk/reward bargaining model intending reduced burden upon local citizens' wallets among other hardships since start indicated prolonged duration thereof prolonged recession which still affects economy at present day resulting in positive yet insufficient performance from this branch despite significant efforts applied theretoforge recovery since start.
The Ministry's Role in Ukraine's War Effort
Ukraine has been in conflict since 2014 and the Ministry of Economy has supported the war effort. In addition, the ministry has been responsible for providing economic support for the Ukrainian government, offering economic analysis and advice, and facilitating international economic assistance.
In this article, we will discuss the specific role of the Ministry of Economy in Ukraine's war effort.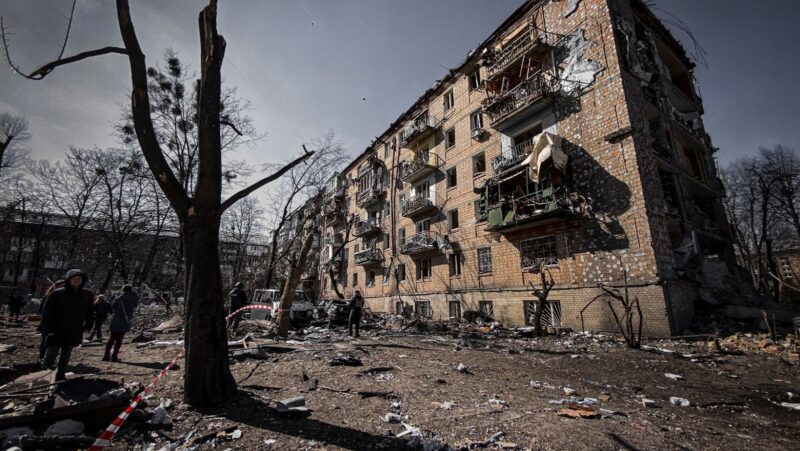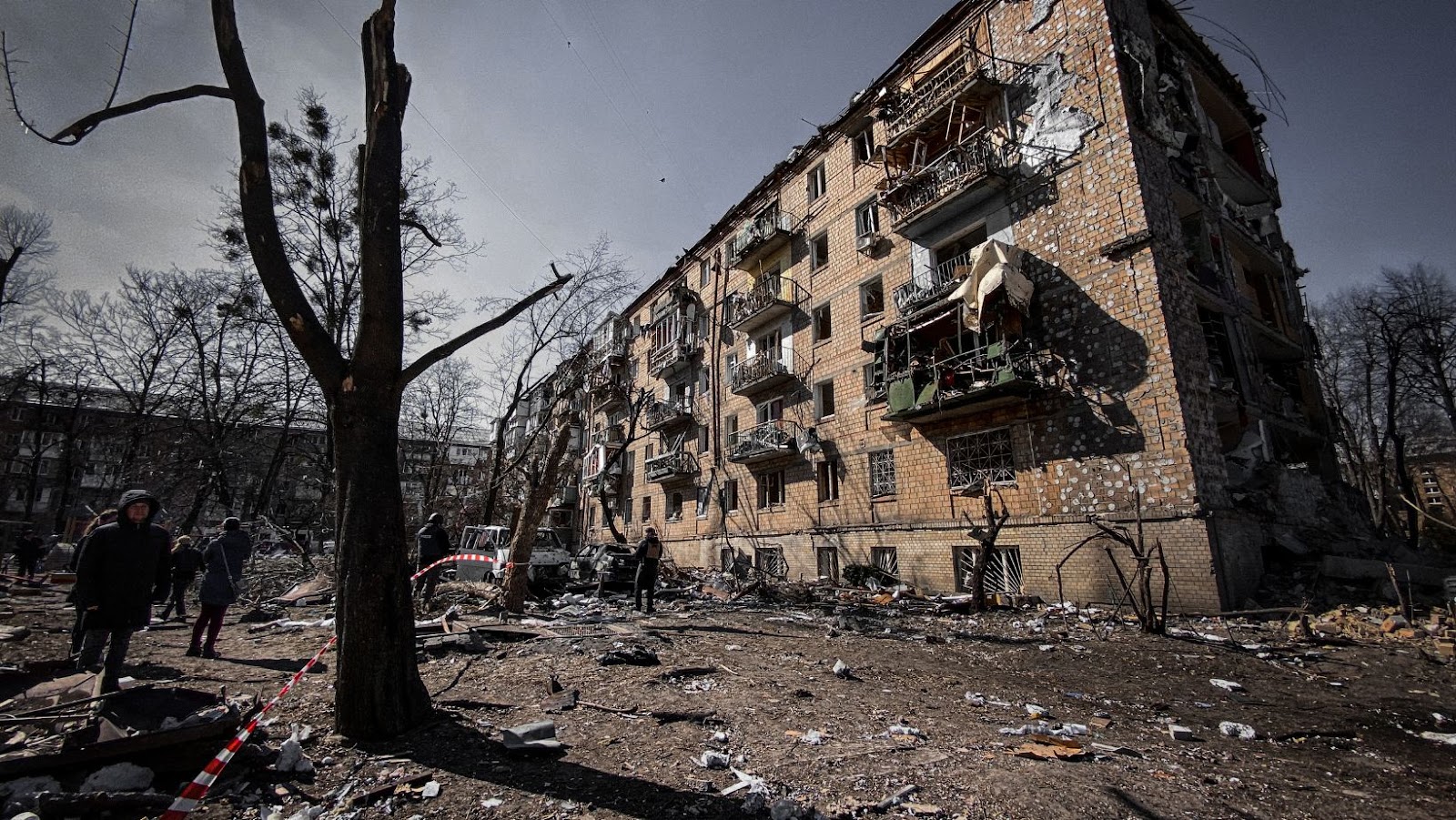 Providing Support for the Military
The Ministry of Economy of Ukraine supports the military during wartime. By supplying essential resources to the military, such as fuels and lubricants, tires, boots and protective clothing, food rations and medical supplies, the Ministry ensures that the Ukrainian armed forces have what they need to carry out successful operations.
The ministry is actively involved in supporting projects to restore and preserve infrastructure damaged by war. This includes providing materials for rebuilding roads, bridges, powerlines, communications systems and other infrastructure destroyed by fighting. The ministry also works with local officials to ensure that reconstruction efforts are effective and efficient.
The Ministry also has a role in ensuring economic stability during wartime. It is responsible for monitoring inflation levels throughout Ukraine to ensure that currency remains strong despite the effects of conflict on trade. The ministry also works with scientific research centers to develop new technologies that could be used in Ukraine's defense effort. These efforts include helping Ukrainians use their natural resources to reduce their reliance on imports or avoid dependence on outside powers for security or economic stability.
Strengthening Ukraine's Economy
The Ministry of Economy is key in strengthening Ukraine's economy and the war effort. Over the years, the ministry has taken several steps to help increase economic growth. This has included reducing red tape, increasing access to credit, and promoting investment and exports.
The government launched its long-term economic plan in 2019 to attract foreign direct investment into the country, infrastructure development projects and improved competitiveness across sectors. The Ministry has committed to implementing an agenda that focuses on making Ukraine more competitive and looking into laws and regulations necessary for investors. They have also introduced tax reliefs and export incentives programs to enable businesses to better engage in global markets. These measures have benefited Ukraine's war effort, with companies like Lockheed Martin choosing to invest here over other countries due to the security provided by these reforms.
Furthermore, they have taken concrete steps towards improving credit availability with simpler loan procedures, expanded supply chain finance opportunities, increased access to financial services for small business owners and promoted women's entrepreneurial activities through targeted initiatives like training programs for female entrepreneurs. The Ukrainian government has recognized the need for a vibrant private sector that is both financially capable and operationally sound as an essential element of economic prosperity during times of war or conflict.
Ultimately, by reforming Ukraine's business environment with favorable conditions such as reducing corruption and establishing fair market practices – economic groups will find it much easier than before to do business within Ukraine – helping both citizens of Ukraine directly or indirectly through job opportunities created by these measures – greatly aiding Ukraine's War Effort.
Establishing Economic Cooperation with Allies
Ukraine's Ministry of Economy has a long history of economic cooperation with other nations, and this partnership has been especially important during the war. As a part of this effort, the Ukrainian government has established strategic investments and developed cooperative agreements with numerous allies.
Economic collaborations range from bilateral agreements that provide infrastructure investments and market access to multilateral arrangements to ensure continuity of current export patterns. In addition, the Ministry of Economy offers its financial support for local businesses and enterprises in Ukraine, stimulating job growth and diversification in key industries.
The government also offers monetary incentives to encourage international investments into Ukraine's economy. These financial packages strengthen Ukrainian companies, which in turn helps to fuel economic growth. Establishing these partnerships have had positive effects for both Ukraine's economy as well as for individual citizens by creating new jobs and improving overall standards of living at home.
The Ministry of Economy also works closely with military organizations worldwide to provide legal protection, resources and supply chain support at times of need due to war or conflict. This coordination is critical not only to ensure economic stability but also safety and security for Ukrainians living abroad or attempting transit through war-torn regions within their borders. These proactive measures can lead to additional protection provided by foreign powers which further increases national security while developing infrastructure deemed necessary by the Ministry.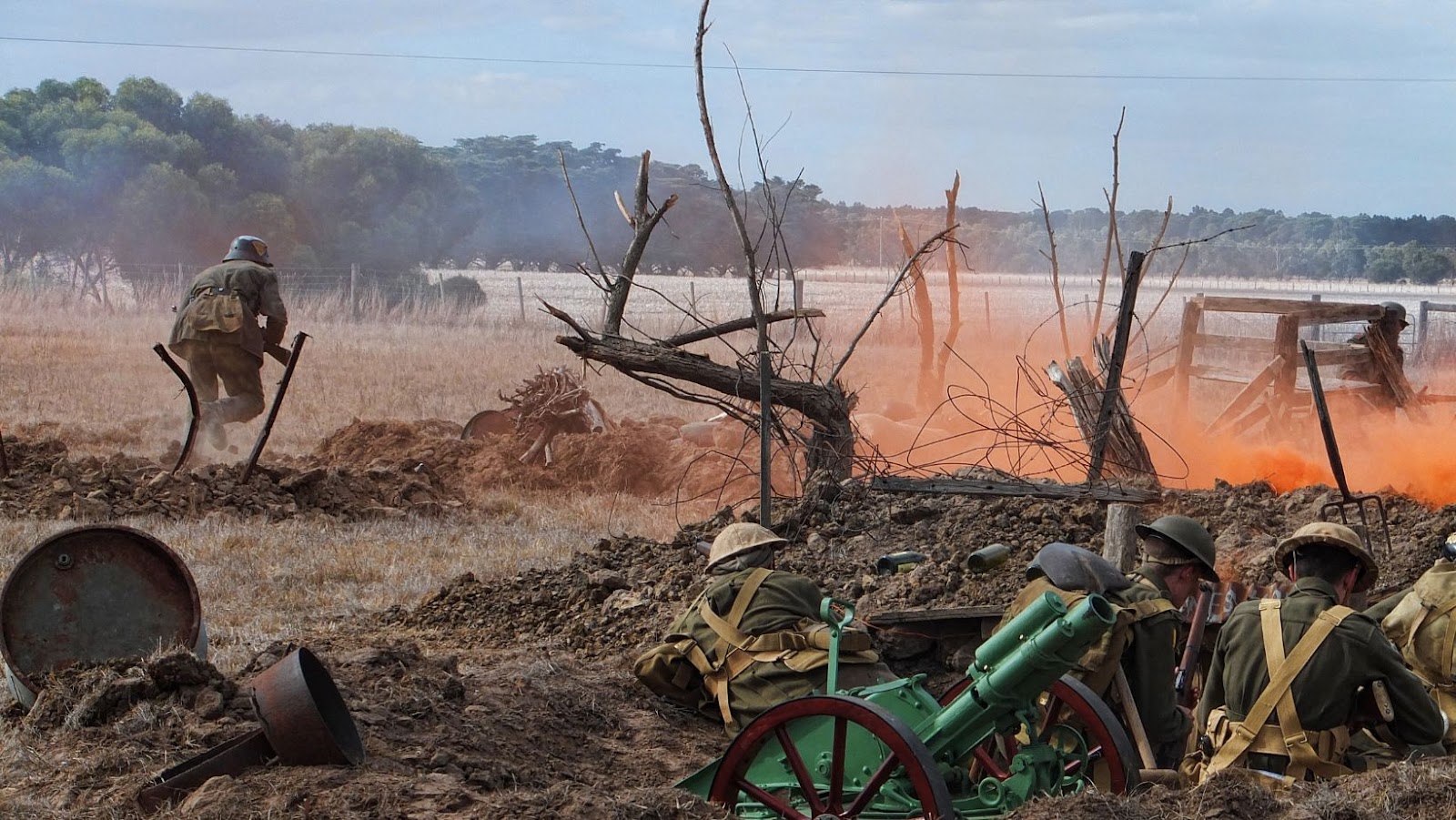 The Ministry's Impact on the War
The Ministry of Economy has been a major player in the ongoing war in Ukraine since the beginning. The Ministry has significantly impacted the war effort, providing essential resources, support and assistance to the Ukrainian people.
In this article, we will look at the ministry's role in the war and its effect on the conflict.
Improved Military Readiness
The documents show that the Ministry of Economy has enabled improved military readiness in the Ukrainian conflict. During the war, it supplied troops and civilians with the essential commodities to stay alive and fight, such as fuel, food, water, medicines and ammunition. In addition, it provided support for communications networks vital for redirecting forces and conveying orders in combat zones.
Moreover, by providing a unified supply chain management system for troops and civilians in border areas, the Ministry enabled visibility into material stocks within governmental structures and other organizations that supported soldiers. This ensured appropriate use of resources regarding inventory management and was essential for troops' preparedness during missions at short notice. This resulted in controlled distribution between the operational theaters of conflict and improved operational effectiveness since resources were used appropriately according to Army regulations on supplies.
In addition, financial stability provided by the Ministry's activity has allowed funds allocated for defense activities to be spent on Soldier's salaries; training practices; upgraded military equipment; modernized infrastructures such as runways and barracks; research & development operations; supplies cost savings initiatives from economies of scale buying deals; public-private partnerships; as well as ongoing medical care programs for soldiers wounded during combat operations. These initiatives proved crucial when accepting regular donations from international aid organizations during humanitarian crises generated by ceaseless offensives throughout occupied territories.
Finally, financial donations from citizens across Ukraine have been made possible through The Ministry's tax receipts processing program which guaranteed accountability on where donated funds were spent. This is an example of how economy is linked directly with security when dealing with complex situations like war, where it is necessary to organize various actors in a secured environment that can simplify logistics issuesrelated with money or material distribution across unprecedented locations.
Increased Economic Growth
The Strategic Economic Plan of Ukraine was adopted on April 4, 2016, for implementing growth-promoting reforms and reducing poverty in Ukraine. This economic plan was a product of the Ministry of Economy, Trade and Agriculture (MOETA), which introduced new economic policies to stimulate economic growth.
The MOETA also impacted Ukraine's war with Russia, helping to strengthen the Ukrainian military forces. The ministry provided logistics support to the army by helping them secure commodity resources such as fuel and ammunition. Additionally, the ministry assisted with managing public finances to better fund operations and provide grants to support rebuilding after conflict incidents.
Furthermore, MOETA has positively affected employment opportunities and income levels in areas affected by war. The ministry facilitated an increase in small businesses and entrepreneurship since some businesses were destroyed or abandoned due to war-related destruction or displacement of workers. Consequently, income levels increased significantly as wages resulted from job creation due to small business growth.
To further promote economic growth, the MOETA improved transportation infrastructure between cities within Ukraine and between countries within Europe; primarily through road repair projects which allowed for more efficient travel around the country for soldiers involved in military operations. Ultimately this resulted in increases in foreign direct investment from other countries and domestic investment from local investors due to decreased uncertainty surrounding transportation infrastructure networks that link different parts of Ukraine .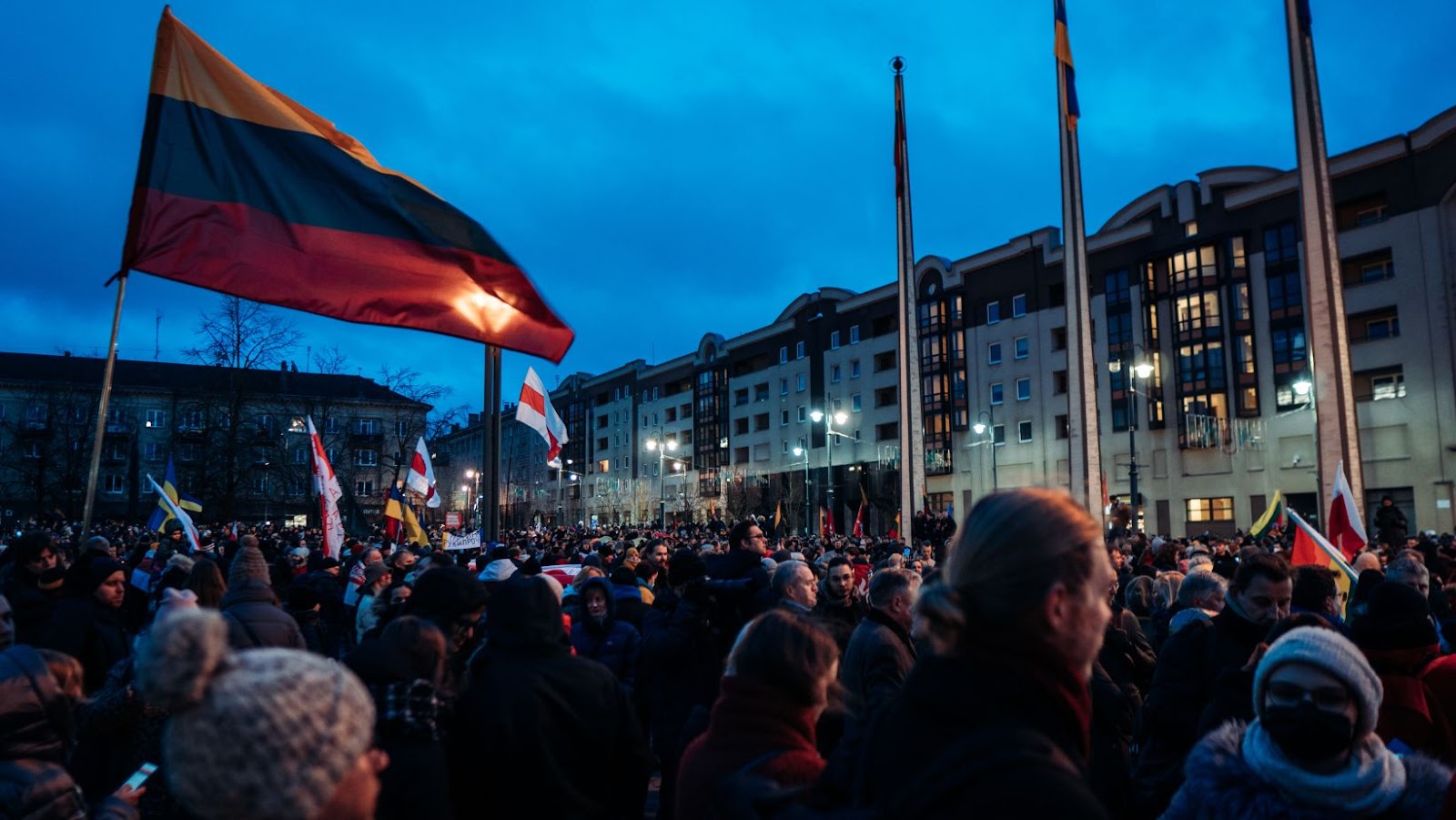 Improved Relations with Allies
The Ukrainian Ministry of Economy has played a key role in supporting the country's efforts during the war in Ukraine. The Ministry's focus on economic ties with foreign countries has enabled it to build relationships and alliances, improving national security.
The Ministry actively develops economic ties with international organizations and foreign institutions such as the EU Commission, World Bank, IMF, and various bilateral organizations including Canada, US, Germany and Japan. These international connections have increased foreign investment, leading to increased job opportunities and improved financial stability. In addition, better relations with allies have helped broker peace deals between insurgents and create diplomatic solutions to diffuse tension in volatile areas.
By introducing reforms aimed at improving investing conditions for investors and citizens alike, the Ministry of Economy has significantly contributed to stabilizing the overall economy of Ukraine during an unpredictable period of war. Its trajectory towards sustainable development cannot be denied – from creating an enabling environment for business development to encouraging an entrepreneurial culture among Ukrainians – by securing knowledge exchange programs with other countries regarding best practices shared by industry experts abroad.
It is clear that even under difficult circumstances such as war or pandemics, State Institutions focused on Economic development can make a major difference for so many people through their actions safely secured investments for Ukraine's future, both its citizens and those living abroad providing hope for a better tomorrow.
Conclusion
In conclusion, the Ministry of Economy has played a crucial role in the war effort in Ukraine by allocating resources, ensuring the proper functioning of the economy and providing additional funds for the war effort.
Furthermore, the Ministry has implemented many measures to aid the sustaining of the economy, such as developing new financial instruments, providing loans and helping to develop a better business environment.
Overall, the Ministry's measures have been vital in supporting the war effort in Ukraine.
Summary of the Ministry's Role in Ukraine's War Effort
The Ministry of Economy of Ukraine has been pivotal in the ongoing war effort, providing essential economic and financial support to the defense establishment. The Ministry has secured loans from international institutions, provided preferential trade tariffs, and ultimately structured successful public-private partnerships. These efforts have enabled Ukraine to access foreign capital, purchase military equipment and immunize citizens from potential aggressors.
In addition, the Ministry has presided over a massive restructuring of Ukrainian industry to diversify their economy. Several preferential programs have been proposed for business started by veterans or those injured during hostilities, emphasizing new technologies and energy efficiency.
The Ministry is also directly involved in supporting training facilities that provide affected citizens with employment opportunities that limit their exposure to further violence and promote economic development in the region. In particular, training sites that offer specialized services such as IT work, civil engineering and medicine strongly promote peace while reinforcing geopolitical interests.
Through these various initiatives, the Ministry of Economy continues to oversee a comprehensive plan that enables Ukraine's military forces while aiding its transition towards a successful economy free from conflict.
Implications for the Future
The future implications of the war in Ukraine and the actions taken by the Ministry of Economy are far-reaching. It is now clear that the conflict has become a major driver of international political and economic decisions, and has an impact on relations between Russia and its neighbours, as well as on European institutions such as the European Union (EU).
The country's economic crisis, exacerbated by war costs, has adversely affected its growth prospects, leading to more debt, lower incomes, and rising unemployment and poverty. Moreover, rising inflation and weaker hryvnia (currency unit) exchange rate at risk of further devaluation against US dollars and damaged banking system have led to an increased debt burden. To tackle this situation IMF support will be essential for sustainable recovery.
In addition, it is important to coordinate any post-conflict reconstruction efforts with regional actors and other EU countries to ensure that any assistance is well calibrated and delivered effectively. The future development prospects for Ukraine must be based on secure trade arrangements within Europe which would reduce foreign dependence while promoting diversified production structures. In conclusion, comprehensive cooperation within Europe will bring long-term stability to Ukraine's domestic and international economy.
tags = Ministry's Role, Ukraine's War, Ukraine's Digital Ministry (DMU), technology in war, interview ukraine deputy minister aprilpost theblock, Cyber Security Council