The role of social media in Ukraine's digital war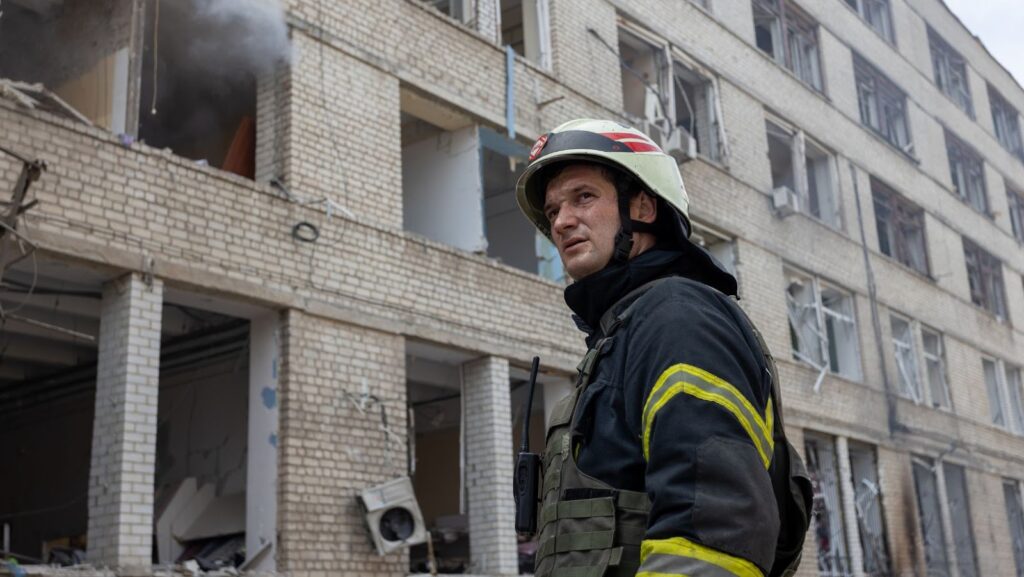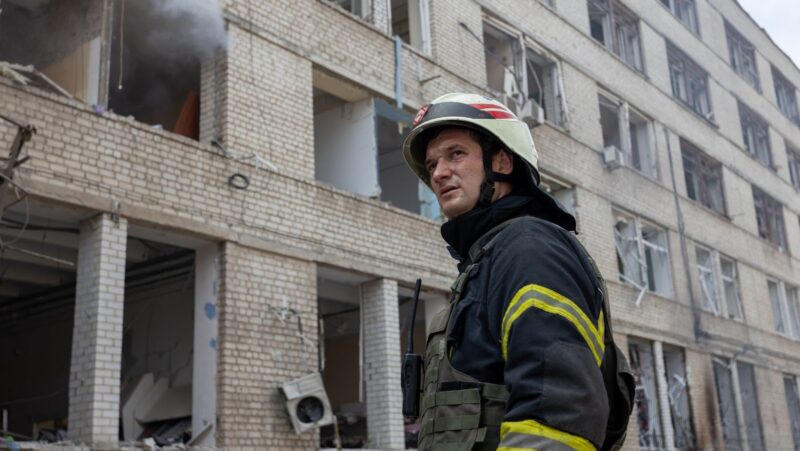 Since 2014, Ukraine has been in a digital war. This war has been waged mainly in cyberspace, with countries like Russia and other hostile actors carrying out numerous cyber-attacks against Ukrainian targets. According to a Deputy Minister of the country, these attacks have included targeting government networks, military systems, media, and businesses.
In the face of such adversities, the Ukrainian government has turned to social media to gain an upper hand in the digital war. In this article, we will look at social media's role in the Ukrainian digital war.
Definition of Digital War
In a rapidly changing global landscape, the concept of war is no longer limited to physical conquests and military campaigns. Digital war, also known as cyberwar, has become increasingly common in recent years. This refers to the use of technology and cyberspace as a tool for strategic advantage over adversaries. At its core, digital war involves hostile actions between two or more countries in cyberspace and can include targeted malware attacks, botnets, data breaches and other forms of cyber-attacks.
Ukraine has emerged as one of the leading battlefields in digital warfare – with all sides using it to pursue their ends. Recently, the conflict has become increasingly weaponized along hybrid lines with both state actors, non-state actors and individual hackers exploiting social media platforms such as Twitter, Facebook and YouTube for propaganda purposes. From denying facts on the ground to disseminating fake news stories – Ukraine's digitally driven conflict has been characterized by a misinformation arms race where all sides look to gain a tactical advantage over their opponents by manipulating public perceptions through images clips and memes.
Social media platforms have become go-to tools for individuals fighting on all sides of this digital war — highlighting their personal stories or rallying activists for specific causes; amplifying messages with nationalistic undertones or promotional content aiming at eroding trust in prevailing institutions. This underscores the powerful role that social media now plays in Ukraine's evolving social environment — allowing anyone from anywhere in an increasingly connected world to shape narratives from afar: from amplifying stories closer to home with far reaching implications abroad.
Overview of Ukraine's Digital War
Ukraine's digital war is a term used to describe Russia's various asymmetric tactics and media information operations in its war against Ukraine, which began in 2014. In essence, it was an attempt by Russia to create a propaganda bubble around the conflict and to employ digital technology and social media to shape Ukrainian public opinion. This can be seen in how Russia acquired Ukrainian assets such as news channels, websites and popular bloggers to manipulate public sentiment. Propaganda opportunities were also created through Russian government-sponsored internet troll groups and cyberattacks targeting parastatal organizations.
The situation in Ukraine has sparked healthy debate since 2014, with some asserting that its digital war should be viewed purely from a military standpoint, while others maintain that the conflict has broader implications on media manipulation and freedom of expression across Europe. Regardless of one's stance on this matter, we agree that it's important to understand how Russia has utilized social media platforms for strategic foreign policy objectives to safeguard democratic values in Europe.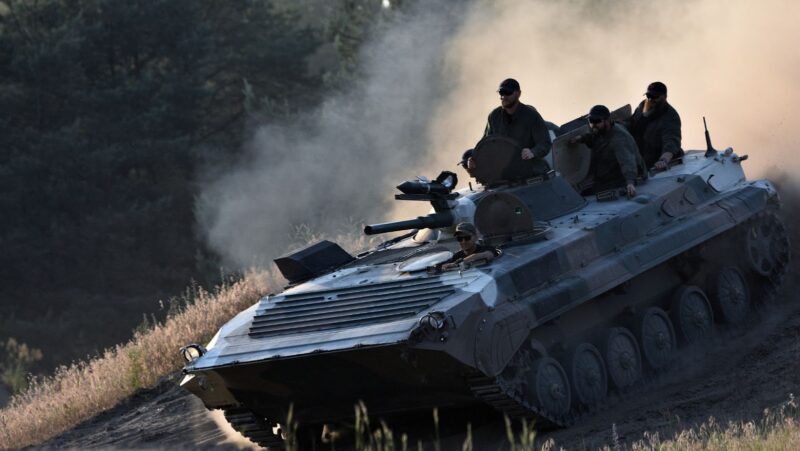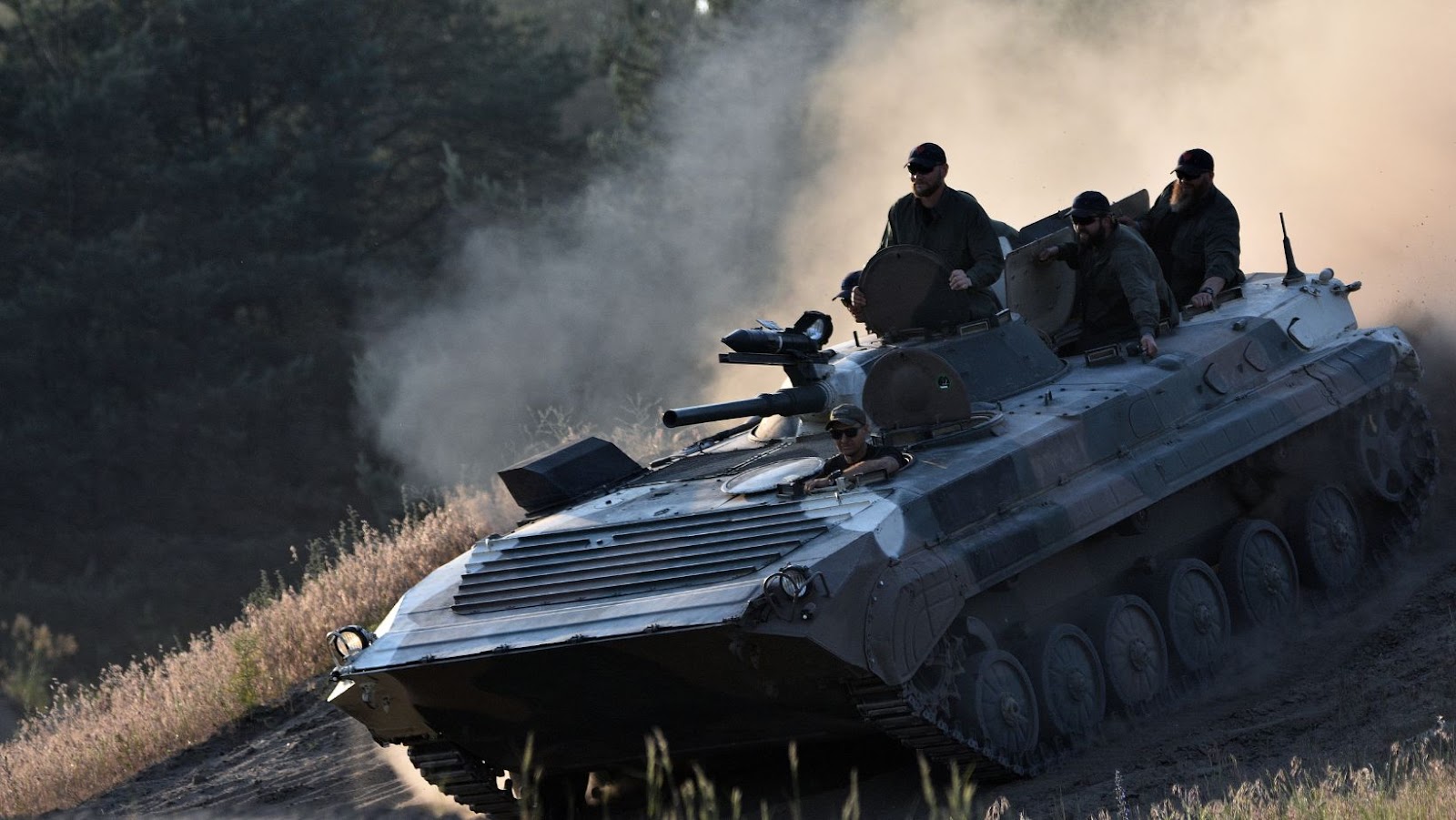 Social Media's Role in Ukraine's Digital War
Ukraine has been in a digital war since 2014 according to a Deputy Minister of the Ukraine Information Policy. This digital war has seen the use of social media in various ways to both support Ukraine in their fight and influence the general public opinion of Ukraine.
This article will explore the role of social media in Ukraine's digital war.
How Social Media is Used to Spread Propaganda
Social media has been used by all sides of the Ukrainian conflict to spread propaganda to gain greater influence, influence public opinion and sow mistrust. Through the use and manipulation of social networks, misinformation can be quickly disseminated to create a false narrative.
Propaganda, or selective information meant to influence people's beliefs, attitudes or behaviors, is not new; it has been used throughout history to sway public opinion in times of war and unrest. However, technological advances have allowed for much larger scale dissemination with much greater speed than ever before. Social media networks such as Twitter and Facebook have become the most effective tools for spreading these highly charged messages arguing the 'rightness' or 'wrongness' of political actions within a country (particularly Ukraine). This is known as digital war propaganda – an extremely effective means of waging information warfare between parties involved in any conflict.
Various factions' use of social media during Ukraine's digital war has allowed for economic measures and military strategies to be pushed forward with greater effectiveness than traditional methods. Through social networks, it can take mere seconds for a message, idea or rumor to become widespread across an entire population leading to action being taken on behalf of one side over another – be it political or military. Messages which depict one side as 'good' while demonizing another as 'evil' can easily gain traction due their passionate language which often serves only shallow analysis without providing any substantial evidence to back up supposed claims at truth-value.
The extent of social media's role in Ukraine's digital war is undeniable due its ability both solidify pre-existing stances while also converting otherwise neutral individuals towards support of certain factions vying for power – something other traditional analogic mediums are not nearly adept enough at achieving. As such, this provides further reasons as why this type disinformation should be taken seriously – so that its damaging effects on truly responding with facts rather than emotions do not continue unabated nor cause irreversible damage now that public trust has already been so deeply eroded and disrupted into questionability.
How Social Media is Used to Influence Opinion and Attitudes
The current conflict in Ukraine has been described as a "Digital War". Social media networks, such as Facebook and Twitter, have become essential tools for the Ukrainian government and pro-Russian separatists to spread information and influence public opinion. The internet frontier is a new warzone, which has been dubbed an "echo chamber," where claims are repeated, skewed and amplified to achieve desired results.
The Ukrainian government has controlled access to certain websites to prevent the spread of misinformation; however, this is not a viable solution to the larger problem. The pro-Russian separatists have learned how to manipulate these sites by flooding them with propaganda. In addition, with social media geo-targeting methods, messages can be aimed at specific audiences depending on their geographic location and language preferences – allowing even more strategic targeting. The goal is to control what people can see by implementing filters and promoting content reflecting their point of view.
In addition to this targeted information attack, social media networks have also provided platforms for hate speech and the sharing of inflammatory images and videos. Combined with traditional propaganda outlets such as television and radio broadcasts in Russia, supporters from both sides are channeled into an eruption of hostility over cyberspace without having any physical contact between each other—multiple conflicts taking place simultaneously as different types of media outlets compete for attention.
Broadcasting personal messages with internal consistency also allows campaigns to go viral across different forms of communication – text or video – creating a powerful narrative echo chamber that can reach global proportions within hours or even minutes after being released online. This amplified reach allows radical narratives containing prejudice or unsubstantiated facts to be discussed in public discourse further creating animosity between the two sides thus heightening civilian tensions during times of war or peace negotiations among other matters relevant in daily life outside the conflict zone itself.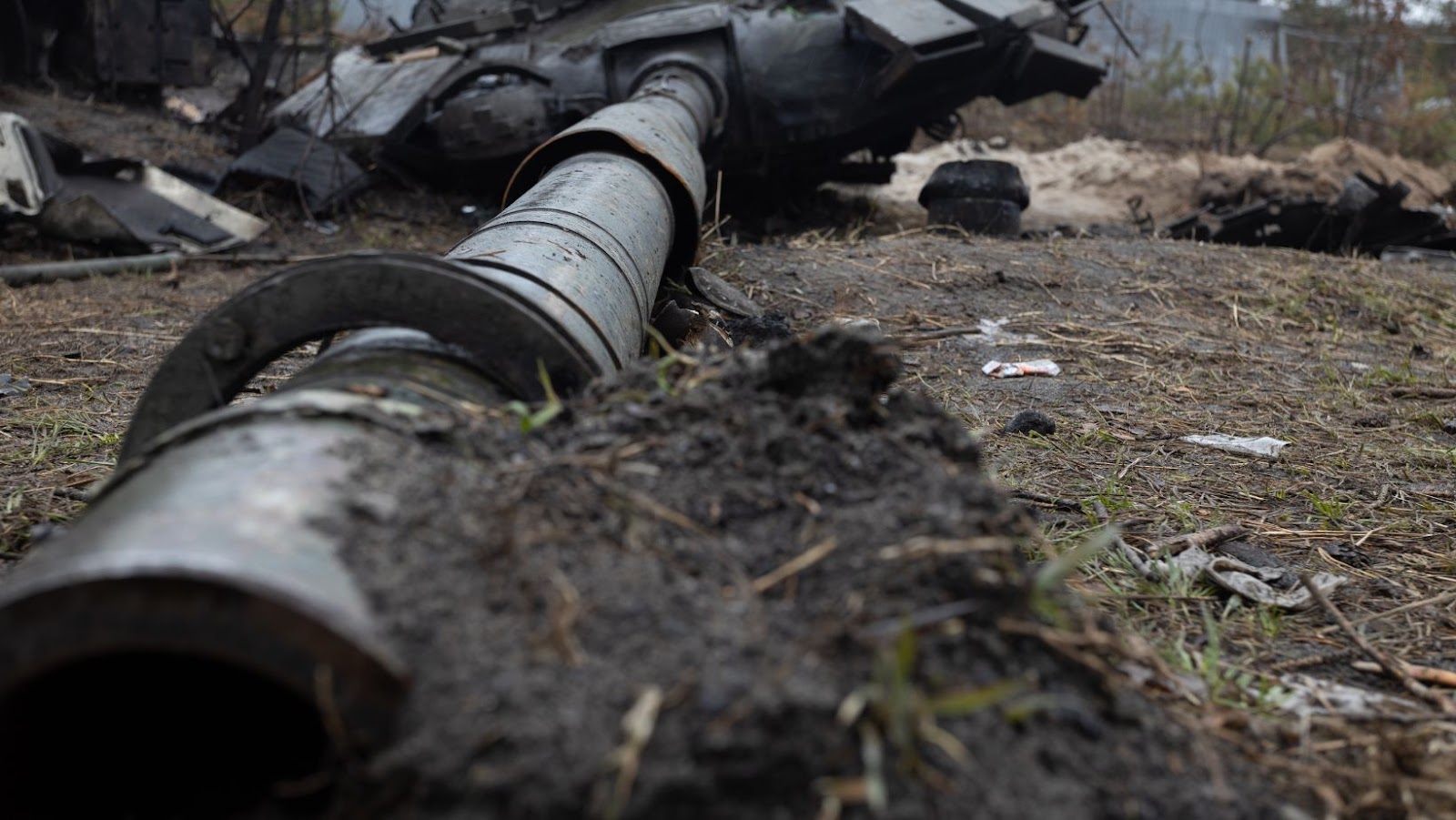 Impact of Social Media on Ukraine's Digital War
Since 2014, Ukraine has been in a digital war with its neighbors. According to the Deputy Minister of digital transformation, social media has played an important role in the conflict. Social media has amplified the reach of pro-Russian propaganda, while providing platforms where Ukrainians can organize and mobilize.
In this article, we will look at the implications of social media on Ukraine's digital war.
How Social Media Has Affected the Conflict
Since 2014, Ukraine has been facing a political and military crisis created by Russia's illegal annexation of Crimea, separatist movements in the East, and probing of its economy. In response to these threats, government and citizens have initiated a "Digital War" on social media as part of their strategy against Moscow's aggression.
Social media is integral to this Digital War, serving as the primary platform for many civil society initiatives and campaigns such as #StopFake, #UkraineUnderAttack and #SaveUkraine. These campaigns focus on disseminating information about the conflict in Eastern Ukraine that the Kremlin-backed media outlets often censor. They also raise awareness about volunteer solidarity initiatives like ATO (Anti-Terrorist Operation) volunteer battalions that help fight for Ukrainian territory against Russian aggression.
The emergence of Ukraine's "Digital War" has also seen an increase in digital espionage activity from Russian agents who use phishing emails to access private conversations on messaging platforms such as Telegram, Viber or email accounts with malware or other methods. This type of spying is targeted mostly at pro-Ukrainian activists, journalists or individuals in power who are critical of the Kremlin's policies towards Ukraine. Similarly, there are reports that Russian trolls have created fake news sites to spread divisive propaganda aimed at discrediting or weakening support for pro-western Ukrainian politicians or organizations among Ukrainians.
This reinforces how social networks are being used as a tool providing false information to discredit Ukrainian civil society initiatives and weaken internal divisions within Ukraine – not only targeting instead external audiences but also influencing internal dynamics like weak institutions leading to dysfunctional policy implementation can have serious consequences if left unchecked over time.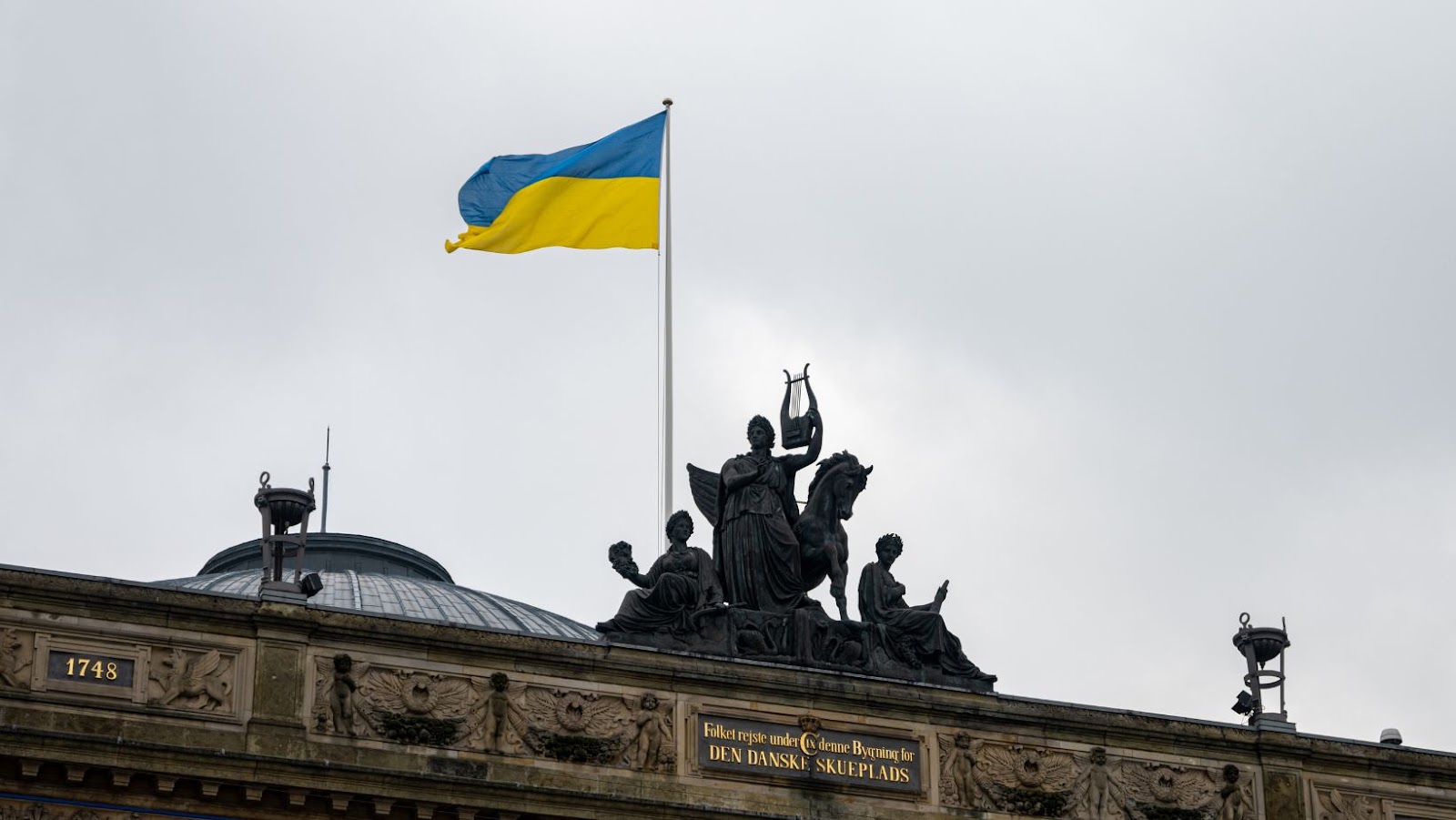 How Social Media Has Impacted Public Opinion
During the digital war in the Ukraine, social media played a major role in influencing public opinion and creating possible channels for communication. As digital technology evolves, social media has become essential for sharing information, promoting debate and creating support networks. The digital war in Ukraine has also allowed individuals and organizations to assume a more direct role in shaping political discourse and decision making.
Social media usage has grown significantly during the Ukrainian conflict, with 78% of Ukrainians using social networks regularly as a source of news and information. The platforms being utilized by Ukrainians include Facebook, Twitter, Instagram and YouTube. It appears that citizens are not passive actors but rather actively engaged participants when exchanging news related to events in Ukraine.
For instance, since Russia began its campaign against Ukraine, dozens of reports have emerged on YouTube detailing cases of abductions and assassinations committed by Russian forces. Other videos have captured airspace violations by Russian jets or artillery fire from Russian positions directed at Ukrainian settlements. Furthermore, news about corruption has spread via Facebook pages set up for this purpose in combination with Twitter messages featuring hashtags like #воруйнекачай ('stealnotpay'). The result is that civic organisations can now actively shape narratives regarding political activity which are then broadcasted across platforms like Twitter or Instagram rapidly creating a conversation about certain topics among citizens–regardless if directly impacted by what was discussed or not–as well as potential external partners such as foreign governments or businesses seeking better relations with key players on the ground.
This highlights how social media can effectively connect people despite absences of physical connectivity; this has enabled protesters in Kiev to quickly inform thousands nearby within short notice while notifying observers abroad simultaneously thus increasing their audience significantly while eliminating obstacles posed due land restrictions; this same effect was seen when protesters were able to reach out to key figures such as US Vice President Joe Biden during pro-democracy rallies occurring within 2013-2014 timeframe regarding issues related geopolitical changes occurring within Ukranian themselves–forcing member states like USA respond accordingly based on public reports entering US intelligence agencies via various mediums (i.e Skype).
Conclusion
Since 2014, Ukraine has been in a digital war, with both sides using social media to reach a wider audience. As a result, social media has become a battleground for Ukraine's digital war, and it has been used to spread disinformation and propaganda on both sides. As a result, the role of social media in Ukraine's digital war is clear, and it has become politically important for the Ukrainian government and society to actively combat digital war on social media.
In this article, we will look at the role of social media in Ukraine's digital war, and it's implications for the conflict.
Reflection on the Role of Social Media in Ukraine's Digital War
This document's primary findings suggest that social media's role in Ukraine's digital war was extensive and varied. It mobilized citizens, spread propaganda and misinformation, organized protests, and attacked enemies. Social media platforms were also used as battlegrounds in which conflicting narratives were presented to the public to influence opinion.
Ukraine's digital war revealed the immense power that social media can wield in modern conflicts, even if only one side employs it. As evidenced by the implications of Ukrainian civil unrest including international concern for the country and a significant amount of real-world violence, it is clear that information disseminated on social media can have an impact beyond its virtual world. Therefore, it should be considered not just a form of recreational distraction but also a powerful tool for waging war between different nations or factions.
Recommendations for Future Conflict Resolution Strategies
Social media has become an integral part of conflict resolution efforts. As such, it is important to consider how to best leverage this tool to foster peaceful resolution in the future. Various strategies can be suggested based on the analysis of Ukraine's digital war.
First, governments should develop comprehensive social media policies addressing security concerns. These policies should include training programs to help citizens and organizations better identify and respond to disinformation campaigns. Such policy frameworks should also advocate for public-private collaborations to ensure proper coordination between state and non-state actors regarding data collection and digital security measures.
Second, governments should aim for greater transparency to prevent digital aggression from taking place in secret. This can be achieved through clear communication strategies emphasizing dialogue with stakeholders and creating a culture of openness amongst government leaders, military forces, civil society groups, and the public.
Third, digital diplomacy should become an integral part of crisis management systems worldwide to de-escalate disputes before they become physical confrontations. Platform platforms such as Twitter or Facebook could be employed as spaces for diplomatic dialogue rather than for military aggression or disinformation campaigns.
Finally, investments must be made into research initiatives that further enhance understanding of innovative strategies necessary for successful nonviolent understanding through channels such as external mediation or negotiation talks within social media networks. Such projects could provide valuable insights into leveraging online platforms more effectively to shape perceptions concerning conflicts worldwide while preventing them from escalating into armed violence.
tags = Ukraine, digital war, since 2014, Ukraine's Deputy Minister of Digital Transformation, George Dubinskiy, Starlink, interview ukraine deputy transformation aprilpost theblock